Statistics Canada just released figures on the country's gross domestic product, and it's mostly good news. The past few quarters got revised higher, and fourth-quarter growth was better than expected.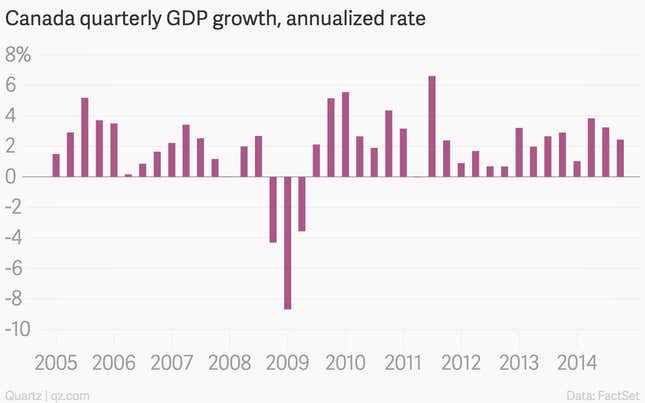 The big question mark hanging over the country has been the health of its oil industry. The Bank of Canada surprised a lot of central bank-watchers when it cut rates last month, a move BoC governor Stephen Poloz attributed to oil concerns. But oil prices are rising again, and the volatile energy sector is looking a bit better.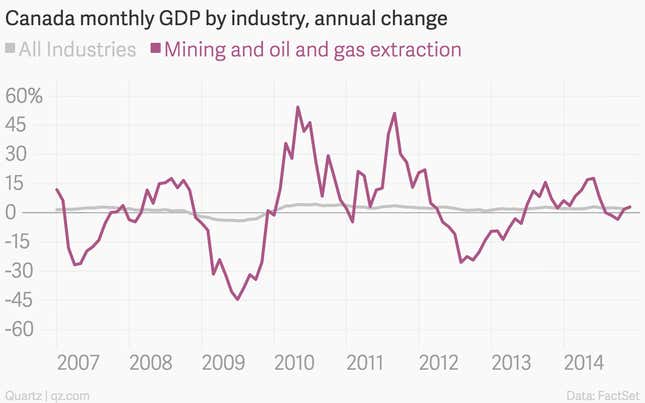 Not everyone thinks it's time to take it easy, though. Capital Economics called the GDP figures the "calm before the storm," suggesting that an oil plunge is making itself known through falling fixed business investment, which could spell trouble for workers in the oil industry. Those economic ripples could affect the rest of the economy.