For brick-and-mortar fashion boutiques around the world, capitalizing on the opportunity presented by e-commerce wasn't always easy. While the Internet could hypothetically allow a small shop in Antwerp to reach a potential customer in Hong Kong, there were the pesky hurdles of building an e-commerce site, shooting merchandise, publishing and maintaining content, and making the potential customer aware that the e-commerce shop even existed.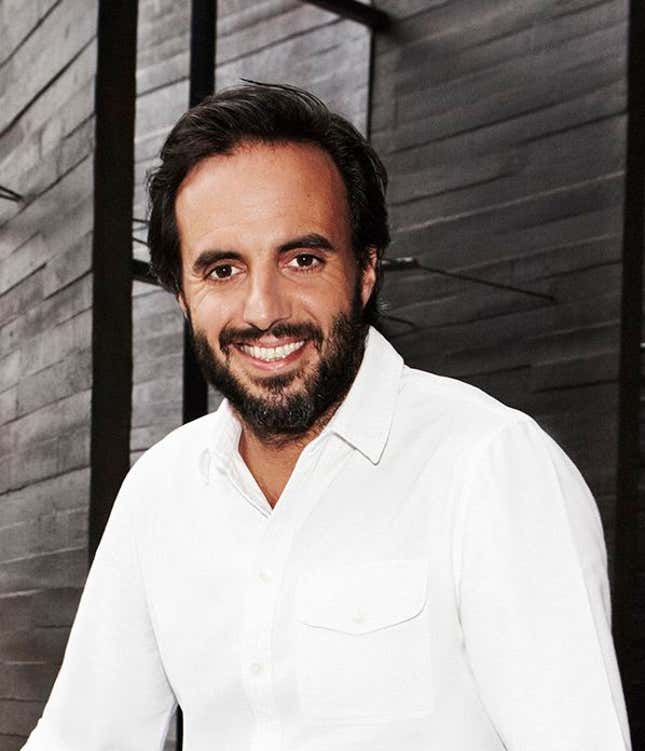 Farfetch, which Portuguese entrepreneur José Neves founded in 2008, offered a solution. It created a single outlet where these shops could sell their clothes. Yesterday, that business model earned the company $86 million in its Series E round of investment and a $1 billion valuation, earning it a spot in the exclusive and highly magical unicorn club. It's a rare feat for a fashion startup and puts it in the company of unicorns such as JustFab and Vancl.
The round of funding was led by DST Global, which is notably also an investor in Facebook, Twitter, Alibaba, and others. It also included two of Farfetch's existing investors, Condé Nast International and Vitruvian Partners. It's the kind of backing startups dream of.
As a field for investment, e-commerce continues to be promising. According to estimates from research firm IbisWorld, revenue from the e-commerce and online auctions industry has grown at an annualized rate of 8.9 percent over the past five years, reaching about $315 billion in 2015.
That doesn't mean e-commerce is a sure thing, however. Yesterday news broke that an Irish electronics manufacturer acquired Fab.com, which tanked from a $1 billion valuation roughly two years ago to just $15 million last year. The company overextended itself as it reached overseas and was simply burning too much money.
According to the official press release, Farfetch plans to use the new investment mainly to fuel the company's own international expansion. It intends to launch "local language sites, including German, Korean and Spanish for Spain and Latin America," and to open new offices in "key global markets."
It sounds like the same perilous route Fab pursued. What makes Farfetch different from Fab.com and e-commerce ventures such as Gilt, which has struggled recently after its early success, is that its focus remains on enabling its vast network of curated retail affiliates rather than selling anything of its own. CEO Neves told TechCrunch that Farfetch has no intention of carrying inventory, and Frederic Court, an early investor in the company, said Gilt and Fab ran afoul by losing focus and "trying to shift too much stuff." The suggestion is that Farfetch doesn't plan to make the same mistake of growing faster than it can sustain.
At least in its rhetoric, Farfetch is concentrating on the long-term. As Neves said in the official press release, "The challenge now is to keep innovating and focus on establishing a long-lasting global brand."