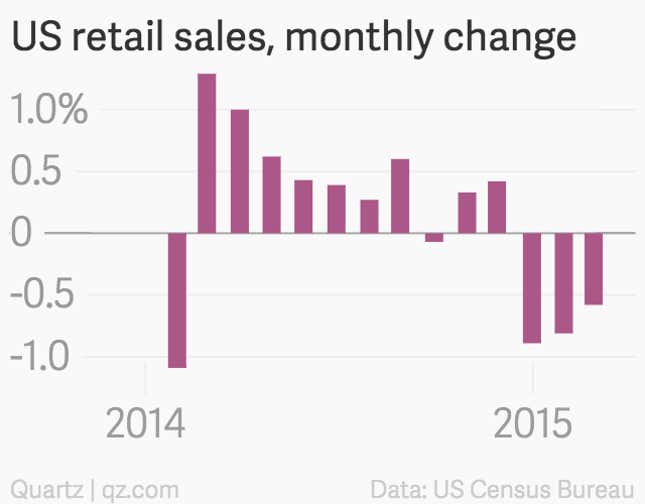 US retail sales fell again in February, as an onslaught of awful weather hammered the Northeast. They were down 0.6% month-on-month. (Analysts had been expecting a slight increase.)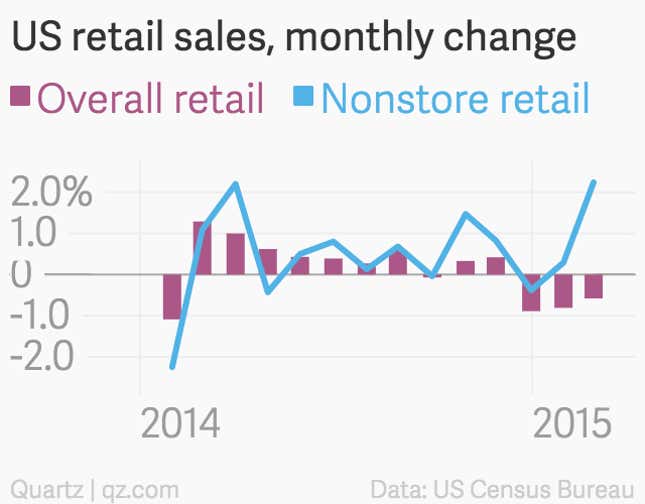 Basically everybody says this is the weather at work.
Indeed most other indicators suggest the US economy is gaining more and more momentum. Job growth is strong. Real wages are rising. Interest rates are still ridiculously low by historical standards. (Though the Fed could start raising them soonish.)
And it's worth noting that the winter freeze in the US didn't clamp down on consumption altogether. If you want a real read on the US appetite for purchasing during February check out nonstore—that is, online—retailers, who saw sales surge 2.2% in February.