The Census Bureau just published its monthly look at homebuilding activity, and it wasn't pretty: builders started building at just about a 900,000-unit annual pace last month, way short of the 1+ million-unit pace analysts were expecting.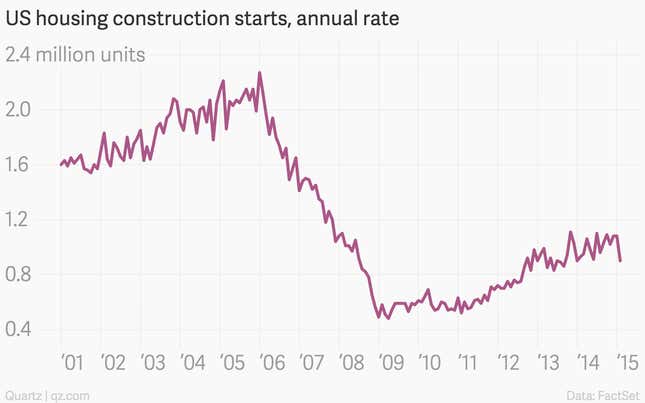 Scary numbers, yes, but Wall Street wasted no time blaming the weather. With all that cold and snow, you should have seen a slowdown like this coming!
"Looking past the weather, it's clear that the housing sector continues to grind out gains," wrote Bank of Montreal analysts in a note to clients.