Airbnb has every reason to enter the news services sector—and to threaten a broad range of media/services such as Trip Advisor or Yelp.
Seen through the eyes of travel information publishers, Airbnb holds a dream position: a huge base of 25 million potential readers/users, spread over 34,000 cities in 190 countries, well in tune with the brand's core product and attributes.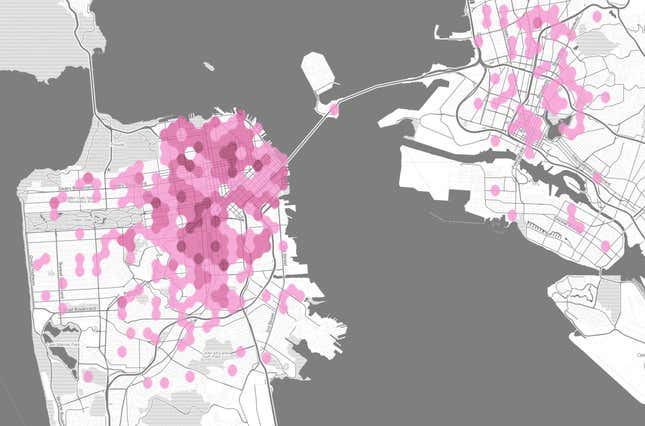 For a start, should Airbnb develop a publishing arm, its unparalleled notoriety would save it tens of millions of dollars otherwise required to promote its content services—after all, in the travel industry, advertising and marketing demand high spending. To put things in perspective: this year—according to the trade site Skift.com—HomeAway, one of Airbnb's key competitors, plans to spend $100 million (after shelling out $60 million in 2014) "To show it's not Airbnb." HomeAway was created in 2005 and received $504 million in funding before going public in 2011—the stock lost 18% since. Airbnb has yet to go public after raising more than $800 million. Its latest confirmed round (closed in October) was for $50 million with a $13 billion valuation. Airbnb is now rumored to be raising a $1 billion "war chest" at an even higher price: $20 billion.
Today, Airbnb's expansion is a matter of concern not only for its direct competitors, but also for large players in the travel information segment.
Last November, Airbnb fired the first shot: Pineapple, a 128 page, ad-free, glossy quarterly magazine, mostly written by hosts and guests gently discussing their experiences. With a tiny print run of 20,000 copies, it was distributed for free in some Airbnb hotspots and sold at selected bookstores such as WH Smith in Paris, where I got my copy for €12 ($13). According to Pineapple publisher Christopher Lunekzic (find the interview on the FIPP site), "The idea came from a desire to capture the unique nature of traveling through Airbnb. We wanted to bring that sense of creativity, culture and connection to life." All the talking points of an elegant PR campaign are checked—part of Airbnb's recent rebranding. Nothing to freak out travel press behemoths.
Except now a sizable part of Airbnb's community is aware of the company's recent push into the magazine business. Which could make a serious difference.
That said, print is certainly not a key part of Airbnb's media future. Mobile apps are. Last year, only 20% of Airbnb traffic came from mobile. That was before last December's app redesign. Today, Airbnb ranks in the top five apps in seven countries, and in the top 100 in 152 countries. That's where the real potential is. And the San Francisco-based icon of the sharing economy is betting heavily on mobile: it recently announced a partnership with Deutsche Telekom's T-Mobile to pre-install its app on Android smartphone across 13 markets in Europe (TechCrunch story here)—a decisive move for Airbnb's mobile expansion.
Now let's indulge in a little bit of fiction…
…from the perspective of an Airbnb guest.
I'm booking a flat in, say, London's Marylebone district. I'm not familiar with the best places to go out. In the dedicated section of the new Airbnb app, I enter the host's postal code, which is precise down to the building (likewise, the American "Zip+4″ code provides a city block location; in other cities, the Lat-Long associated to a street address does the job). My host has listed her preferred spots: organic groceries, wine bars, galleries, shopping places, movie theaters… Every place shows up on a Google map. The practical details I might need appear over my host's comments: business hours, booking information, etc. I can also check the reviews on third party sites, but given my host's profile, I assume our tastes will match; plus, I don't want to get drowned in a tedious (and too often dubious) series of five-stars searches.
On my phone, I now enjoy a mini-guide of the neighborhood where I'm going to spend the next few days, filled with trusted, non-commercially-induced recommendations. Right from the app, I can make reservation via OpenTable, and even call an Uber car. That's what API's are for: connecting applications together, in a mutually beneficial way. The third-party service provider expands its reach and the app publisher offers a wider range of services while keeping the customer "inside." Similarly, a gallery or museum can make its program available within the app.
APIs will be a major development engine for the apps ecosystem, since the number of features and services that can be added is becoming boundless. For example, Uber has recently made its API system much more accessible and now partners with 11 companies, including Hyatt, OpenTable, Starbucks, Time Out, TripAdvisor, TripCase—and curiously, not Airbnb nor Yelp.
Why would such integration threaten large travel business publishers?
Beyond developing its gigantic global footprint, Airbnb wants to build a community of users, itself structured in homogenous layers (e.g. young families looking for budget rentals, yuppies aiming at trendy places…). There's even the growing crowd of professionals who prefer an Airbnb apartment free of the check-in/out hassles of hotels, who will gladly trade unexciting room service for a super-fast DSL connection. (I'm told a growing number of Googlers do so for their business trips, with their employer's blessing.) Each of these sub-communities will be far more likely to trust their peers than the usual travel guides where it's always difficult to sort actual user opinions from bogus reviews and paid-for insertions, disguised advertisements, etc.
The beauty of this powerful combination lies in its scalability. Airbnb listings contain a broad range of properties, including high-end, luxury items. Those who might be willing to cough up €2,000 a night ($2185) for a two-bedroom unit with a stunning view of the Hong Kong harbor might also want a special cicerone, a much more sophisticated one than the peer-to-peer guide described above.
Some time ago, Louis Vuitton—the main brand of the LVMH luxury conglomerate—had the idea of creating a dedicated app aimed at its rich Chinese clientèle—at those able to spend €20,000 or more in a single afternoon shopping stroll through Avenue Montaigne in Paris. This special application was to offer the services of a personal shopper, but also a personal city guide (Louis Vuitton already publishes its own collection of high-end guides) to be used for everything from planning the trip to the actual journey. Even better, the app was to rely on the Chinese-made WeChat application (500 millions users, roughly 85% from mainland China) connected to an actual human who is able to guide the wealthy tourist on a real-time basis, either with messages or voice contact. In such case, relying on peer recommendations made no sense, but a highly personalized service did. A couple of selected partners were in the loop.
Regardless of the market segment, a notorious brand coupled to a set of mobile services is a potent combination. In the case of Airbnb, the "full stack" company—a concept coined by Andreesen Horowitz' Chris Dixon—is likely to be a master tool for securing the position of a brand in its market.
You can read more of Monday Note's coverage of technology and media here.