A Germanwings Airbus A320 traveling from Barcelona to Düsseldorf crashed in the French Alps this morning shortly after sending a distress signal at 10:45am local time.
The mountainous area, near the village of Méolans-Revel and close to the border with Italy, has few clear trails, which is complicating the rescue operations.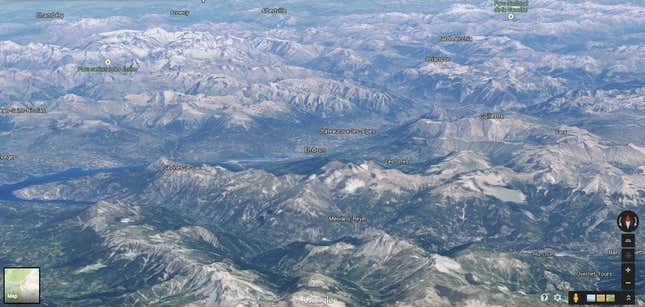 France 24 quoted witnesses saying the weather conditions and visibility were good in the area at the time of the accident.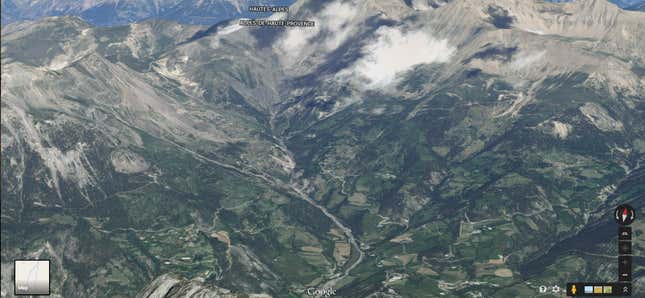 The flight record site Airlive.net shows a series of images of the site, including a 3D rendering of the flight route and a helicopter view of the area.
The nearby town of Barcelonnette is a tourist destination known for its Mexican festivals, its hiking trails in the summer, and its access to nearby ski resorts in the winter.
The owner of a campground 5 to 8 kilometers (3 to 11 miles) from the crash site told the Associated Press that he had heard the plane go by before it crashed.
"At 11.30, I heard a series of loud noises in the air. There are often fighter jets flying over, so I thought it sounded just like that. I looked outside, but I couldn't see any fighter planes," said Pierre Polizzi in a phone interview. "The noise I heard was long—like 8 seconds—as if the plane was going more slowly than a military plane. There was another long noise after about 30 seconds."
Polizzi's campground is closed for the season, he said, and he predicted that rescue operations will be difficult. "The mountain is snowy and very hostile," he said.