We are updating this breaking news post as more information becomes available.
The Germanwings Airbus A320 that crashed into the French Alps on March 24, killing 150 people, was deliberately crashed by the co-pilot, a Marseille public prosecutor said at a press conference in France today. "The intention was to destroy this plane," said the prosecutor, Brice Robin.
Carsten Spohr, chairman and CEO of Lufthansa, which owns the budget airline Germanwings, confirmed this narrative at a press conference today. "We have to start from the assumption that the plane was intentionally crashed into the Alps," he said.
According to information from the cockpit voice recorder, Andreas Lubitz, 28, locked the cockpit door when the other pilot stepped out to use the toilet. Lubitz, a German, then deliberately started the descent, according to the Associated Press.
German Interior Minister Thomas de Maiziere, responding to the French prosecutor, said that there were "no indications of any kind of terrorist background" to the crash.  He said that intelligence and police databases had been checked on the day of the crash, finding nothing, and that the German co-pilot was not connected in any way to terrorism. CNN is now reporting that French authorities have asked America's Federal Bureau of Investigation (FBI) to join the investigation.
After beginning the descent, Lubitz did not say a word for the next ten minutes, even as the flight recorder picked up the sound of knocking at the door, gentle at first, then more urgent, and ultimately attempting to break the door down.
Despite initial reports that there was a distress call, there was none, and attempts from a control tower to contact the plane were not answered, the AP reports. Air traffic control was apparently aware that something was amiss, clearing an area for an emergency landing, and asking other planes to make contact. The French air force also scrambled a fighter jet to try to prevent the crash.
Passengers seemed unaware of what was going on at first, but screams could be heard in the final few minutes. "I think the victims realized just at the last moment, " Robin said.
Lubitz remained silent but was breathing normally during the final minutes of the descent, Robin said.
Robin did not respond to reporters' questions about Lubitz's religion or ethnic background. "I don't think it's necessarily what we should be looking for," he said.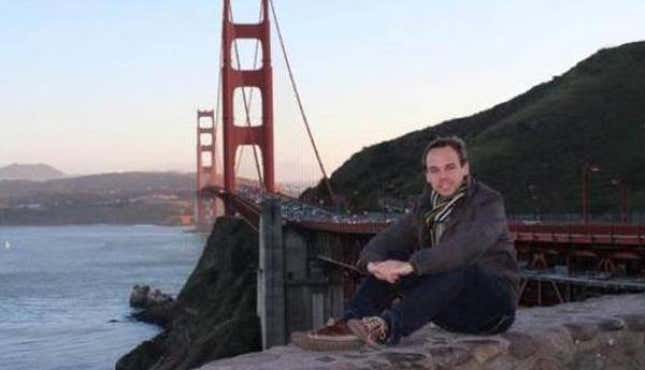 Details are gradually emerging about Lubitz, a pilot with 630 hours of flying experience who trained with Lufthansa, and had been flying for Germanwings since 2013. He lived with his parents in Montabaur, a town in the west of Germany, said Agence France-Presse. He also maintained a flat in Duesseldorf, a Germanwings hub to which flight 4u9525 was headed before the crash.
The captain of the plane has not yet been identified except as Patrick S., a German national, in accordance with German privacy laws. Lufthansa said he had more than than ten years' flying experience with the airline, and 6,000 hours of flight time. The German newspaper Bild also said he had two children, AFP said.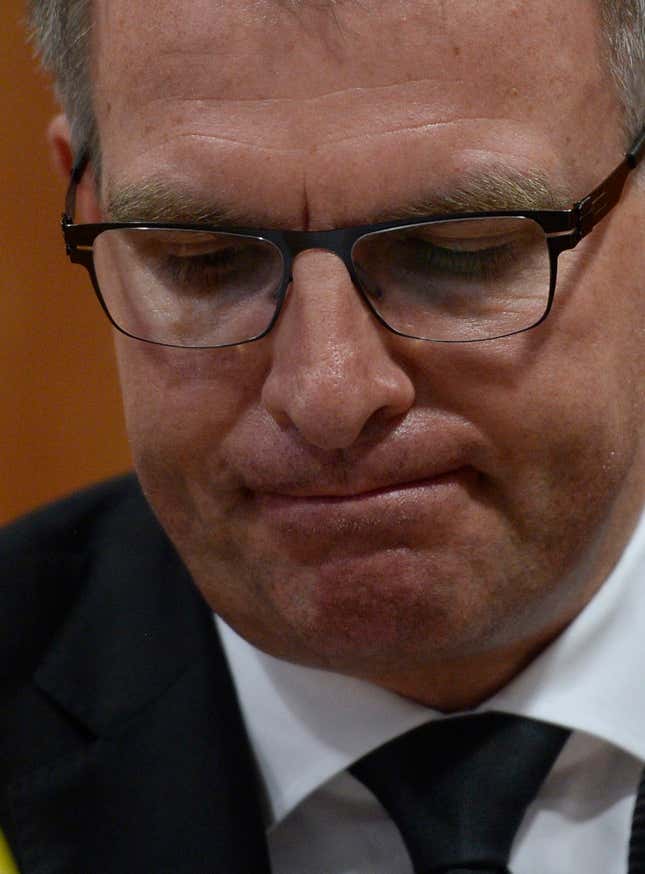 Spohr of Lufthansa said at a televised press conference today that he was left "speechless" by the crash and its aftermath. Spohr said in German: "like millions of other people this is a puzzle for us…and it will take a while to understand what really happened."
Pilots undergo yearly medical examinations, but those don't include psychological tests, Spohr said. "If a person kills himself and also 149 other people, another word should be used—not suicide."
Work on identifying the remains of the victims, which included 144 passengers and six crew members, has begun, the AP reports.
Quartz's full coverage of the Germanwings crash can be found here.