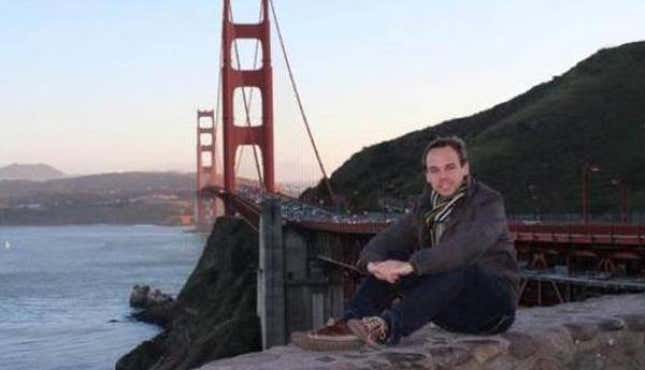 We are updating this developing news post as more information becomes available.
Andreas Lubitz, the co-pilot who officials say deliberately crashed a Germanwings flight 9525 in the French alps, killing 150 people, came from Montabaur, a city in western Germany near Frankfurt.
As a picture begins to emerge of an affable, nondescript, young man, attention is focusing on his possible motives.
The 28-year-old had no known ties to terrorist organizations according to German interior minister Thomas de Maiziere. He added that German authorities conducted a background check on Lubitz, looking into intelligence, police and Lufthansa records and found nothing out of the ordinary.
Lubitz lived with his parents in his hometown, and kept an apartment in Dusseldorf, according to the German news agency DPA. He got his glider pilot's license as a teenager, and attended the demanding preparatory program at his town's Mons-Tabor High School. He was a member of a private flight club, LSC Westerwald, and took part in local running races. "He was happy he had the job with Germanwings and he was doing well," said Peter Ruecker, a member of the flight club who witnessed him learning how to fly.
"I'm just speechless. I don't have any explanation for this. Knowing Andreas, this is just inconceivable for me," he added. "He was a lot of fun, even though he was perhaps sometimes a bit quiet. He was just another boy like so many others here." Police set up guard outside Lubitz's house.
Lubitz was accepted into a Lufthansa trainee program after high school, and starting in 2008, trained in Bremen, Germany and Phoenix, Arizona. He then worked as a flight attendant at the airline during an 11-month waiting period. He joined Germanwings in September 2013, and had 630 hours of flying experience at the time of the crash.
"The two pilots in question were successful in all the procedures," said Lufthansa CEO Carsten Spohr, adding that Lubitz passed all his medical and psychological tests  "with flying colors," AFP reported. "There was never any doubt over his competence or skills," he added.
Acquaintances said he showed no signs of depression when they saw him last fall. However, Spohr said that Lubitz interrupted his training for some time about 6 years ago and Lufthansa said they would look into what happened during that period. Spohr said that if the reason was medical, he would not know because in Germany, medical records are kept private. (paywall)
Lubitz' Facebook page indicated that he was particularly interested in Airbus A320 planes and that he belonged to a pilot chatroom which discussed technical details and flight scenarios. His page was taken down following the crash, but now is apparently back online, transformed into a memorial page.
During a press conference, Marseille prosecutor Brice Robin said that according to a recording from the plane's black box, Lubitz was the sole person operating the plane when it crashed. "He voluntarily refused to open the door of the cockpit to the pilot and voluntarily began the descent of the plane." Robin added that he had a"deliberate desire to destroy this plane. He … refused to open the door of the cockpit to the pilot and deliberately began the descent of the plane."
Meanwhile, Time reports that German pilots are not happy with how the authorities have handled the situation, saying the prosecutors are jumping to conclusions and looking for an easy culprit. "I have the feeling that there was a search for a quick answer, rather than a good answer," James Phillips, international affairs director of the German Pilots Association told Time.
Quartz's full coverage of the Germanwings crash can be found here.