Ever since Marvin Gaye's family successfully sued Robin Thicke and Pharrell last month over the similarities between the classic Gaye hit "Got To Give It Up" and the 2013 chart-topper "Blurred Lines," the music world has been in an uproar trying to understand the broader implications.
Music copyrights have historically applied only to melodies and lyrics, but the "Blurred Lines" case turned on more ephemeral similarities of groove and vibe. If you can be sued for imitating the overall production "feel" of an existing song, then a lot of musicians are going to owe each other a lot of money.
Here are five of the most heavily-used pop production tropes. Are these cases of shared stylistic quirks, or legally actionable plagiarism? You be the judge.
The McCartney Bassline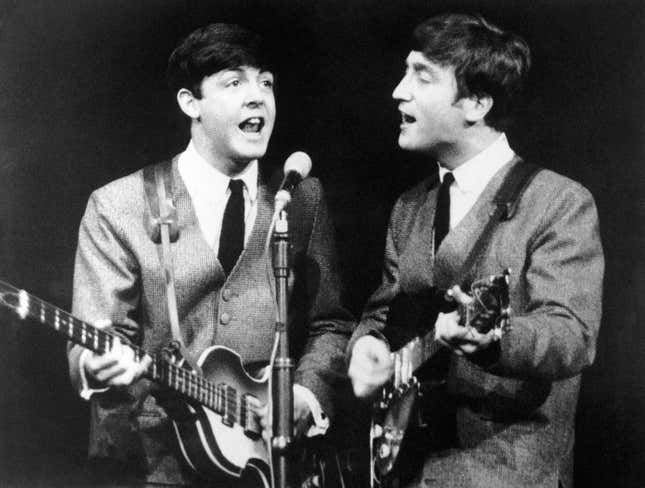 Sir Paul has come up with a lot of memorable basslines over the years. But if you ask a bass player to play like McCartney, you'll probably be greeted with the bassline from 1968's "Taxman."
McCartney liked this bass groove so much that he recycled it identically for "Rain" that same year.
The Jam took more than inspiration from McCartney. Their song "Start" is basically just "Taxman" with different lyrics.
Ride's "Seagull" also replicated the bassline.
There's some plausible speculation that McCartney's bass part was inspired by the one James Jamerson played on Wilson Pickett's "In the Midnight Hour."
There are uncountably many songs drawing on the vibe of "Taxman" more broadly, including the Bee Gees' "In My Own Time," The Monkees' "Salesman," and the Rolling Stones' "Child of the Moon."
Reggae by non-Jamaicans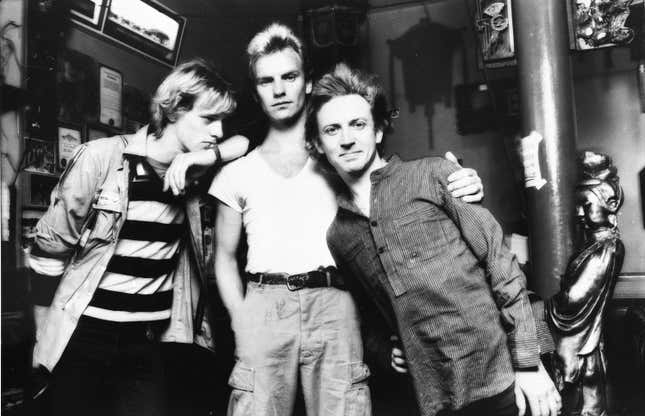 Bruno Mars has built a career on referencing well-loved pop production tropes. His most obvious knockoff is "Locked Out Of Heaven."
This is an astonishingly bald-faced imitation of the Police, particularly "Don't Stand So Close To Me"  and "Roxanne," or really any of their songs from their white reggae period.
But Bruno Mars and the Police are hardly unique in liking this sound. Consider the entire ouvre of No Doubt, or Culture Club's "Do You Really Want To Hurt Me."
Punk and new wave bands were also deeply enamored of reggae. Examples include "Private Life" by the Pretenders, "Police & Thieves" (and many other songs) by The Clash, and "Watching The Detectives" by Elvis Costello.
The Gated Snare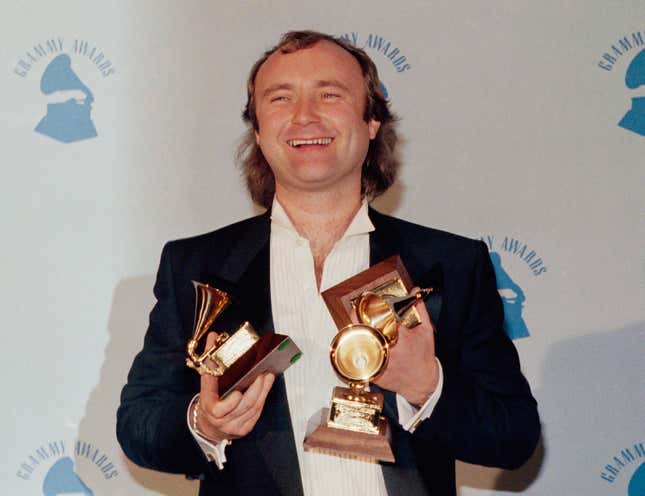 Record a drummer in a big, reverberant room. Route the sound of the room mics through a compressor, followed by a noise gate. Set the external key of the noise gate to be triggered by the close mic on the snare. If this all sounds arcane, the result will be quite familiar: it's the defining drum sound of the eighties. The most iconic usage is without a doubt Phil Collins' "In The Air Tonight"—check out the fill that comes in at 3:15.
(If you enjoy that fill, here it is looped for half an hour!)
A possible predecessor for the sound is David Bowie's Low album. However, its first really notable use is Peter Gabriel's "Intruder," with drums played by none other than his former Genesis bandmate, Phil Collins.
Many subsequent Peter Gabriel songs use the gated snare, including "Sledgehammer." Phil Collins uses gated snare on everything, both solo and with Genesis. You can also hear it on "The Wild Boys" by Duran Duran, "Dancing In The Dark" and "Born In The USA" by Bruce Springsteen, and just about every other song of the era.
Eighties Technotribal Percussion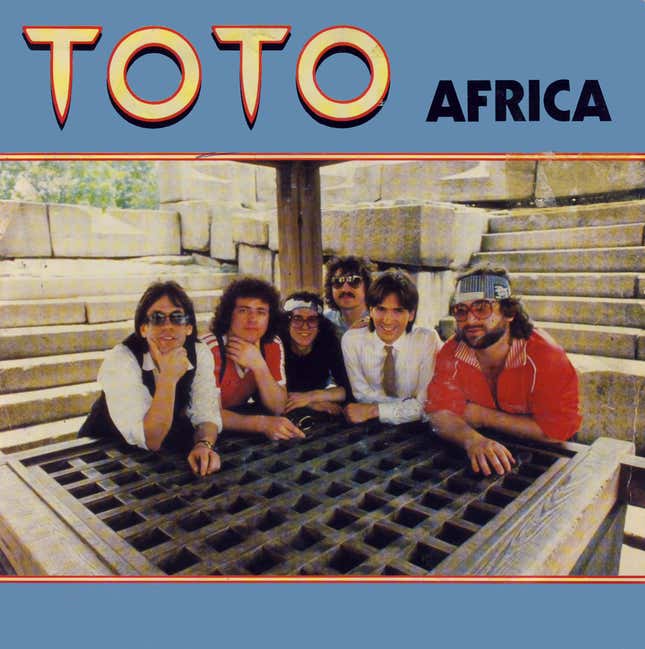 Composer Alex Temple noticed the vogue for synthetic Afro-Cuban percussion in the early to mid eighties. The archetypal usage is "Africa" by Toto.
XTC wrote a similarly-themed song titled "It's Nearly Africa."
"Listening Wind" by Talking Heads is a wry commentary on cultural appropriation, so its use of the synth marimba is extra meta.
Kate Bush used synth percussion to evoke a magical feel on "The Dreaming."
And Tears For Fears added synth triangle into the mix on "Shout."
The Thug Chorus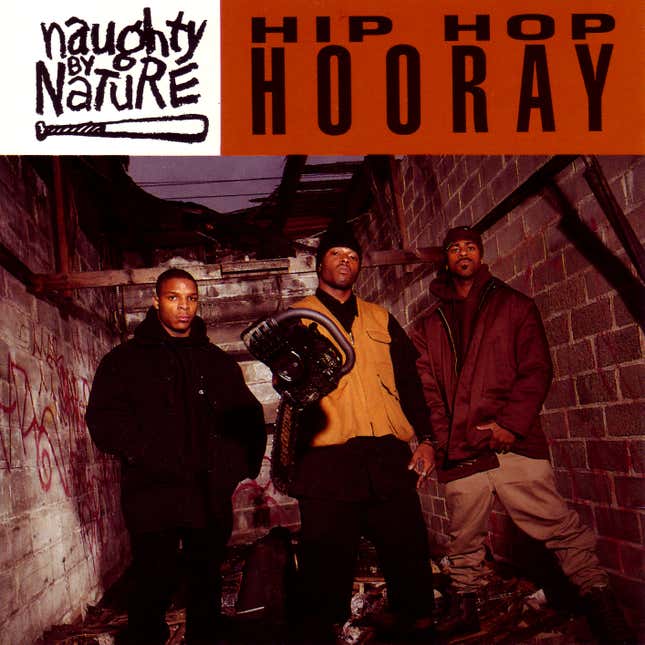 It seems like just about every hip-hop and R&B song on the radio has a chorus of dudes saying "Ayyy" on every off beat. The paradigmatic example is "Love in This Club" by Usher ft. Young Jeezy.
It's hard to say who was the first artist to do this, but it might have been Naughty by Nature's "Hip Hop Hooray."
Other early usages include Black Rob's "Like Whoa" and Crime Mob's "Knuck If You Buck." The-Dream claims to have invented the thug chorus, as used in "Shawty Is A 10." All of these artists could have been inspired by reggae riddims like Dave Kelly's "Showtime," which were themselves inspired by bhangra.