The first quarter of 2015 marked a slowdown in venture capital activity, in terms of both the number of deals and cumulative amount invested. But startups and venture capital firms aren't exactly suffering.
Take a quick tour of the charts to see why.
Yes, the global figures show a pullback in activity.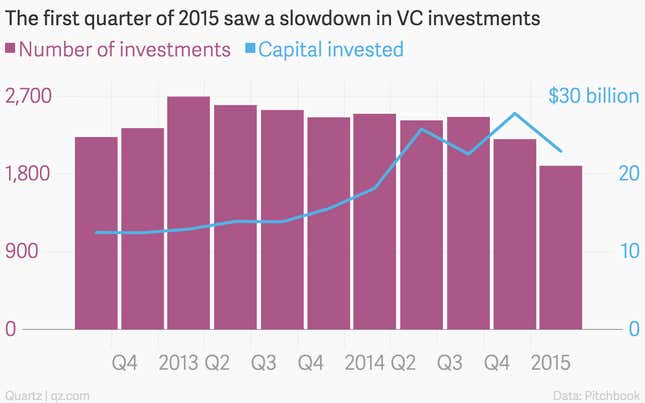 Funds in North America and Europe raised less money in the first quarter. But collectively, other regions around the world are bucking the trend.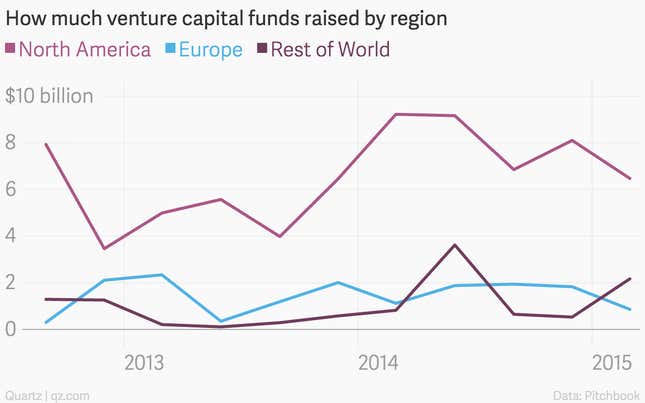 While there were fewer fundraising rounds overall, the median early- and late-stage rounds got bigger.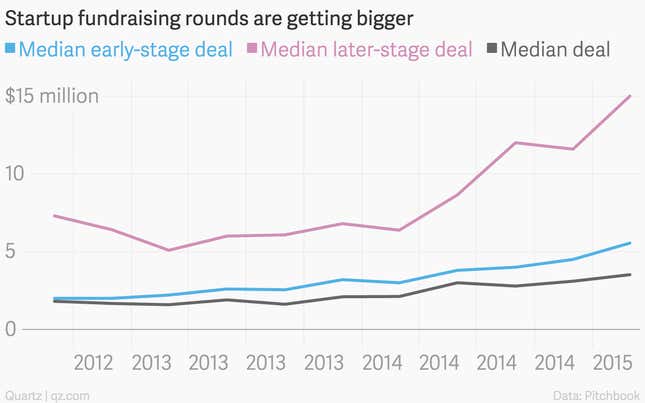 This is especially true for seed-stage companies.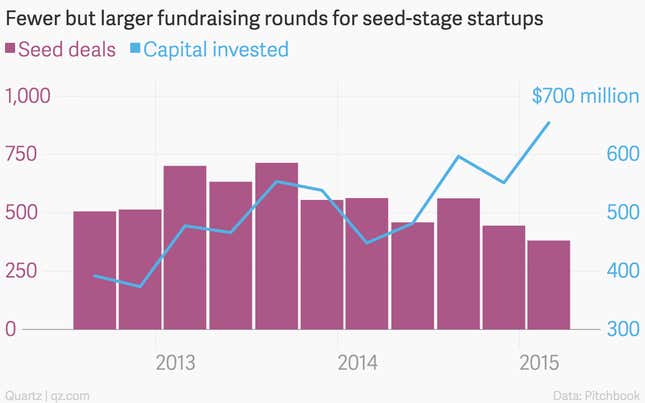 The larger rounds are helping push startup valuations up across the board.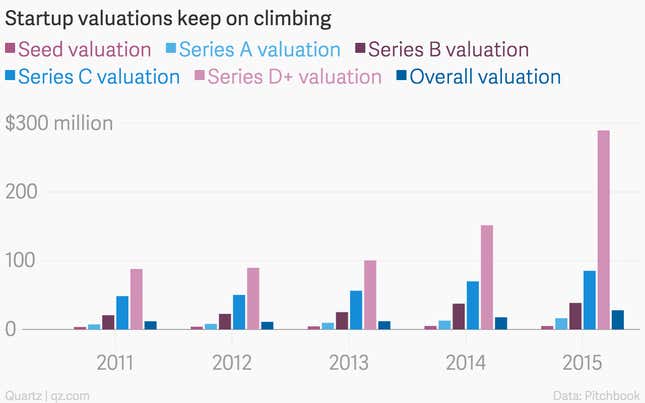 What kinds of startups are attracting capital? Software, mostly.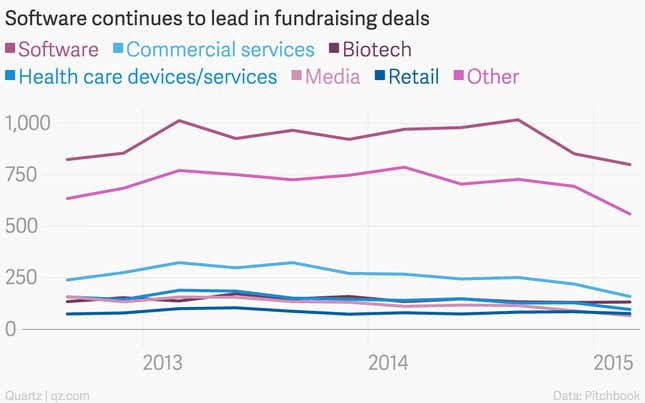 And software is busier than other sectors in terms of IPOs, acquisitions, and other exit strategies for early investors.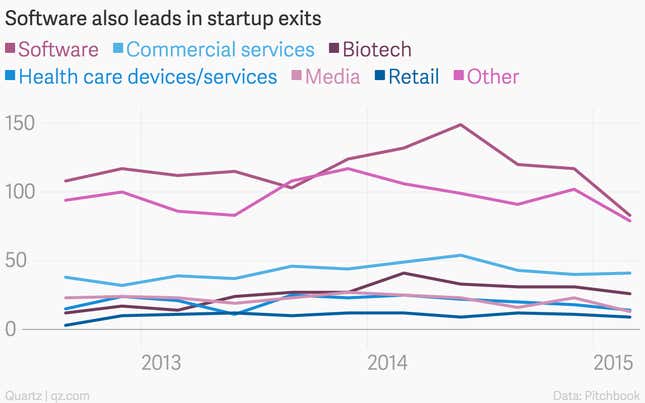 Overall, there were fewer exits in the first quarter…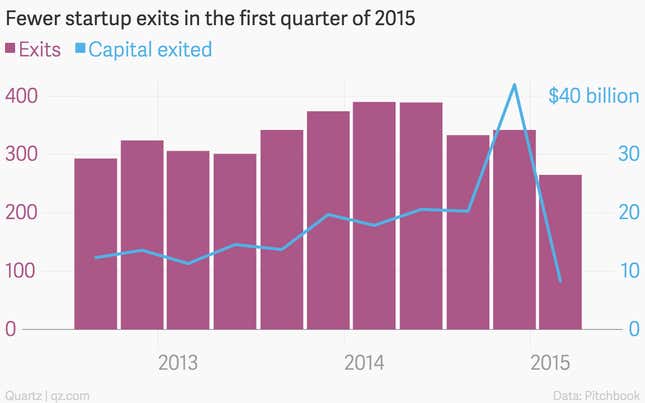 …including a drop in IPOs.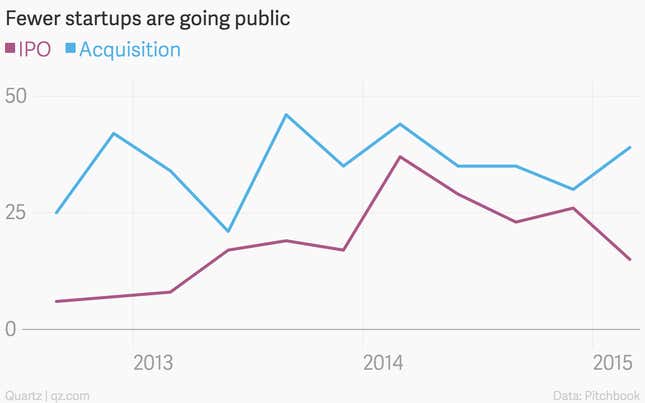 But acquisitions are proving to be just as important an exit strategy.