This might be the best economic news Americans have had in a good long while.
New claims for unemployment benefits continued to plummet, tumbling to their lowest level since 2000.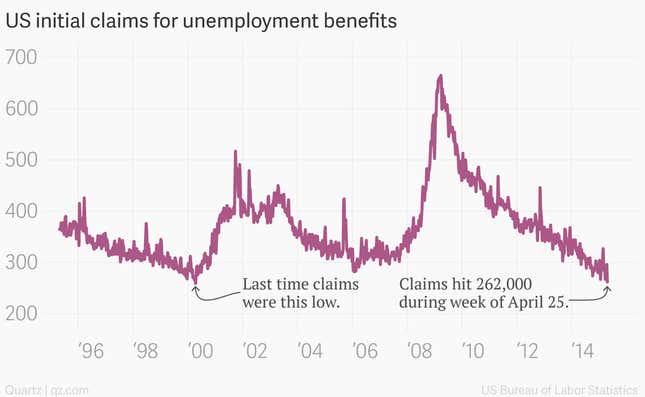 And what's more, there are even signs of life in nominal wages, which were up 2.6% in the first quarter, year-on-year.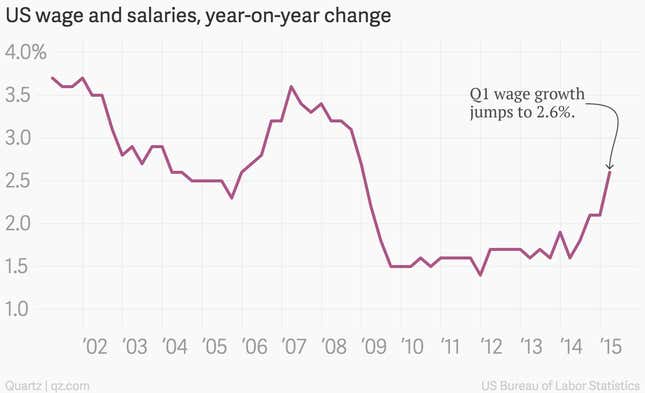 This is precisely why we told you to ignore the weak first-quarter GDP data produced yesterday. It's old news. And the economy is showing signs of a strong snapback from its weather-induced first-quarter lull.