The fight of the century is over and, as predicted, Floyd Mayweather Jr. beat Manny Pacquiao by unanimous decision after 12 rounds. Pacquiao claimed that more of his punches had landed, but that was not the case: Mayweather landed 34% of 439 punches; Pacquiao landed 19% of 425.
In the end, Mayweather took his record to 48-0, meaning he has been undefeated for 19 years as a professional fighter. He vowed to fight again in September and then hang up his gloves. Assuming he stays unbeaten, Mayweather joins some pretty illustrious fighters who never lost:
Rocky Marciano (49-0)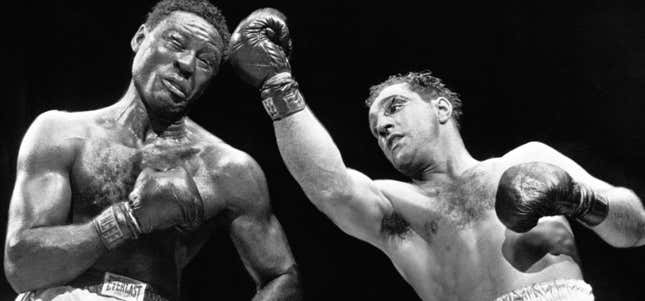 The legendary Brockton, Massachusetts-born fighter is the only heavyweight champion ever to retire undefeated. Not only that, but he fought some of the best of his era. He also ended the career of the great Joe Louis, one of his idols.
Most observers say that Mayweather is obsessed (paywall) with his perfect record. One more fight fulfils Mayweather's current Showtime contract and takes him on par with Marciano's record. He has vowed to bow out after his September fight, but that's probably gamesmanship. More likely he'll ask for huge money against one last opponent in 2016 to break Marciano's record and go 50-0.
Joe Calzaghe (46-0)
The Welsh super-middleweight and light-heavyweight champion retired in 2009. He was world champion for 11 years, and his most notable scalps were Roy Jones Jr. and Bernard Hopkins, though both were considerably past their prime.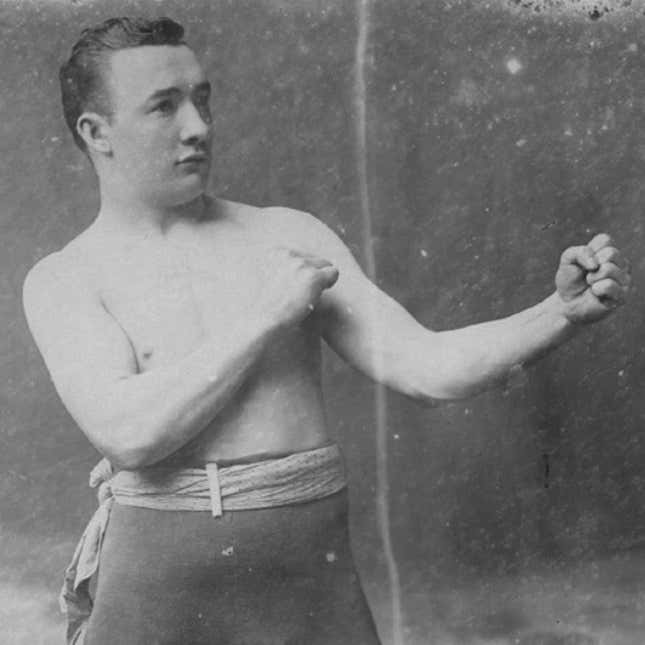 Jimmy Barry (59-0) and Jack McAuliffe (30-0)
Well before the modern era of boxing, these two men were showing Mayweather how it's done. Barry, a Chicago-born bantamweight champion, defended his title from 1894 to 1899 and retired undefeated, though with nine draws. Brooklyn's McAuliffe was lightweight champion of the world for three years starting in 1886. He had five draws and one no-decision to his name, as well.
Edwin Valero (27-0)
Valero was a Venezuelan lightweight champion who committed suicide after killing his wife in 2010 at the age of 28. He won every single one of his fights by knockout, and was considered a top prospect before his death.
Kell Brook (34-0) and Gennady Golovkin (32-0)
A brief postscript to mention two other young fighters who have great potential and more time to go in their careers.
Brook is a Briton in the welterweight division, near the same weight at Mayweather. Brook is hoping he can be the American's next fight, though that's pretty unlikely. The talented fighter recently came back to defend his title after being stabbed in the leg on holiday.
The Kazakhstani Golovkin is a middleweight dubbed by the BBC as the "most dangerous man in boxing" for his incredible punching power. So much so that few in his division want to fight him. Can either of these two fighters make it to the finish line undefeated, as Mayweather has done?