Long pegged as a currency manipulator, China might be about to get a big stamp of foreign-exchange credibility. The International Monetary Fund is reportedly close to calling the Chinese yuan fairly valued. That's something that hasn't happened in more than a decade, and it would come despite opposition from the White House, according to the Wall Street Journal.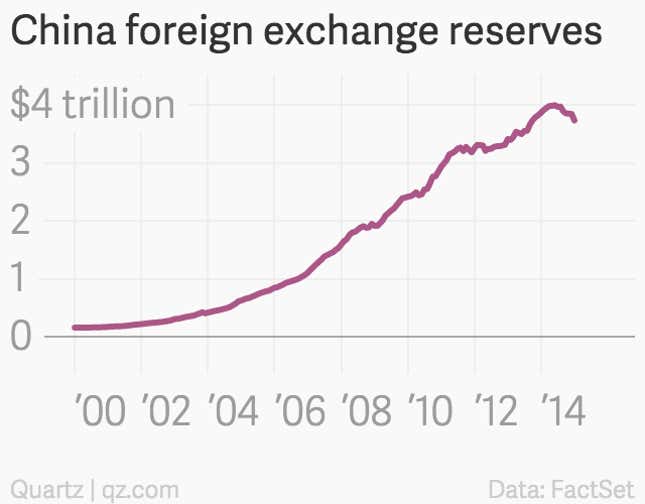 China's foreign-exchange reserves are falling, a signal that it's not intervening as much to keep its currency weak to bolster exports.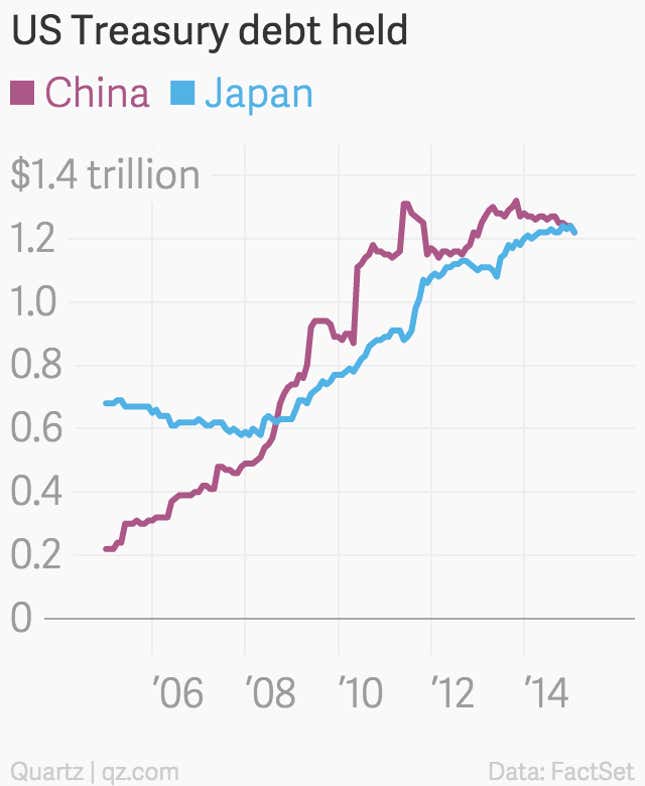 Its holdings of US government debt are falling, too, which shows that whatever US dollar reserves it does have aren't being parked in Treasury debt to the extent that they used to be. In fact, Japan recently has overtaken China as the leading foreign holder of US debt.
And most importantly, the yuan has been floating more freely in recent years after a long time of being pegged to the US dollar.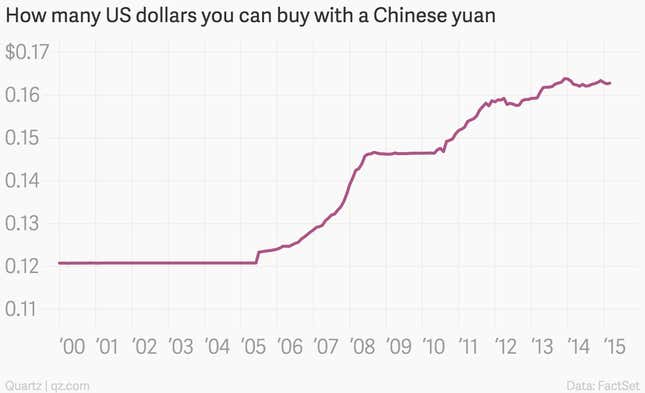 China hasn't exactly set the yuan free, but it has been gradually expanding the band within which it can trade. All this is part of an effort to attain entrance to an exclusive club of currencies that make up the IMF's Special Drawing Rights (SDRs), a key marker of global reserve currency status. Zhou Xiaochuan, governor of the People's Bank of China, laid out all the reforms the country is making—opening up financial markets, better current account analysis, etc.—in an April statement to the IMF's monetary and financial committee. A couple days earlier, IMF head Christine Lagarde told reporters that China was making decent progress.
The next committee meeting to review the SDR basket of currencies is expected to take place in the coming months, which will be the key moment to see if the reforms have been enough to solidify China's credibility on currency.