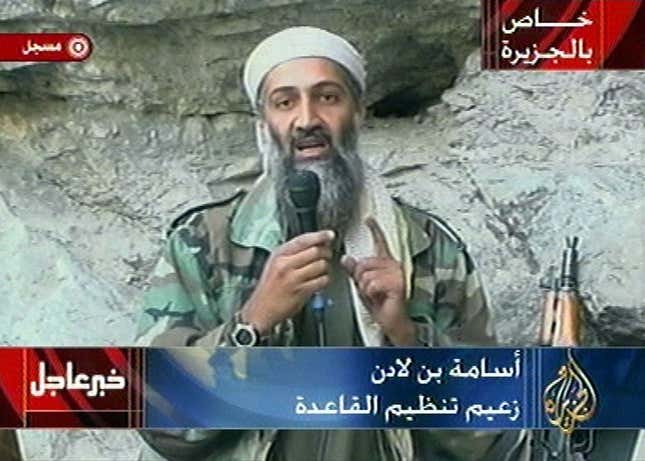 Al Jazeera has finally found a way to infiltrate the US media, with its purchase of Current TV this week for about $500 million. The network, owned by the Qatar government, plans to establish an Al Jazeera America channel and will have extended its reach to 40 million American homes with the acquisition.
On Wednesday, Current TV co-founder Al Gore confirmed the purchase, saying Al-Jazeera shares Current TV's mission "to give voice to those who are not typically heard; to speak truth to power; to provide independent and diverse points of view; and to tell the stories that no one else is telling."
In spite of this mission, sparking the interest of US viewers will be difficult.
"The person who watches Al Jazeera is not your average American," said Mohammed el-Nawawy, professor at Queens University of Charlotte, North Carolina. He is the author of  the 2003 book, Al-Jazeera: The Story of the Network that is Rattling Governments and Redefining Modern Journalism.
He says the channel's viewers have a global perspective, have traveled overseas and are highly educated. It's hard to estimate how many of the viewers are part of the American Muslim community.
In many countries, Al Jazeera is known for its international coverage, something that in its current form might not be as appealing to Americans, says El-Nawawy. He thinks a focus on US current affairs under a more global perspective could be the right tactic.
But before that can happen, the channel has to overcome the stigma from the days of the Iraq war, when it repeatedly broadcasted video excerpts of Osama bin Laden.

Al Jazeera also has to change the notion that it's not the hand of the Qatar government.
I just emailed my cable company asking them to remove Current TV from their lineup as it was bought by a terrorist organization Al Jazeera.

— Grandma's Logic (DD) (@CoFemale) January 3, 2013
Bravo @twc keeping Qatari propaganda off the airwaves huffingtonpost.com/2013/01/02/tim…

— Ben Cohen (@BenCohenOpinion) January 3, 2013
Despite this, there is also growing support for the network.
It's legit news source offering diff perspective. RT @theweek: Is Al Jazeera a mouthpiece for anti-American propaganda? bit.ly/VFjyoM
— Aaron Frechette (@AaronFrechette) January 3, 2013
Al Jazeera has been quite successful establishing itself in Africa, where the network acts as "the voice of the voiceless," an approach that has to find its place in an over-saturated, noisy American market. There might be a niche to cover news apart from the mainstream, but Al Jazeera aims for more American viewers, many of them are used to coverage in the style of CNN or Fox News. Meanwhile, the network has started to expand in other markets: Al Jazeera Balkans, covering Sarajevo and Bosnia and Herzegowina, was launched last November. A Turkish channel is in the work as well, said el-Nawawy.
The network has been struggling to distinguish Al Jazeera English from the Arabic version. The Arabic Al Jazeera has a clear focus on the Middle East while the English version tries to be more international. The channel claims a viewership of over 40 million in the Arab world.
Muslims in the US were actually disappointed by  Al Jazeera English, because they had hoped the tone and editorial voice would be like the Arabic one, said el-Nawawy.
With the purchase of Current TV, Al Jazeera is taking a gamble on the US market. On Wednesday night, Time Warner Cable announced it would drop Current TV, which shrunk Al Jazeera's reach from 60 million to 40 million homes, according to TV Newser. But according to the New York Times, Time Warner Cable issued a statement Thursday afternoon, saying it will keep up "an open mind" about reinstating Al Jazeera "when it makes sense." Still, Al Jazeera has to prove its credibility to American viewers. "It's a 'make it or break it' deal for them," says el-Nawawy.