Historically, foreign direct investment, or FDI, has flowed mostly in one direction, from developed economies to developing economies. A typical example would be a car manufacturer setting up a factory in China or Mexico, where it can benefit from lower labor costs and sell its products into the local market.
But that flow of money has shifted in recent years.
Increasingly, companies from developing economies are investing overseas. Last year, outbound FDI was relatively flat among developed economies compared with a year earlier, while among developing economies, it jumped by 30%, according to data from the United Nations Conference on Trade and Development's Global Investment Trends Monitor (pdf).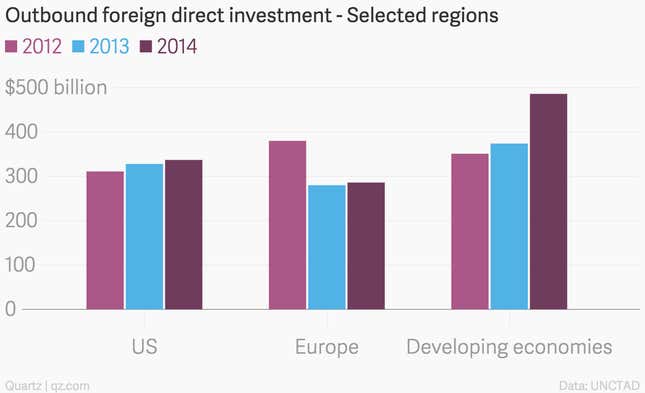 Not all developing economies are active in international deal-making. Most of the international investment that originated in a developing economy came from Asia, as it did last year: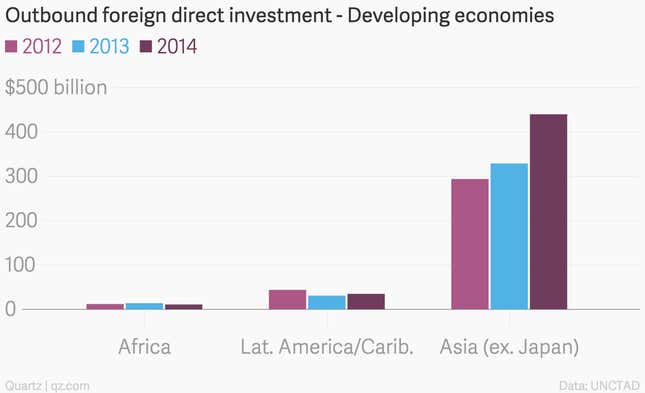 Within Asia itself, China, including Hong Kong, is the source of around half of the money that gets invested overseas: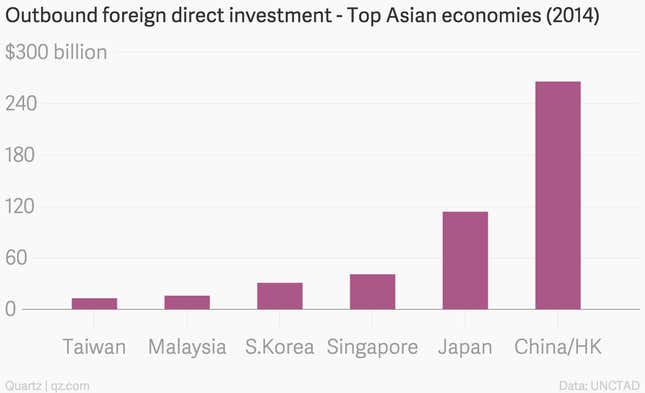 This will come as no surprise within China. For over a decade, the Chinese government has encouraged businesses to invest in projects abroad, often with the goal of forming mergers and acquisitions. This helps Chinese companies learn from international markets and multinational companies.
Now, as China's domestic economy continues to slow, expect more Chinese businesses to seek out opportunities abroad to make up for lost growth at home.