Carl Icahn, the billionaire corporate raider and occasional Tim Cook pen pal, has sent another missive to the Apple CEO, reaffirming his bullish thesis on the iconic device company, and urging it buy back more of its own stock.
You can read the letter in full, it's about 2,200 words, but in essence it comes down to three points:
1. Apple is undervalued and misunderstood.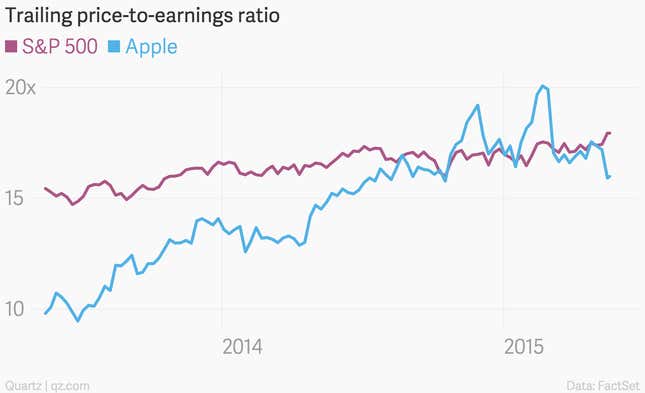 As you can see, Apple has traded at a significant discount to the broader market (using the traditional measure of a trailing price-to-earnings multiple) for much of the past couple years. Icahn argues the discount is even more pronounced when you strip out Apple's gigantic cash balance (more on that later) and when you consider its exciting  expansion opportunities.
2. Its product pipeline is promising.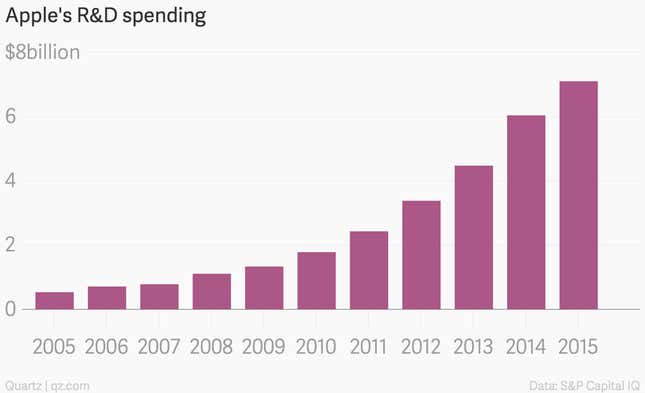 Apple has been steadily ramping up its investments in research and development, contrary to what you might expect from a so-called activist investor, Icahn is thrilled about it. He says the company's aggressive R&D spending "bolsters our confidence" that the company will make a big entrance into the automobile industry and finally figure out the television business, which together represent two gigantic markets.
3. But the company still has too much cash.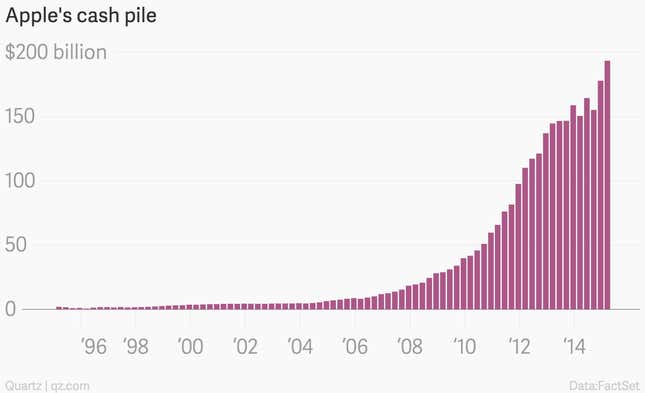 Despite the recent steps Apple has taken to return more capital to shareholders, in the form of dividends and stock buybacks, the company's cash pile is still growing. Apple, Icahn writes, should use more of that cash for additional share repurchases. Remember, he owns a lot of Apple stock, so it's in his interest to both talk up the company's prospects and promote measures that would make the shares more scarce on the open market (and in theory more valuable). But looking at the chart above, it's hard to argue with his reasoning that with this much cash, it's "not a choice between investing in growth and share repurchases." In fact, Icahn says, the company can do both.