What's a TV network to do without its two most prestigious shows? Now that Mad Men is over (and Breaking Bad has been gone almost two years), AMC has holes to fill.
The slate of original series that AMC has in the pipeline suggests that the network is doubling down on genre shows like its impossibly huge zombie series The Walking Dead. It makes perfect sense, given that the show is the most watched TV series on cable and makes AMC heaps of money. Other than American football, The Walking Dead commands the highest ad prices in all of television.
And so the network has decided, apparently, to try and find the next The Walking Dead, and not the next Mad Men.
This summer, the network will premiere Humans, an adaptation of a Swedish series about robot servants. After that, Into the Badlands—a martial arts series—will debut in the fall. And at some point thereafter, AMC will bring Preacher to life, a series based on the 1990s comic of the same name that features angels, demons, vampires, and other creatures with supernatural powers.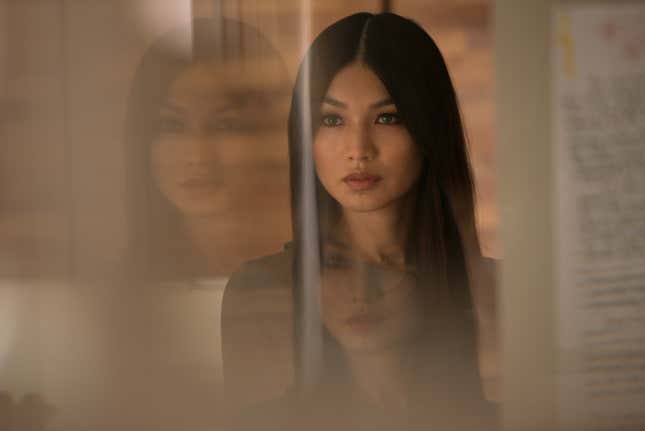 Those are in addition to Fear the Walking Dead, a spinoff of The Walking Dead, which will also premiere this summer and likely be another massive hit for AMC (if not quite as unfathomably large as its predecessor).
They'll all be added to AMC's current slate of Turn, about spies during the American Revolution, Halt and Catch Fire, a series about the PC boom in the 1980s, and Better Call Saul, a spinoff of Breaking Bad about the kooky attorney Saul Goodman. Of those three, only Better Call Saul has had much success—and that's not saying much. It's probably why AMC, at least for now, is deciding to invest in action-packed genre fare in lieu of taking more risks on cerebral programming. (Hell on Wheels, a show about the construction of the Transcontinental Railroad, will end in 2016.)
Unlike Mad Men and Breaking Bad, The Walking Dead doesn't win awards. It's the biggest show on cable, sure, but it doesn't add to AMC's prestige, and its upcoming spinoff is unlikely to either. But AMC may not care.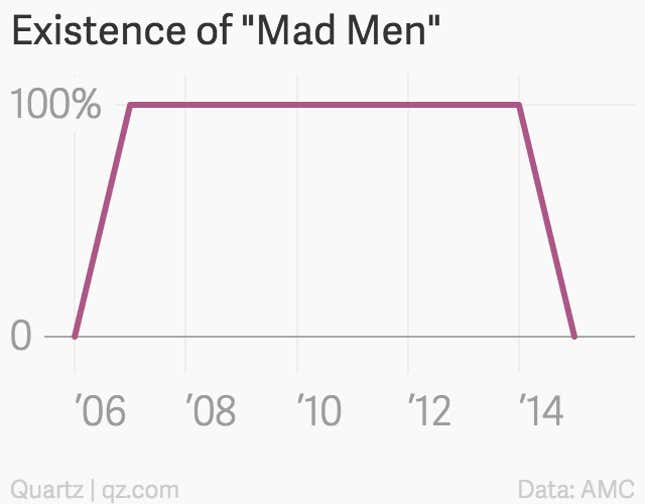 Originally a channel devoted to replaying classic movies, AMC became a major player in original programming when it took a gamble on Mad Men in 2007. With Breaking Bad following a year later, AMC managed to completely reinvent itself as one of the most prestigious networks in television—arguably on equal footing with HBO.
But the environment is very different now than it was in 2007. Netflix was not making its own shows back then. Neither was Amazon. FX had yet to truly break onto the scene. Today, AMC must contend with a host of competitors and TV's new "Golden Age" that it helped usher in. Finding hits isn't easy.
And so with Breaking Bad and Mad Men now interred in the TV graveyard, the network appears to be eschewing shows that might collect trophies and win over critics in favor of ones, like The Walking Dead, that have more potential to break out as hits.
This is what AMC's lineup will probably look like next year:
The Walking Dead
Fear the Walking Dead
Humans
Into the Badlands
Preacher
Turn
Halt and Catch Fire
Better Call Saul