Africa is vast. It is varied. When it comes to the region's development, a host of differing narratives shape the story around its economic progress.
With a long-standing presence in the region, GE has worked with, and helped to nurture its tremendous potential. And GE has plans to magnify its commitment to Africa, focusing on local innovation, partnerships, and investing in local healthcare, power, infrastructure, and energy businesses. GE in Africa has seen the many positive indicators first-hand: the size of the sub-Saharan economy has more than quadrupled since 2000. GDP is up—24 countries are growing at a rate greater than 5%—inflation has slowed, and African demographics are well positioned for growth: more than half the population is under age 20.
Those numbers are exciting, but there are challenges throughout the region that cannot be ignored. For one, the outbreak of Ebola dampened some of that enthusiasm. The tragic spread of the disease illuminated the gap between states with weak institutions, and those with the operational capacity to contain the virus. Further, the recent attacks by al-Shabaab exemplify the tragic consequences of para-political spillover from poorly governed regions.
What these anecdotes reveal is an Africa that can both confound, and energize unfamiliar observers. And while rampant diversity—cultural and economic—should be assumed in an outsized landmass comprising 54 nations, the divergent tales of progress beg to be told. This summer, the 25th World Economic Forum on Africa will convene to glean insight into the past, and to plan for many future chapters of sustainable development on the continent. From regional technology hubs spawning digital entrepreneurs to centers of capital drawing global interest, the African development story is still being written.
Capital presence
With growing industry liberalization, demand for infrastructure, and bids for capital projects across the region, the swelling flow of foreign direct investment (FDI) should come as no surprise. FDI into both North Africa and investments in sub-Saharan Africa have grown at a healthy clip, totaling an estimated $87B in 2014. Excitement continues to build around more established capital centers like Nigeria, Kenya, and South Africa, but investors are increasingly looking for growth opportunities in burgeoning economies in Mozambique, Ghana, Tanzania, and Sudan. Further, the value of companies on the market is increasing, rising an additional 16% from 2012 to 2013.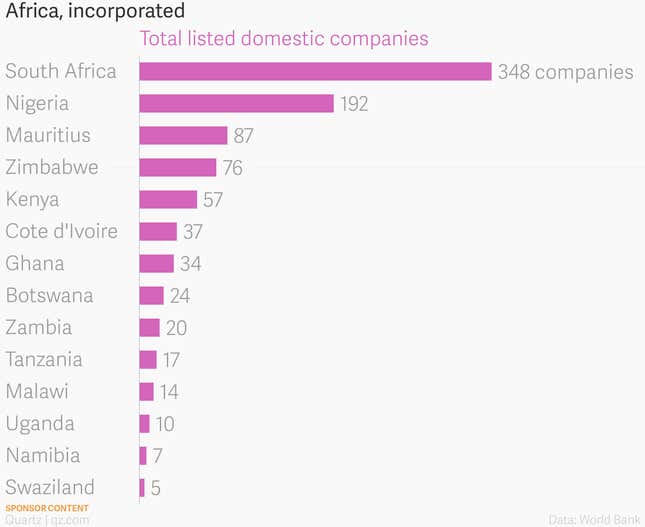 Ease of doing business
Economic performance south of the Sahara has long been closely tied to the price of commodities like oil, but that's starting to change in some nations: Investors are looking to sectors like technology, media, and telecommunications for longer-term capital projects. With FDI flowing into the region, governments are working to simplify the process of starting a business so that entrepreneurs can flourish. Though there's work ahead, the World Bank's "Doing Business" report revealed that in 2013-2014, the sub-Saharan region improved regulatory procedures more than any other region.
Technology hubs
Building on years of progress in urbanization, and economic growth, consumers in Africa's major cities have more expendable income, and the majority own mobile devices. With increased connectivity, some predict that Africa's growth in GDP due to the contribution of the internet will rise from 1.1% in 2013 to 6% by 2025. Recognizing that potential, the hope is that rising investments in technology parks, and other IT infrastructure will help to boost tech research, and incubate the kind of startups that will go on to become the next mPesa, a widely adopted mobile-based money transfer service. Technology hubs like Nairobi's iHub stand as examples for fast-growing tech parks in Côte d'Ivoire, Ghana, and Nigeria, where technology investments combine for about 80% of West African GDP.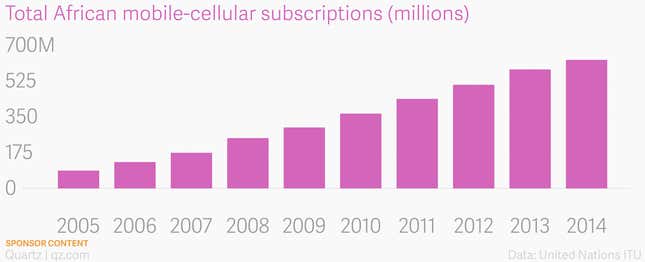 Demographic dividend
By 2050, Africa's population will double. And the right kind of demographics—roughly, having more working-age people than old or young—will help the region capitalize on its people, and continue to enjoy economic growth. The key will be to improve health conditions, and curb fertility rates, which are still high. With fewer dependent children, and a youthful society, sub-Saharan Africa will become the top source of new workers in the global labor force, and by 2035, the number of Africans beginning to work will surpass the rest of the world combined. If African economies can get this right, both the region, and the global economy will reap the rewards.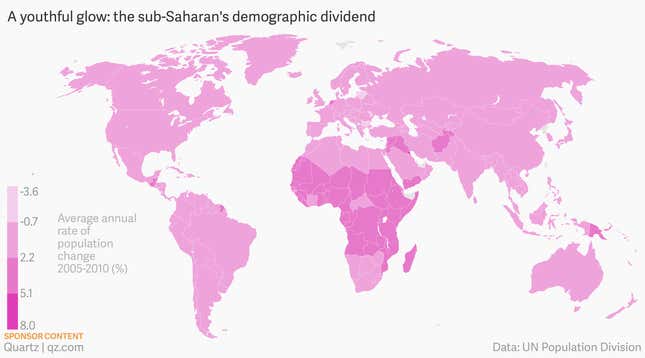 Working youth
The converse of Africa's potential demographic dividend is the challenge of unemployment. With roughly 10 to 12 million working-age youth entering the labor market every year, job prospects can be slim for young people. The hope is that a better-educated working force will mean greater potential for economic growth: more 20-24 year olds than ever are completing secondary education, and improving their technical, and vocation skills. And there are encouraging changes in entrepreneurial culture: In Ghana, budding technological development is providing opportunities for growth, particularly for women.
This article was produced on behalf of GE by the Quartz marketing team and not by the Quartz editorial staff.