Charter Communications is buying Time Warner Cable for $55.1 billion and Bright House Networks for $10.4 billion, in a major consolidation of the US cable industry. Here are the details:
If the deals are approved by regulators, they would combine the second- (TWC), fourth- (Charter), and tenth-largest (Bright House) cable companies in the US, with a combined 23 million customers.
But that's a big if, because when Comcast tried to buy Time Warner Cable, it was blocked by two government agencies that worried the merger would be bad for consumers. (That combined company would have had about 35 million customers.)
Don't forget that AT&T is also buying DirecTV, though that deal is also still pending regulatory review. They aren't cable companies, but compete in many of the same businesses.
To understand this latest transaction, you first need to forget about television. Charter, TWC, and Bright House may be best known for providing Americans with TV service, but that business has been declining for many years. Instead, think of them as internet providers with a declining side business in television.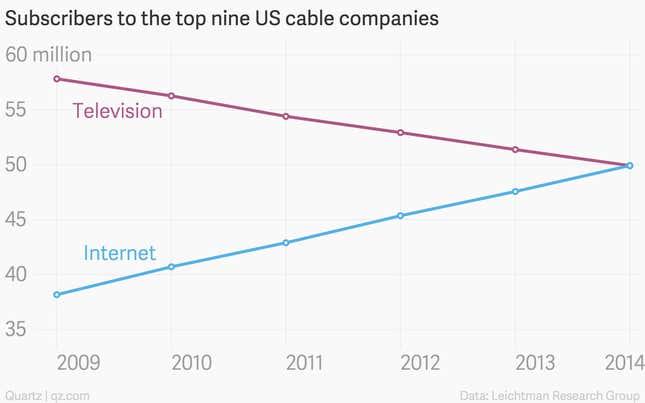 Cable companies still generate more revenue from television than internet service, but those lines are converging, too. In any event, broadband internet is a higher-margin business than cable TV, which requires hefty payments for programming licenses. Internet service providers are also less susceptible to competition.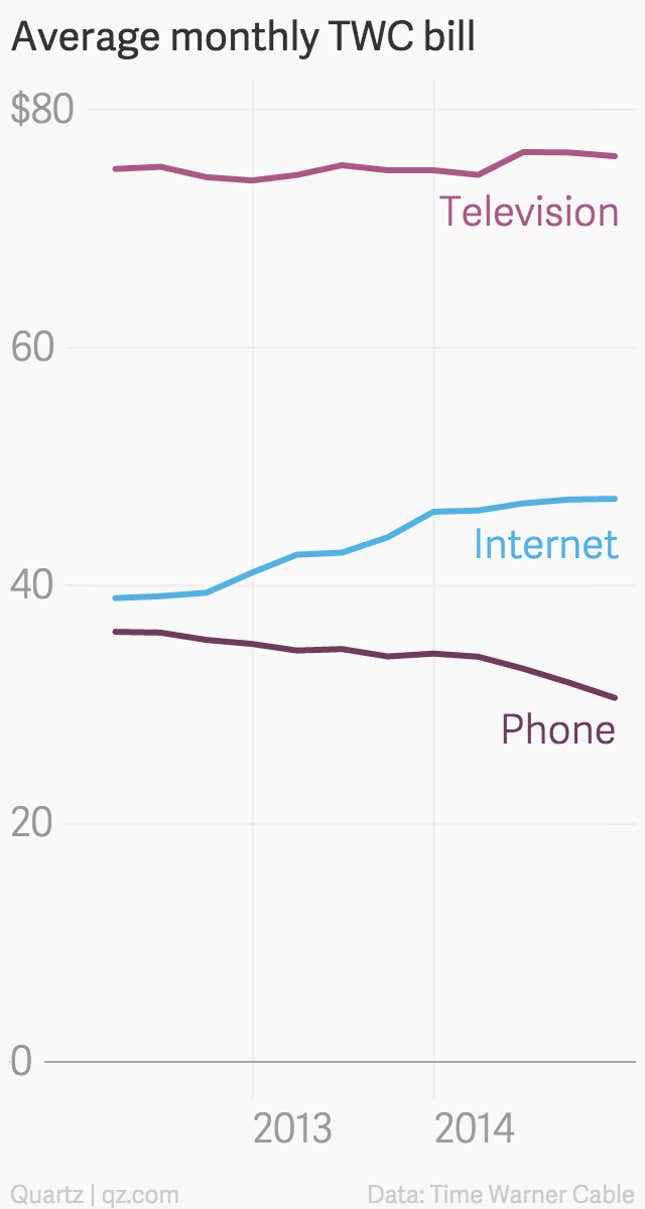 Take a look at the average bill for residential customers of Time Warner Cable, which was $105.96 at the end of 2014. While the price of television has held steady over several years, internet service is getting costlier, up 21% over the past two years. Broadband internet is clearly TWC's only potential source of future growth.
The same trends are happening at Charter, Bright House, and other cable companies. In the first quarter of this year, Charter lost 7,000 television customers but gained 125,000 internet customers, and its average residential monthly bill ticked up modestly to $112.25.
Once you understand that the consolidation of US cable companies is about internet service, then you need to look at some maps to see what parts of the country will be affected. TWC is attractive to a buyer because its areas of broadband internet service include the coveted markets of New York City and Los Angeles: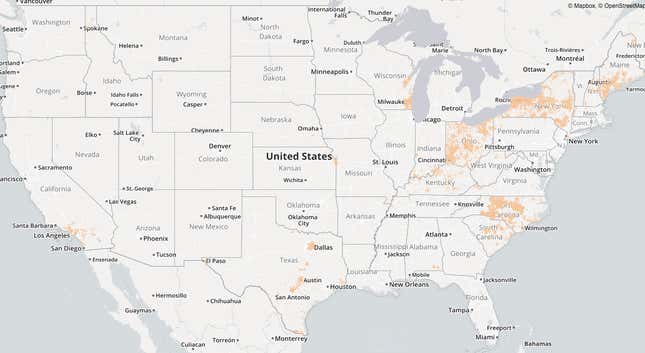 Charter is smaller than Time Warner Cable but covers complementary areas of the US, including some markets that are directly adjacent: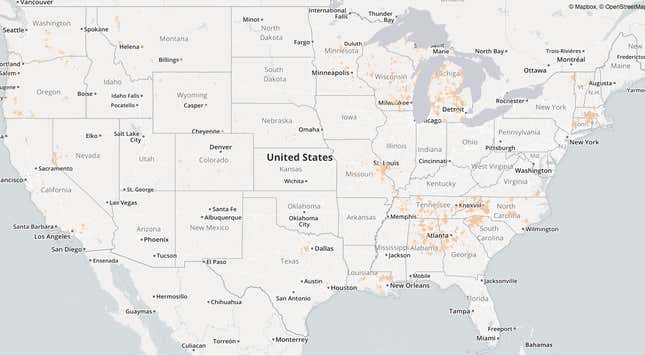 Bright House is much smaller than either Charter or Time Warner Cable, with just over 2 million customers, mostly in Florida: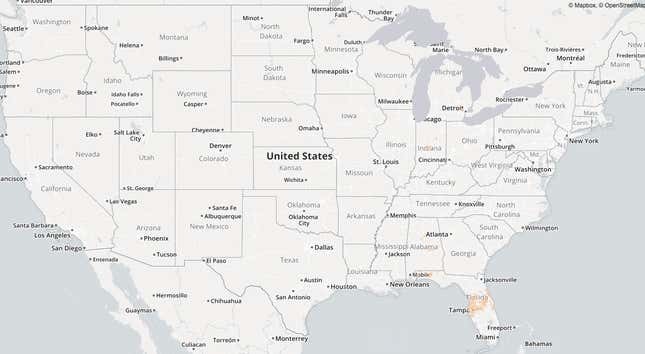 Combining the three companies will form an enormous internet service provider, behind only Comcast in size, with coverage across most of the eastern United States. The new firm could better compete with other forms of internet service, like connections over fiber lines (offered by Verizon and AT&T) and satellite signals (DirectTV and Dish).
Many of those competitors, along with technology companies like Sony and Apple, are exploring or have already starting offering new forms of television service over the internet. Don't be surprised if Charter-TWC-Bright House gets into that business, which won't necessarily be limited to the areas where they provide internet connections.
One last thing: Time Warner Cable is not Time Warner, which—believe it or not—is an entirely different media conglomerate that owns Warner Bros., HBO, etc. The two companies are confused all the time, which is not great for Time Warner because Time Warner Cable is one of the most hated brands in the US. It's really a big problem. If Time Warner Cable is renamed Charter as part of this consolidation, then the biggest winner of the whole deal might end up being Time Warner.