In 2000, United Nations member countries agreed to ambitious development targets that they hoped to reach by 2015. These are the Millennium Development Goals (MDG). Among them was to reduce the number of people suffering from undernourishment—enough to cut the global hunger rate in half.
Now 2015 is here, and it turns out the world is actually doing a pretty good job on that measure. The UN has released its annual report on hunger, which it defines as chronic undernourishment—the inability to acquire enough food for at least one year. Here's what it found.
The total number of undernourished people has fallen by more than 200 million since 1990.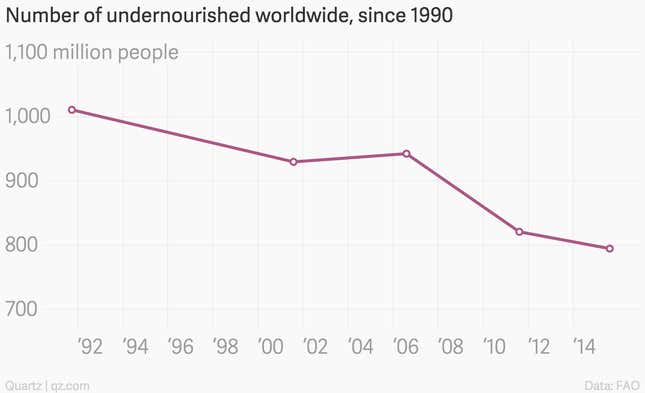 As a percentage of its total population, the developing world has cut undernourishment from 23.3% in 1990 to 12.9% today. It fell from 18.6% to 10.9% for the world population, just missing the mark of halving hunger.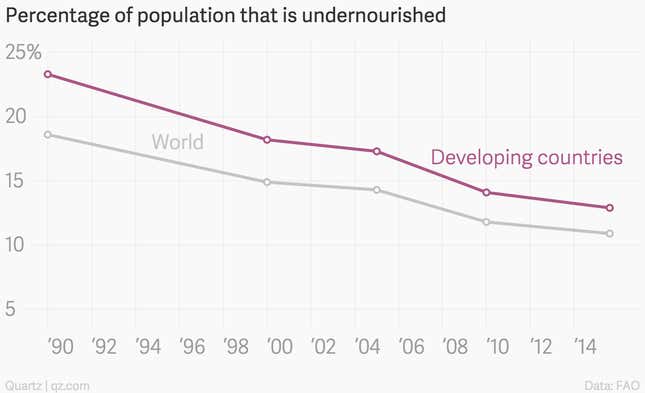 The most significant improvements over the past 25 years have been made in Asia, where the rate of undernourishment has fallen more than 11 percentage points since 1990.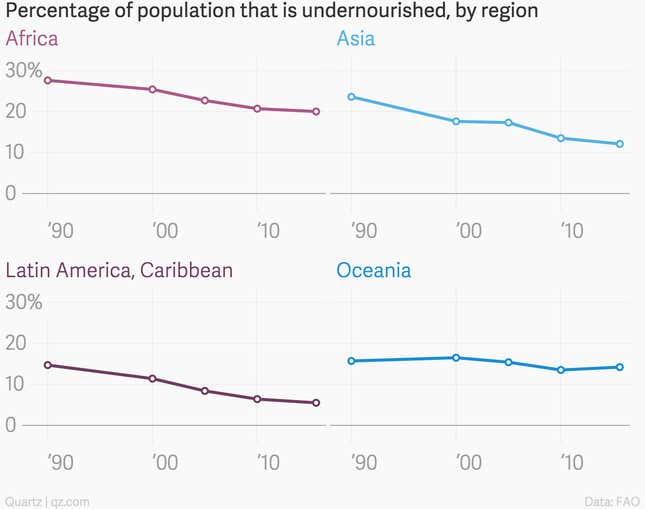 There were big improvements in East and Southeast Asia, while hunger has increased in South Asia and sub-Saharan Africa…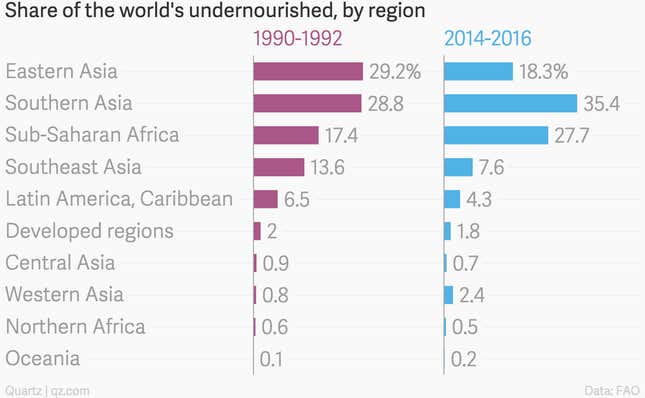 …and indeed, the world's most badly undernourished countries are primarily in sub-Saharan Africa.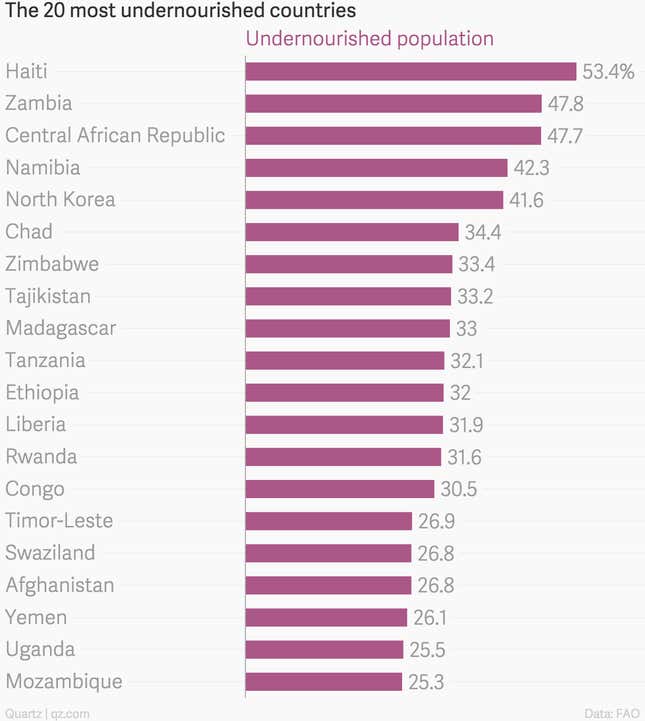 Still, since 1990 31 more countries have met the UN goal of cutting hunger in half or bringing it under 5% of their populations.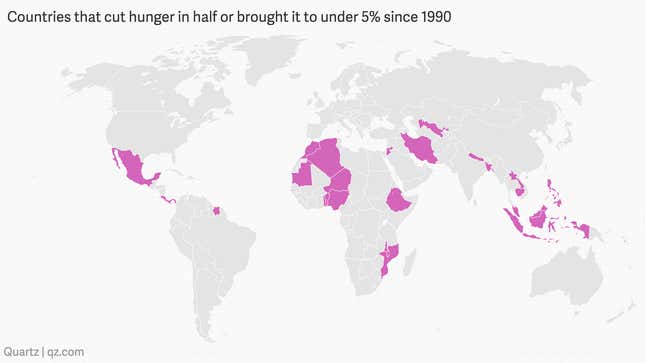 With nearly 800 million people still going hungry, there is a ways to go. But the data are reassuring.
"The near-achievement of the MDG hunger targets shows us that we can indeed eliminate the scourge of hunger in our lifetime," said José Graziano da Silva, director general of the UN's Food and Agriculture Organization, in a press release announcing the report.