This week, Lamborghini, renowned maker of sexy, incredibly low-slung sports cars for the super-wealthy, announced a new car that will become the third model in its product range: an SUV.
Lamborghini didn't disclose much more about the car, except that it will make about 3,000 of the things annually, "expanding its clientele significantly" to include Lamborghini sports car customers "who to date have driven SUV models from other brands," along with "families and customers new to the Lamborghini [brand]."
We have a pretty good idea of what the car will look like. It was first presented as the Lamborghini Urus at the Beijing Motor Show in 2012. (See image above.) As sportscar-SUV crossovers go, there are worse.
Lamborghini is hardly the only luxury auto-maker to indicate an interest in making big boxy vehicles. Jaguar Land Rover, not satisfied with the Land Rover part of its business, announced earlier this year that it will make a Jaguar SUV, called the Jaguar F-PACE.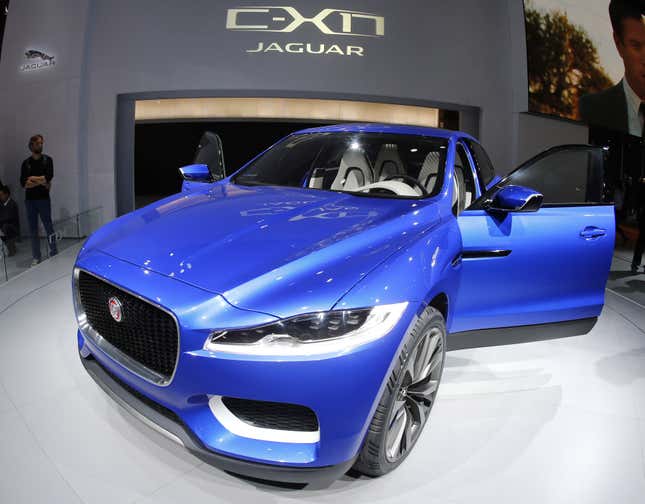 Rolls-Royce, purveyor of pumped-up sedans, is also getting into the act, though it has wisely refrained from releasing any images (yet). No such luck with Bentley, which also announced an SUV this year, called the "Bentayga".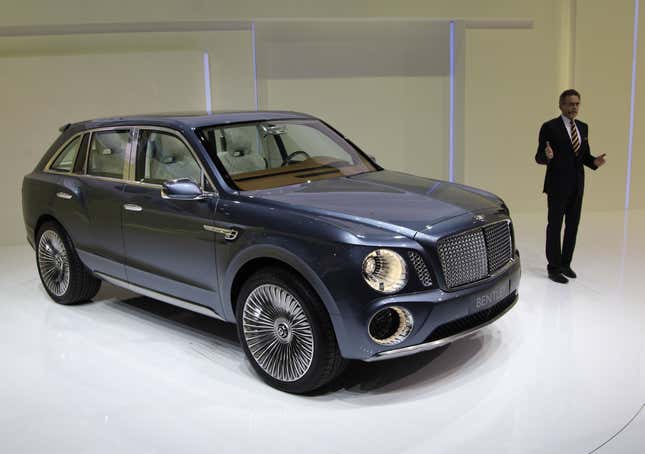 Maybach, a relatively obscure luxury automaker owned by Mercedes, is considering the idea of an SUV, too. All these brands hope to replicate the success of the Porsche Cayenne, a somewhat ungainly marriage between Porsche's sleek lines and an SUV's SUV-ness, that nonetheless grew to account for half of the company's profit by 2012.
As for Mercedes, which already has a long history of making SUVs and therefore can't jump in on this round, it's going to make a pickup truck for Europeans.