It's been almost a year since oil prices came crashing down, and since analysts started saying US consumers would use the savings to boost consumption. But the forecasters got way ahead of themselves.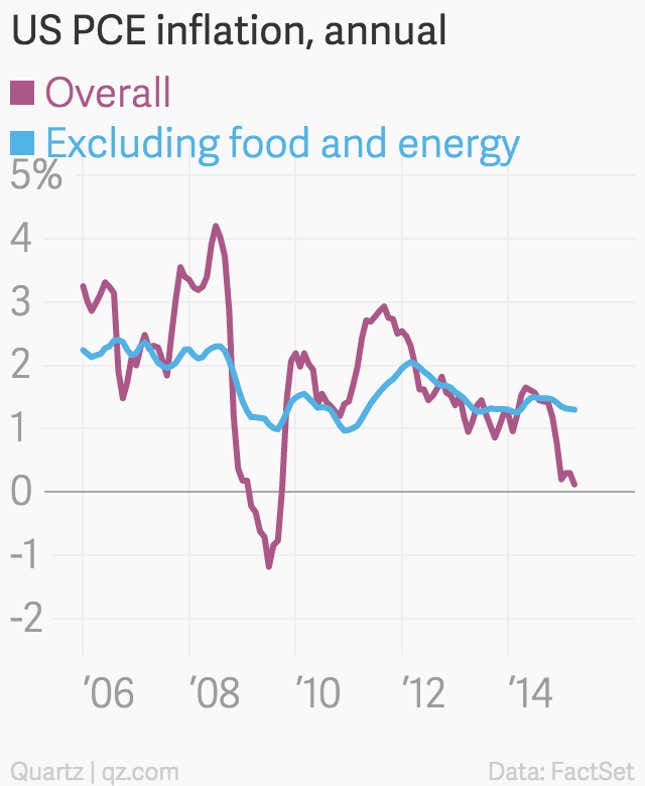 The Bureau of Economic Analysis dropped its April figures on personal consumption expenditures (PDF) Monday, and the numbers were pretty disappointing. Incomes jumped a healthy 0.4% from March, but the annual PCE inflation number continued to decline, now at 0.1%. Strip out food and energy, and it's at 1.3%.
PCE is the Federal Reserve's preferred inflation gauge, and low inflation puts less pressure on the central bank to raise interest rates, though Fed chair Janet Yellen says she expects this will happen at some point this year.
Meanwhile, there's not much of a mystery as to what consumers are doing with their savings at the pump. The April PCE index for gas prices is down nearly 31% on an annual basis, the seventh straight month of double-digit declines…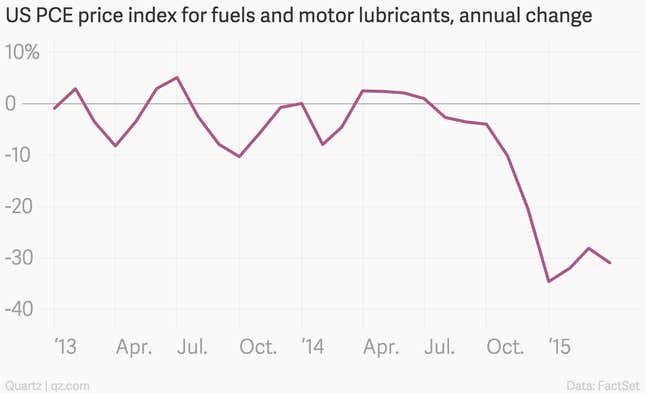 … while the savings rate, after falling with gas prices for a few months, suddenly shot up a few months ago and has stayed up since then.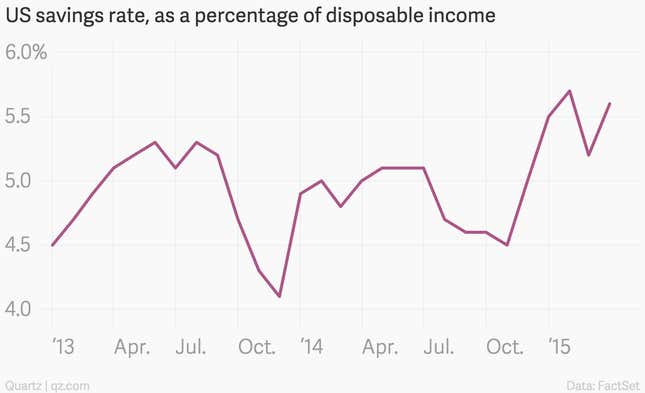 Wal-Mart complained about the phenomenon in its latest earnings call, noting that cheap gas wasn't boosting demand like analysts thought it would. As gas prices rise and the effect this has on inflation starts to fade, American shoppers might need something else to prod them into spending again.