Coca-Cola has unveiled its first PET bottle made entirely from plant materials at the Expo Milano, a food technology conference. Instead of fossil fuels and other non-renewable materials, plant bottle's technology converts sugarcane and waste from the sugar manufacturing process into the materials to make PET (polyethylene terephthalate) plastic bottles.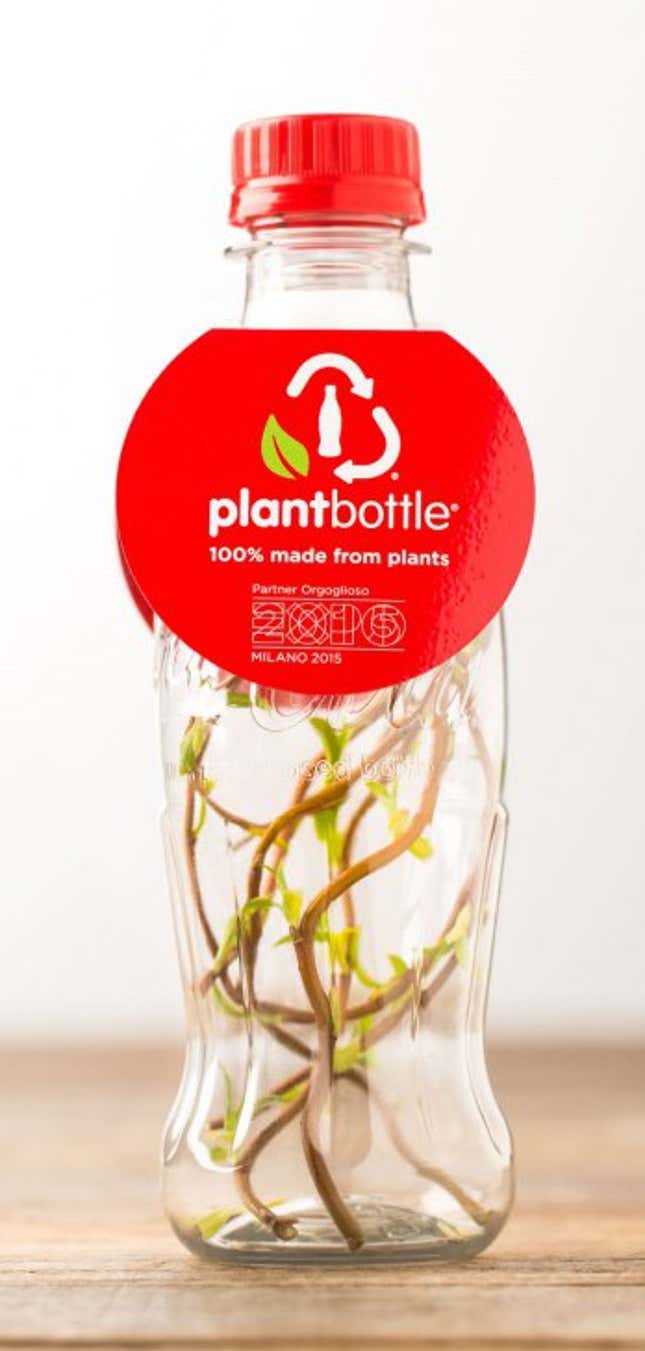 Other companies, including Coke's competitor Pepsi, have also released plant-based bottles, and some have questioned whether they are actually much better for the environment. The beer company Carlsberg is also developing a biodegradable cardboard "green fiber" bottle.
Coke, the world's largest beverage company, which sells 1.9 billion drink servings a day, has been experimenting with this packaging since 2009, but the prior version of the PlantBottle was only made from up to 30 percent plant-based materials.
Coca-Cola has already distributed more than 35 billion of the earlier iteration of the bottles in nearly 40 countries. Today, PlantBottle packaging accounts for 30 percent of the company's packaging volume in America and 7 percent globally, according to Coke.
Coke claims that the use of PlantBottle packaging has helped save the equivalent annual emissions of more than 360,000 metric tons of carbon dioxide—equivalent to the annual greenhouse gas emissions of 75,789 passenger vehicles, according to the US Environmental Protection Agency.