Carlsberg is developing the world's first fully biodegradable bottle for its beverages. The "Green Fiber Bottle" will be made from sustainably sourced wood fiber or paper pulp—think of the material used in egg cartons and protective packaging for electronics products—and will be much lighter than glass bottles, according to the company's Senior Packaging Innovation Manager, Håkon Langen. "It will be a new look and feel. It will be non-transparent, non-breakable and with a visible fiber structure," he told Quartz.
The Danish company is working with moulded packaging specialists ecoXpac, Innovation Fund Denmark, and the Technical University of Denmark to bring a product to market in the next three years.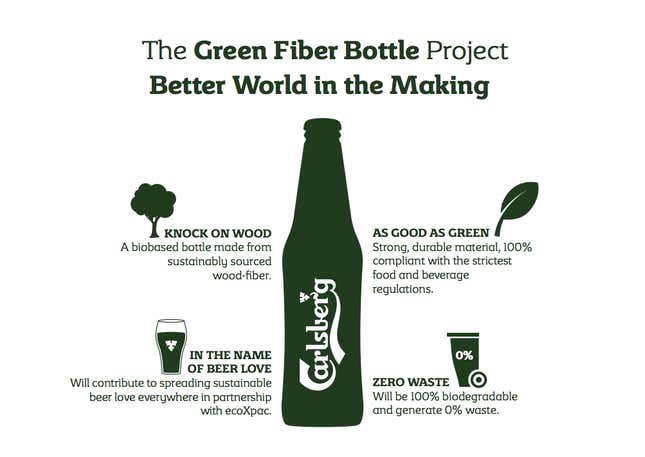 Carlsberg's bottles will be fully biobased and biodegradable, including the cap. Unlike a similar technology announced by the US company PaperBoy Wines last year that use a plastic bladder, Carlsberg's bottles will be produced in one piece and use an inner coating. The bottles can be recycled like cardboard or newspapers and will decompose naturally.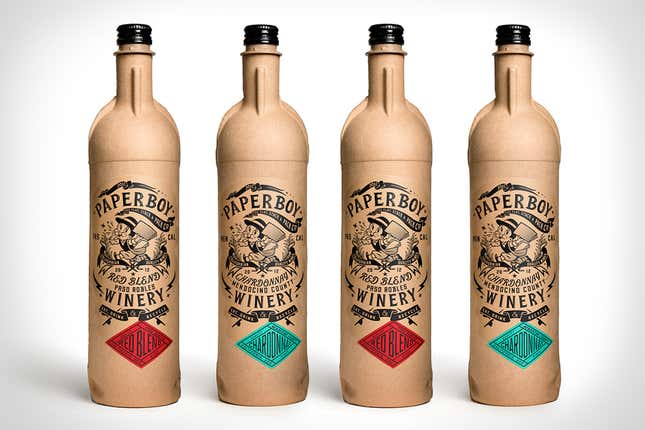 Carlsberg is also taking great pains to make sure that the taste will not be not affected. "We never compromise on beer quality," assures Langen. He also said the bottles are expected to stay colder for longer than aluminum cans.
The Carlsberg Group is one of the largest brewery groups in the world, owning 500 beer brands including its flagship brand, Kronenbourg, Elephant, Tuborg, and Baltika. In 2013, it sold a total of 36 billion bottles of beer in 150 markets worldwide. According to its latest annual report, packaging accounts for approximately 45% of the group's CO2 emissions.