Remember when Germany would never permit the European central bank to start up the printing presses?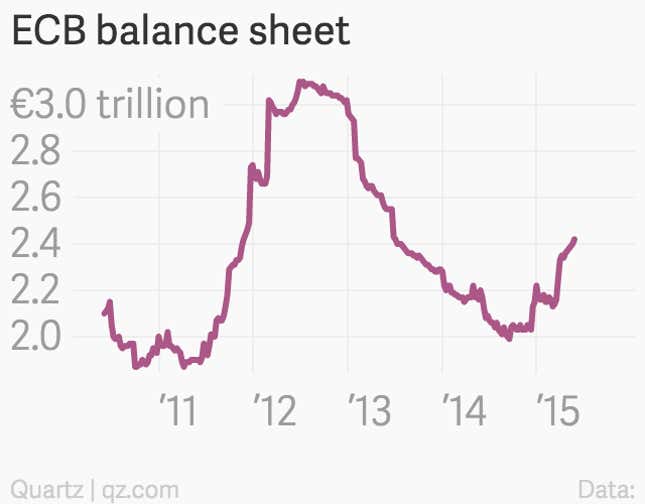 Well, those days are long gone. And the ECB's recent effort to undertake the kind of extraordinary monetary policies pioneered by the US Federal Reserve are bearing fruit. Within the euro zone, growth seems to be picking up a bit of steam in countries including France, Italy and Spain.
But it's not just the heavily indebted Southern European countries who are getting something out of the ECB's efforts.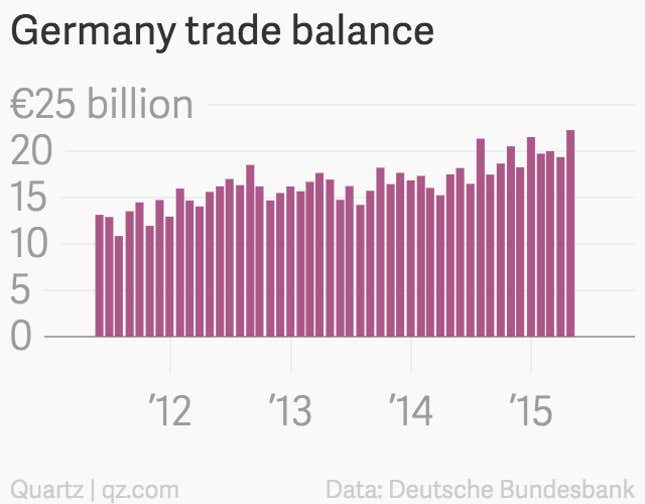 Mario Draghi's central bank has succeeded in weakening the euro quite a bit. And that devaluation is giving a lift to Germany's important export engine. Just look at the April export numbers, which showed Germany's trade surplus hitting €22.3 billion, the highest level on records going back to 1991, according to the Wall Street Journal.
The surge in exports was driven by deliveries to countries outside the eurozone. They rose 11.8% year-on-year, an indication that the weak euro is giving its exporters something of an advantage.
Of course, Europe's problems are far from completely solved. Complicated negotiations remain as Greece continues to need substantial support to avoid a potentially destabilizing exit from the currency bloc.
But ECB efforts to use monetary policy to help deliver growth amid the ongoing uncertainty are clearly not a bad thing for Germany.
And that's especially interesting in light of recent reports—quickly officially denied—of an emerging rift between German Chancellor Angela Merkel and finance minister Wolfgang Schäuble, who is seem as something of a hardliner on Greece.