Even city-slicking Londoners can't resist the call of the wild.
On a recent sunless, windswept Wednesday, pre-work swimmers were submerging themselves in the cold waters of a newly-opened pond near London's Kings Cross station—all whilst surrounded by the construction of a huge city-center regeneration project.
The pond itself goes beyond the conventional swimming pool, with sections for swimming, filtration, and plants. It may sound a bit strange to be swimming among plants, but it's tamer than the swims in lakes, rivers and seas that British people are—in ever greater numbers—seeking out.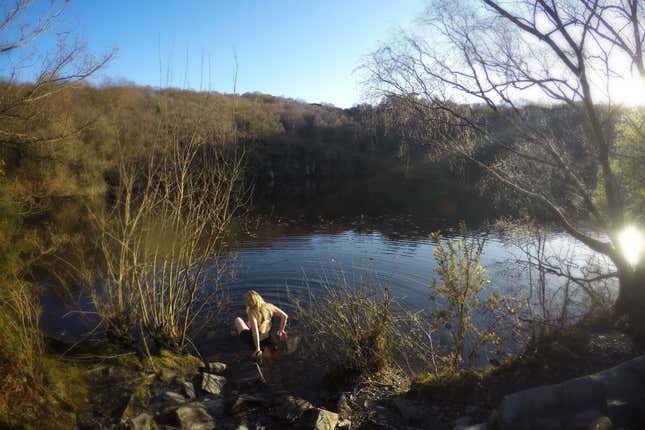 So what makes a wild swimmer, and how can you join this chilly but passionate throng in the quest for a connection to nature, inner peace, and some remarkably beautiful views?
Why wild swim?
"You feel fantastic, you kind of get this addiction and rush, because you're body's getting all these endorphins," says Calum Hudson, 25, who, with his two brothers Jack and Robbie, has undertaken to swim the entire 90-mile length of the River Eden in Cumbria, northern England, this summer.
Hudson, who comes from the Lake District and has been swimming outdoors since long before he "knew it was a thing," took on the Eden idea as an athletic challenge, but he's also enthusiastic about the health benefits. "Darwin used to do it when he was suffering from mind blanks," he says. In the course of their training, he says the brothers met an 80-year-old Faroese woman who swims in the sea every day of the year, and swears by the health-giving properties of the icy ooze. As an urban-dweller in hectic London, Hudson says swimming outdoors provides him important moments of calm.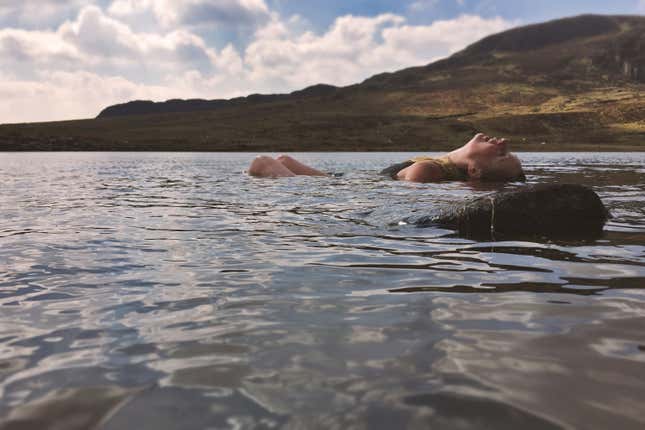 It's worth noting that swimming in very cold water, which can stimulate or slow the heart, can have extreme effects on the body. Mike Tipton, professor of human and applied physiology at the University of Portsmouth, told the BBC recently that cold water swimmers should "habituate to the cold shock response" by entering the water slowly, and not stay in for more than about 20 minutes to avoid becoming hypothermic.
How to wild swim
"When we started the general perception of wild swimming was that it was cold dirty, dangerous, and possibly illegal," says Kate Rew, who nearly a decade ago founded the UK's Open Swimming Society, which orgnizes group swims and provides information for dippers. She says that perception has changed completely. The OSS now has 25,000 members, a "huge community that's grown in this country that's quite different to the rest of Europe," Rew explains. She chalks up the increase in wild swimming's popularity to the growing interest in extreme sports like surfing and mountaineering.
The unique draw of wild swimming, explains Rew, is the shared sense that performing the exercise in a beautiful setting is as exhilarating as it is peaceful. Swimming has "unique transporting powers," Rew says.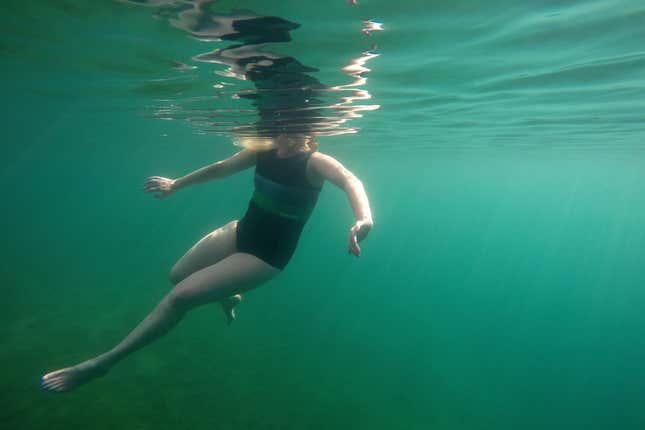 But safety is crucial.
The Hudson brothers' training involves twice-daily swims, weekly ice baths, and cold showers. Calum says he hasn't had a hot shower since six months ago, on New Years' Eve. Not all wild swimmers have to go so far, but the OSS has a comprehensive set of guidelines that's worth reading for any wild swimmer. Key points to note include:
Know how to protect yourself against getting too cold.
Swim with other people.
Learn to swim well, and know your limits.
Consider using wetsuits, buoyancy aids, bright clothing, and even a boat for support on long swims.
Swim sober.
Where to go
To help people in the UK to find places to wild swim, the OSS has created an open-source map for sharing swimming spots across the country, replete with advice on how to check that a body of water is safe, clean, and legal for swimming.
Whether it's a Scottish loch, a Great Lake, or a Norwegian fjord, all provide the magical conditions that wild swimmers seek: weightlessness; shocking cold that turns to tingling heat; sparkling water at eye-level; and the eventual relief of getting out to have a cup of tea.