When it comes time to present her collections, fashion designer Stella McCartney creates beautiful, fun, living tableaus: Photo-ready cocktail parties peppered with models and her famous friends wearing her clothes, participating in activities such as ping-pong and painting.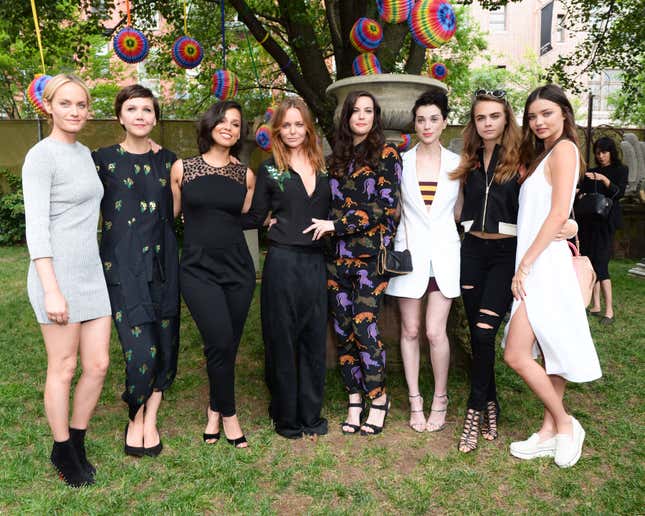 This week's show of her resort 2016 collection in New York was no different, save for a couple of unanticipated guests at the garden party: Fidel Castro and Che Guevara—or at least, their unmistakeable doppelgängers, dressed in sixties-style fatigues, smoking cigars and playing dominoes.
Though naturally some would find such a tongue-in-cheek treatment of a military dictator to be distasteful, the pro-Cuba statement appeared to be more aesthetic than political—as one would expect at a fashion show.
"Castro" and "Guevara" were joined by stilt-walkers, salsa dancers, and a tropical-tinged collection of open-backed juicy fruit-colored gowns, booming florals, and long ruffled skirts with peek-a-boo eyelet panels. (McCartney's signature suiting separates also made appearances, along with some lovely rib-knits.)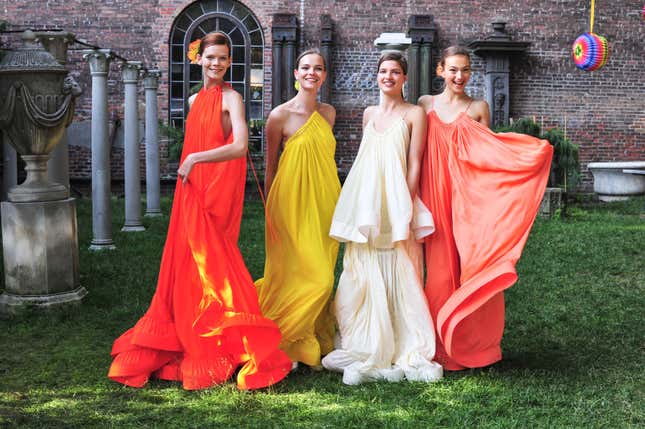 Now that the US has re-established diplomatic relations with Cuba, American tourism to the island nation is booming, and it seems a natural theme for a resort collection; the season is traditionally timed to land in stores for winter getaways.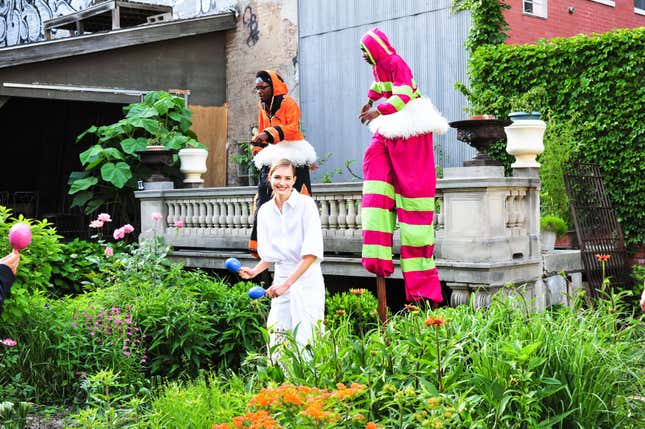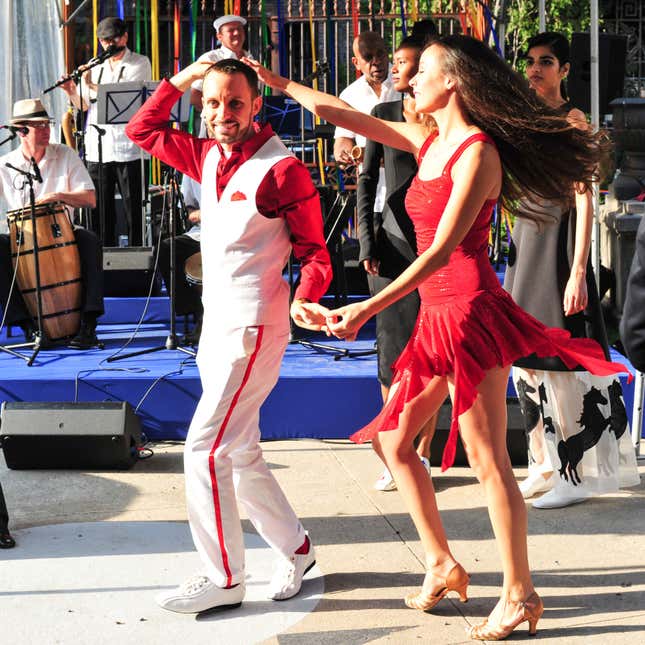 McCartney isn't the only one feeling Cuba. Proenza Schouler designers Jack McCollough and Lazaro Hernandez credited a March trip to Havana for inspiring this season's collection: an assortment of loosely woven raw-edged ruffled tweeds and shoulder-baring dresses, punctuated with a graphic palm print.
Sun-kissed shots of Cuba's architecture, streets, beaches, and residents are increasingly flooding my Instagram feed. Here, a few more to tide us over until getaway time.