Already complained about the weather today? If you're too hot or too cold, you've got lots of company around the world:
Australia's heat wave
The country is struggling with bush fires and record heat with temperatures soaring off the charts. Today, Western Australia is facing a category 3 tropical cyclone, named Narelle, while another large dust storm already whipped up a wall of dust and water on Australia's northwest coast. There was no immediate risk, but people were asked to prepare for more severe weather.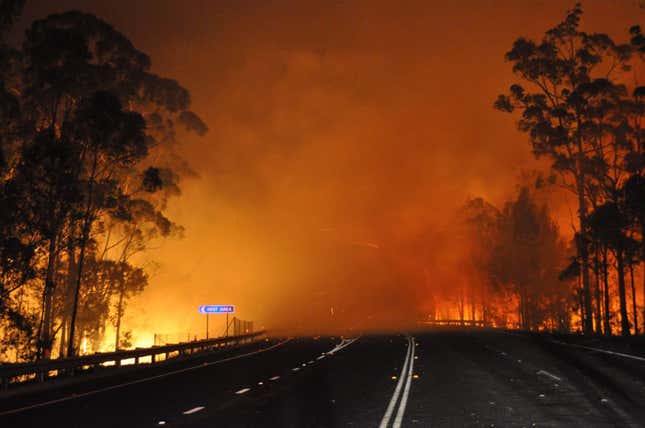 Drought in the Midwest
On Wednesday, the US Agriculture Department designated 597 countries in 14 states as natural disaster areas after they experienced drought and heat for eight consecutive weeks. Farmers in the designated areas are now eligible for low-interest loans.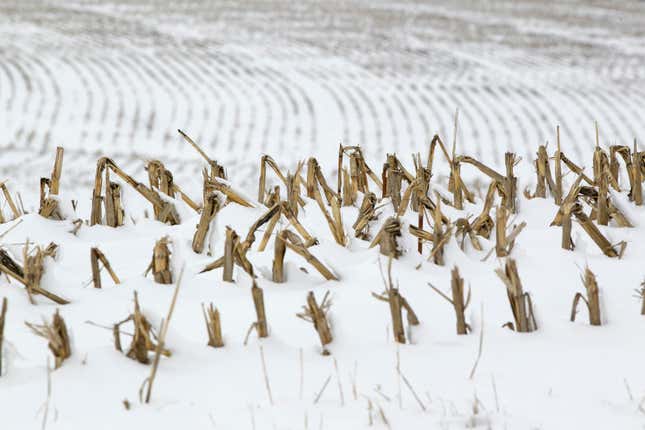 Freezing winter in China
China is going through its coldest winter in three decades. Many airports, trains and highways have been closed while the national temperature average has hovered at 25 degrees Fahrenheit since the end of November—the lowest average temperature in 28 years.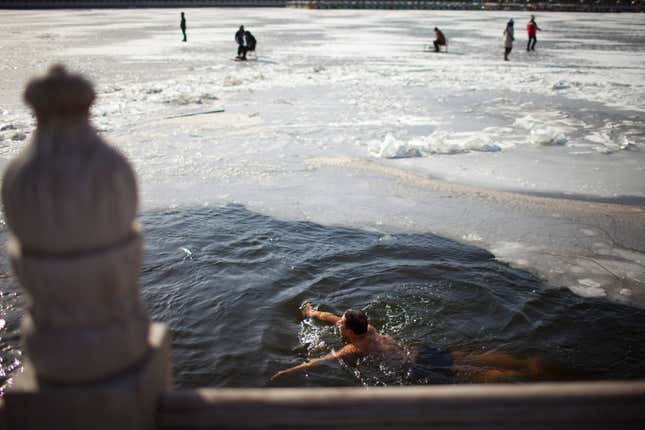 India is shivering, too
Last week, Dehli recorded 1.9 degrees Celcius (about 35 degrees Fahrenheit),  the lowest in 44 years. The Indian Red Cross Society has started distributing blankets in the country's north. More than 100 people have died from the cold so far. Schools have been closed since Sunday.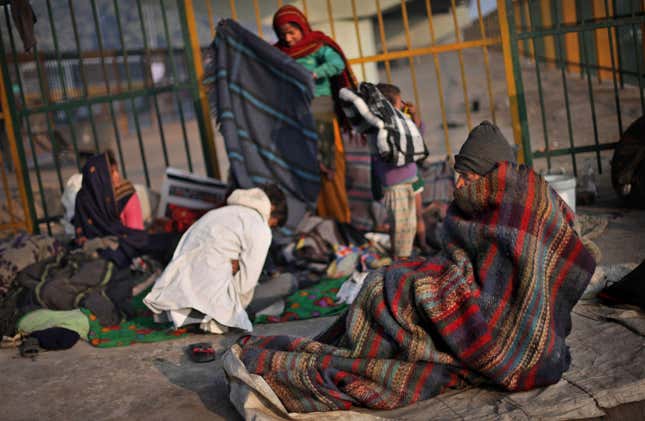 Snow in the Middle East
A large storm system has brought heavy rain and snow to countries in the Middle East. Schools and government offices were closed.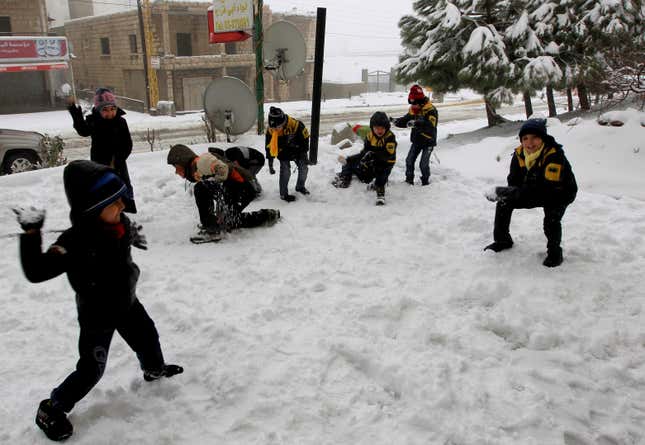 A Snowman for Jerusalem
Israel's President Shimon Peres seemed to enjoy the snow falling in Jerusalem today. "Jerusalem is beautiful in any color but is very special in white,"  said a description of a Facebook photo, showing Peres and a snowman. "This is Jerusalem of Snow; the beautiful white snow unites the city in heart and soul."