The horse race to succeed Twitter's CEO Dick Costolo, who will step down July 1, is in full swing.
Today attention seems to be centering on former Goldman Sachs banker Anthony Noto, who was named as Twitter's chief financial officer last summer.
Noto is still seen as being something of a longshot behind other internal candidates such as Adam Bain, Twitter's president of revenue and partnerships, and Jack Dorsey, a twitter co-founder tapped to be the company's interim-CEO starting in July. The Wall Street Journal cites a person familiar with Noto's thinking about the job, writing that he isn't "gunning" for it. But at the same time one of Twitter's largest shareholders has come out against Dorsey returning to the top job at Twitter permanently.
At any rate, Twitter needs to grow its audience and become profitable to remain an independent company. It posted a $162 million loss in the first quarter. (Google, which has struggled to figure out its social strategy, and has a large but primitive news product, is always seen as a potential buyer.)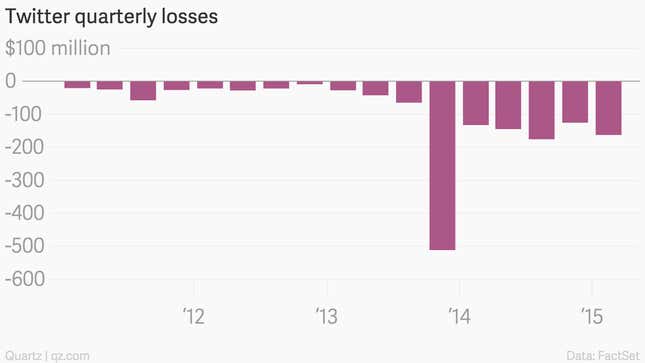 Whether Noto continues as CFO or receives an unlikely promotion to CEO, he'll likely play an integral role in keeping Twitter flying under its own power.