Lewis. Damian Lewis. The former Homeland leading man and current Wolf Hall star is the new frontrunner to replace Daniel Craig as everyone's favorite secret agent James Bond—at least if you trust the oddsmakers.
According to the Hollywood Reporter, Lewis' odds to succeed Craig at British bookmaker William Hill jumped from 25/1 to 3/1 (now at 6/4) without explanation, leading many to believe those who are suddenly betting on him know something that everyone else doesn't.
Bond is an important cultural institution in the United Kingdom, and his casting has been a point of contention there ever since Sean Connery first nabbed the role in 1962. As David Sims writes in The Atlantic, "Brits are so touchy about who plays Bond that serious complaints arose about Daniel Craig's casting because of his hair color"—strawberry-blonde (Bond normally has dark hair).
Lewis, oddly enough, is a redhead.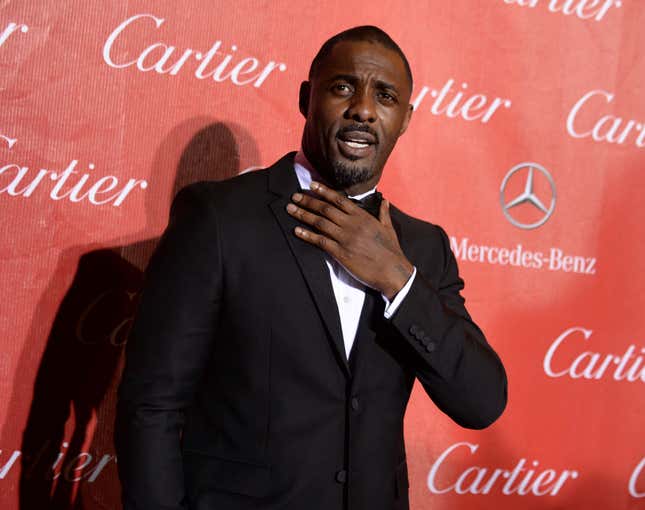 Idris Elba, known best as the urbane, business-savvy drug runner Stringer Bell in HBO's The Wire, had the best odds before Lewis climbed to the top, despite there being little evidence that he was actually in the running. Elba would be the first black actor to play Bond—something that, in the eyes of most modern fans, would be a good thing, but was nonetheless protested by a few infantile Bond diehards who refused to accept the character could be anything but white.
For what it's worth, Elba had one major supporter—former Sony Pictures head Amy Pascal, who, in one of her leaked emails, argued Elba should be the next Bond (Sony owns distribution rights for the Bond franchise, though that could change soon).
The full list is comprised of pretty much every famous white actor with a British accent, within an acceptable age range for Bond. Tom Hardy, who played the villain Bane in The Dark Knight Rises, and was most recently the titular character in Mad Max: Fury Road, is narrowly behind Elba for third. Henry Cavill, the new Superman, is fourth:
Damian Lewis (6/4)
Idris Elba (5/2)
Tom Hardy (4/1)
Henry Cavill (5/1)
Michael Fassbender (7/1)
Orlando Bloom (12/1)
Andrew Lincoln (14/1)
Dan Stevens (14/1)
Richard Armitage (14/1)
Daniel Day-Lewis (20/1)
You can see the list in its entirety, which also includes names like Christian Bale (33/1), Benedict Cumberbatch (50/1), and, for some reason, David Beckham (200/1), here. (Not accessible in the US without a proxy.)
Craig is under contract for one more Bond film after the upcoming Spectre, so whoever his replacement is, he won't appear in a film until 2019 at the earliest.