Google's wearable devices haven't really taken off. Google Glass was clunky, and its current status is uncertain. Android Wear watches have not exactly been selling like hot cakes. But the company has also been working on a smart contact lens in its Google X research lab that potentially wouldn't suffer from previous wearable tech's awkwardness problem—and Google might soon be bringing it to a wider audience.
In a patent application published today, Google showed off potential designs for how it could package a smart contact lens. The lens the company announced it's working on in 2014—which looks a lot like the one in this application's drawings—would be able to measure a wearer's glucose levels by analyzing their tears. This could potentially remove the need for diabetics to prick their fingers and draw blood to check their blood-sugar levels.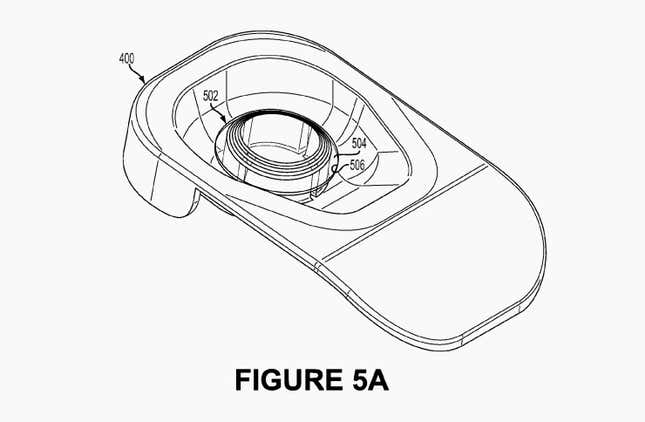 Google has previously said it is speaking to the US Food and Drug Administration about potentially testing its lens, and that general availability of the contact lens is most likely at least five years away. But for a project that is supposedly in the research phase, it seems an interesting step to apply for a patent on how to package the product for consumers.
Asked whether the company was preparing to make its contact lens more generally available, a representative for Google told Quartz that product releases can't be inferred from patent applications. The company, however, has so far been awarded 44 patents involving contact lenses, and has another 53 patents that it has applied for, which seems to suggest that something may well be in the works. At the very least, it's worth keeping an eye on.