Chinese entrepreneurs are obsessed with Steve Jobs. They adopt his austere wardrobe and dramatic presentation style. They think about him: Walter Isaacson's biography of the Apple founder was an instant best-seller in China, and when he died, the country fretted over whether it would be able to produce its own version of Jobs.
But there is a fine line between reverence and idolatry.
A Shanghai company has created a creepily accurate golden bust (link in Chinese) of Jobs to greet employees signing in for work. Chinese reports said the company hopes the bust "inspires in employees Jobs's insistence on finding the best way to do something." The bust shows a stoic Jobs—not the upbeat guy from iPhone unveilings—who appears disappointed and demanding.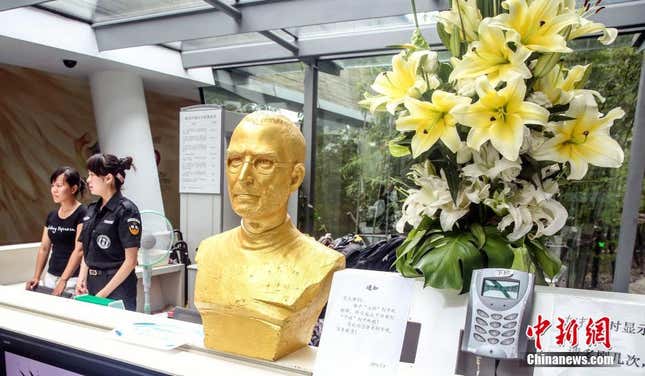 Wouldn't you be inspired starting the day like this?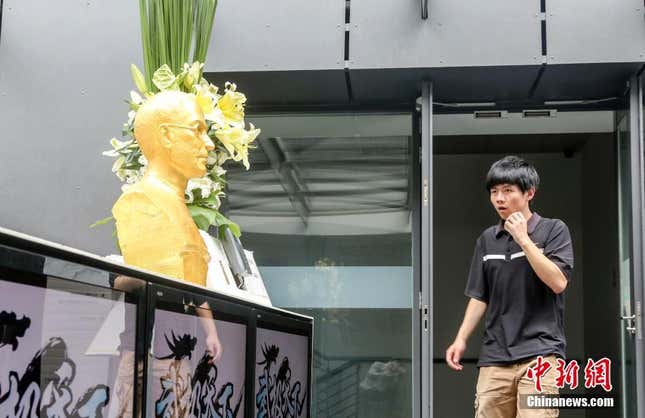 Or this?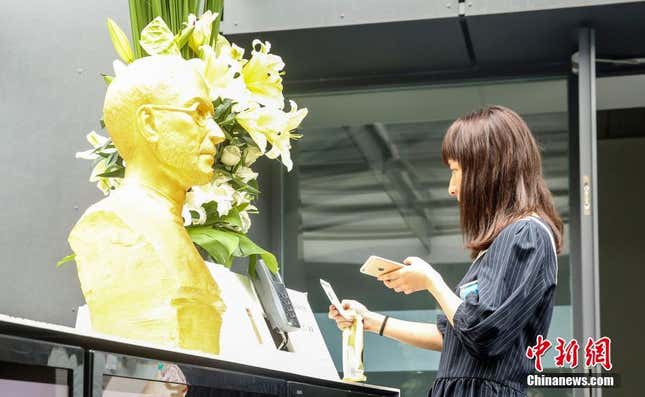 Or how about?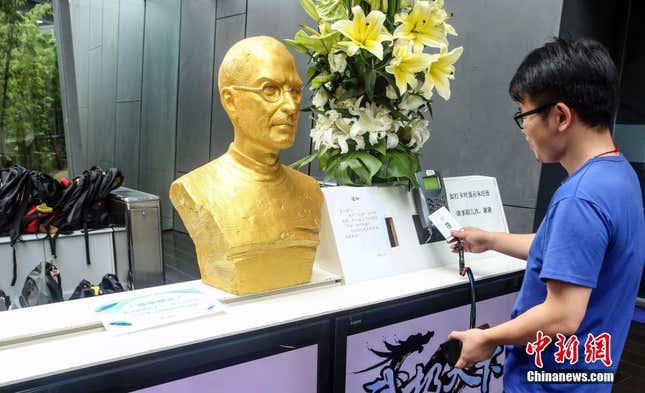 Media outlets in China reporting on the Jobs statue did not mention the name of the Shanghai company, but the images show the logo of mobile game maker Wujitianxia (here's its Weibo account, link in Chinese).