Some seriously important trends are afoot in the financial markets, including indications that the fear that has gripped global markets around the world in recent years is starting to dissipate. Here are four charts showing what we're talking about.
Global investors are dumping their holdings of Swiss francs. Over the last few years, the Swiss franc and Swiss government debt were darlings of the safety-focused global investing class. That seems to be changing—fast. Case in point: The euro is surging against the franc as European investors relax about the future of the monetary bloc.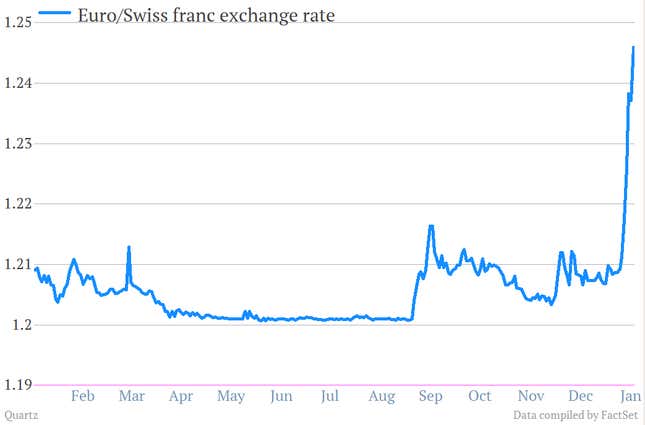 Investors are also dumping the safest kind of euro-denominated investments, short-term German government bonds. That's sent the yields on those bonds, which move in the opposite direction of prices, skyward. Granted, they're still really low by historical standards, at 0.20%. But the increase has been a notable change of direction.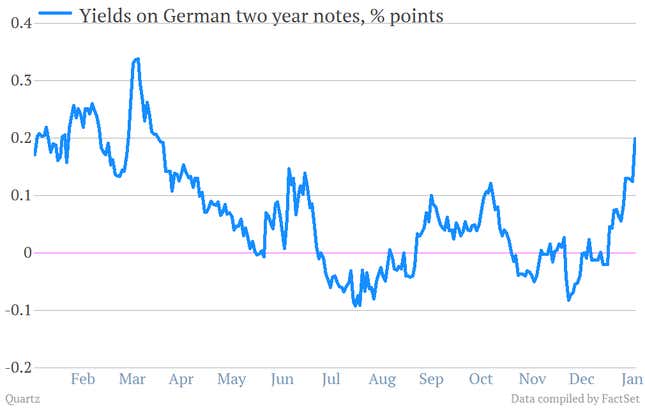 Investors are taking the cash they're pulling out of safe havens and plowing it into stuff they were running scared from up until very recently. Check out the yield on Spanish government bonds, which are falling sharply as investors rush back in. That has lowered the country's borrowing costs, making its debt load easier to carry and its banking system healthier. The sentiment has changed so much that Barclays analysts now no longer think that Spain will have to ask for a bailout, which a few months ago was considered inevitable.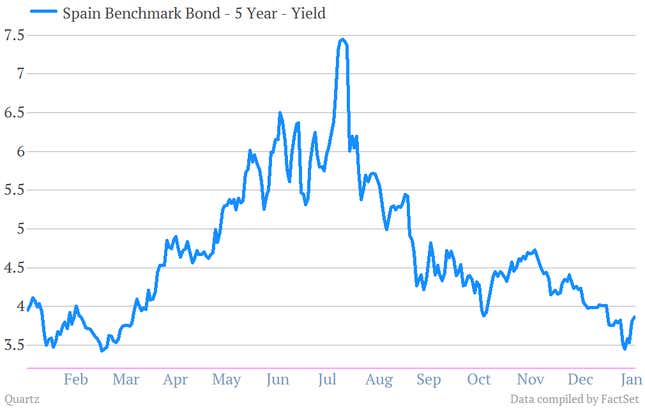 Meanwhile, in the US, the CBOE Volatility Index, better known as the VIX, fell to its lowest level since July 2007 during the trading day. The VIX is known as a kind of fear index that gauges sentiment in the US stock market. If that's right, investors are the least fearful they have been in years.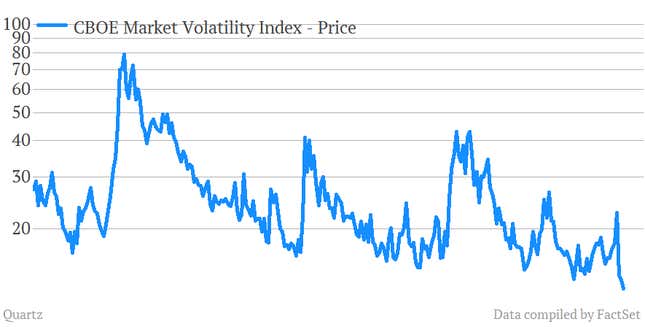 Of course,this raises some interesting questions about when the world's top safety destination, US government debt, might feel the impact of the flight-from-safety trend. US interest rates have been holding steady for the time being, no doubt thanks to the strong hand of the Fed. But who knows, maybe the next move is higher.