China has always said that it would meet a declaration of independence from Taiwan with a military invasion of the island, which it considers a rogue province. That promise started to look a bit more real recently, with an official video of a People's Liberation Army exercise, showing a raid on a building that looks strikingly like the Presidential Office Building in Taipei.
The video—which aired July 5 on CCTV, China's state-run news broadcaster—shows tanks firing and guns blazing in the PLA's annual Stride-Zhurihe live-fire exercise held in Inner Mongolia.
Stills from the CCTV video show that the similarities with the presidential office (above) are hard to miss: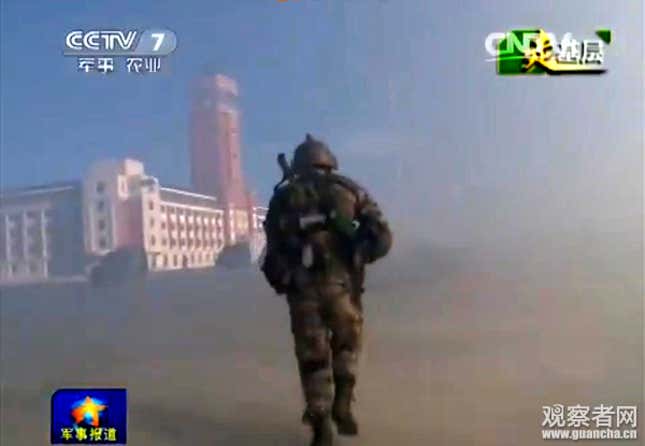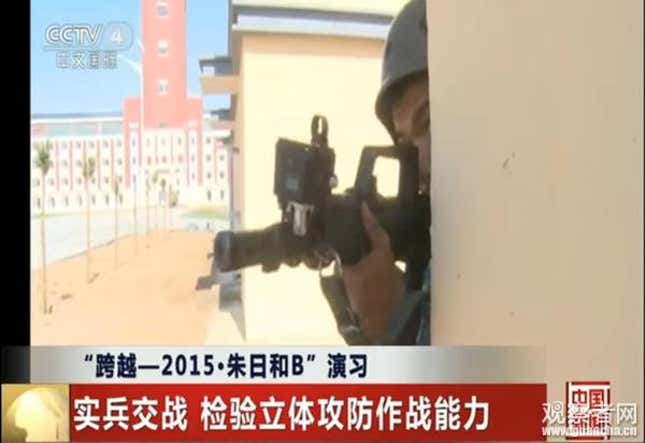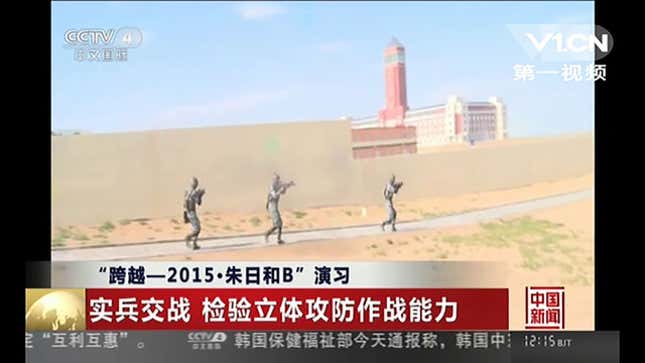 Here is the full video:
Needless to say, the video did not go over well in Taiwan, where it has been widely reported on. According to Taiwan's Central News Agency, a defense ministry spokesman, Lou Shou-he, said that simulating such an attack is "unacceptable to the Taiwanese people and the international community."
The video is full of political symbolism. For one thing, Taiwan is getting set for a presidential election in early 2016, and it is very likely that the pro-China Kuomintang will cede control to the more independence-minded Democratic Progressive Party. For that reason, some suggest that the simulated attack is China's way of reminding Taiwan that it will make good on its promise of invading if Taiwan declares independence.
The building itself also has a political history. It was built by Japanese colonial rulers in the late 19th century, a reminder to the Chinese Communist Party that it has not always been in control of Taiwan. And it has since become a symbol of Taiwan's open government, as home to its democratically elected president.
The featured image for this post is from Wikimedia under a CC-BY-SA-3.0 license.