On more than one occasion in the past few weeks, cars approaching the French port of Calais have been greeted with massive tire fires manned by shouting dockworkers.
The latest incident only disrupted traffic for drivers taking the cross-channel train between Calais and Folkestone; Eurostar passenger services between London and Paris were unaffected. That wasn't the case a few weeks ago, when even bigger, angrier protests spilled onto the train tracks as well, bringing all cross-channel traffic to a complete halt.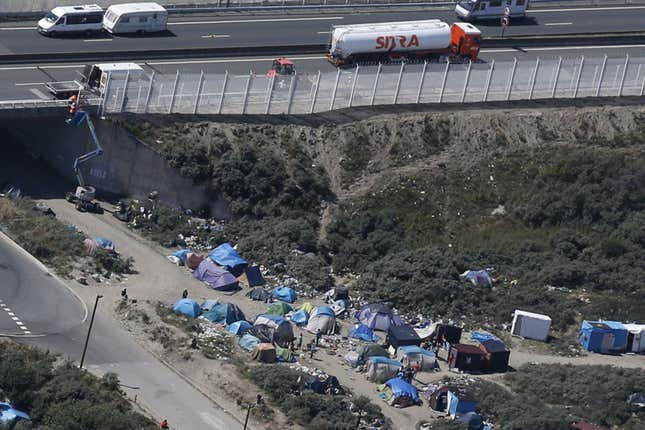 The disruptions by disgruntled workers have been compounded by desperate migrants, who are massed near the port and seize on every opportunity to sneak onto idle trucks in hopes of crossing over to the UK illegally. Eurotunnel, the company that operates the crossing, says "pressure from migrants in Calais" forced it to spend €13 million ($14.2 million) on security in the first half of this year, the same amount as during the whole of last year (pdf). It is trying to recoup some of the costs from the British and French governments, with mixed results.
The source of the industrial unrest has nothing to do with the tunnel, as it happens. Eurotunnel's sale of its ferry business enraged sailors and dockworkers on the French side, who are behind the strikes designed to disrupt all manner of channel crossings for maximum effect.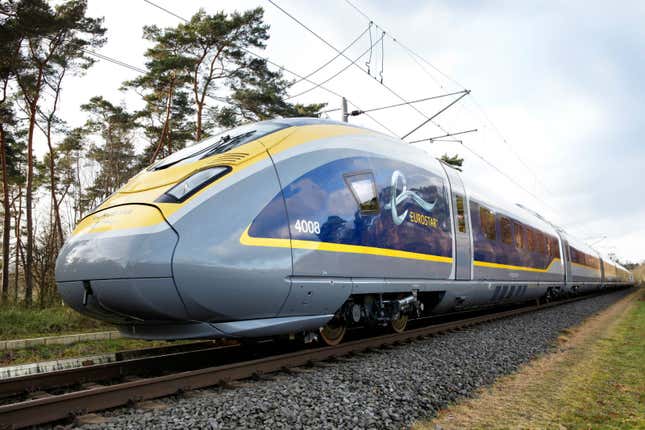 The dysfunction at the Channel operator stands in stark contrast to a roaring trade at Eurostar, the flagship service that makes use of the undersea tunnel. Eurostar recently set a new record for quarterly passenger traffic—in the three months to June, before the spate of strikes began in earnest—buoyed by the strengthening UK economy. The company is introducing a fleet of bigger, faster trains later this year to meet demand.
It's a good thing that the new trains feature free Wi-Fi, expanded buffet cars, and plush, Italian-designed interiors. Unless things above ground at the tunnel are sorted out soon, the risk of unscheduled delays will remain high.