It's a step toward transparency for a company shrouded in mystery: Earlier this month, Apple submitted proposals to the city of Cupertino, California, to build a visitors' center at its new headquarters.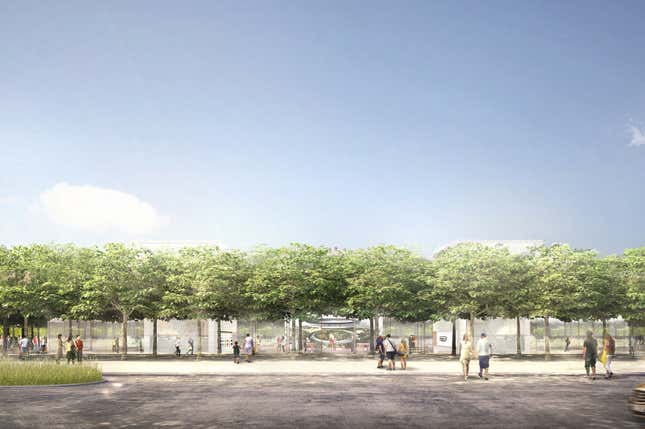 The notoriously secretive Apple draws visitors to the doors of its current campus hoping to dork hard. At its new Campus 2 "spaceship" site, set to be completed in 2016, visitors will be greeted with more than a t-shirt store and closed office doors.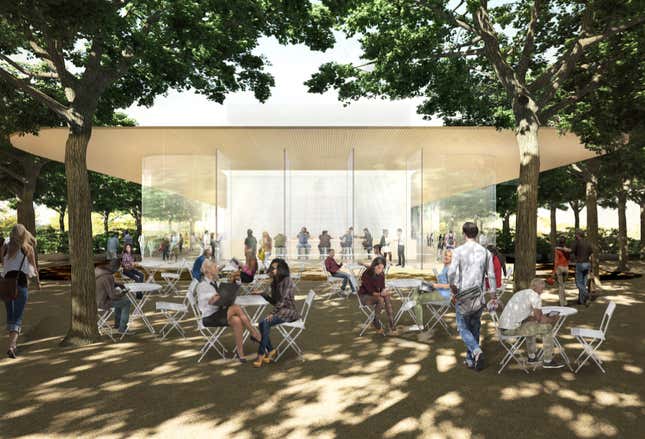 If plans are approved, Campus 2 will feature a reception area for visitors, a cafe, additional parking, a retail store, and an observation deck from which Apple fanboys and girls will be able to catch a glimpse of the main office building.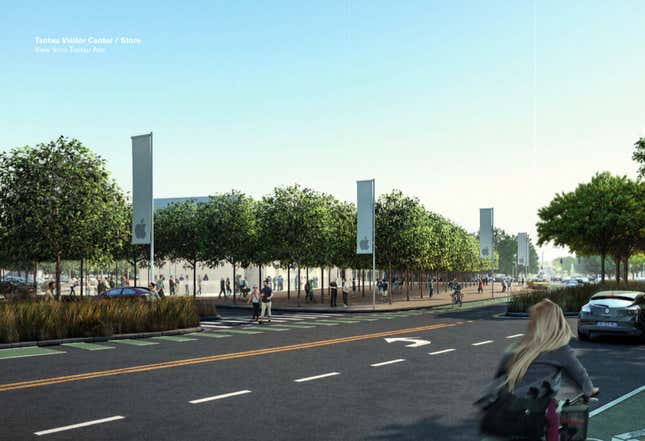 The new, UFO-shaped campus has been the subject of much speculation, with Tim Cook announcing earlier this year that the company will build a 2,900-acre solar panel farm to power it. Apple's website says the campus will run entirely on renewable energy.
It's hard to express just how huge this is…@apple #campus2 #spaceship http://t.co/4DnAueXoM2 pic.twitter.com/8s1vV7wR3c

— Ron (@Sky1Ron) July 16, 2015