The euro zone economy grew by 0.3% (pdf) in the second quarter versus the first. This fell short of expectations—analysts thought growth would be 0.4%, matching the pace of the previous quarter.
But step back from the short-term wiggles—a tenth of a percentage point here or there—and you see a much bigger disappointment. Overall, the euro zone economy is still 1% smaller than it was in 2008: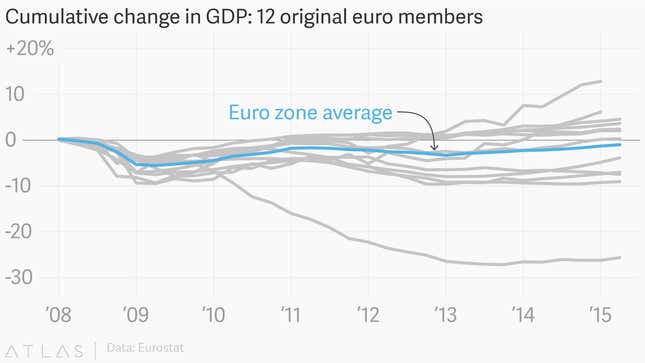 Some members are doing better than others. Of the monetary union's 12 original members, the post-crisis leader is tiny Luxembourg, although you can't read much into the volatile data for the Grand Duchy of just over 500,000 people with an open-minded attitude to corporate tax policy.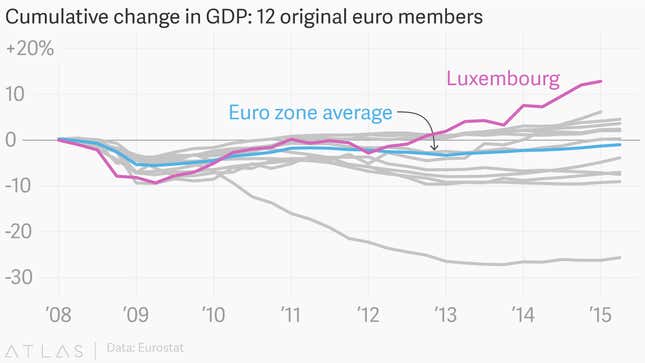 More notable is Ireland, which has put its 2010 bailout behind it and recorded growth of more than 6% at an annual rate recently.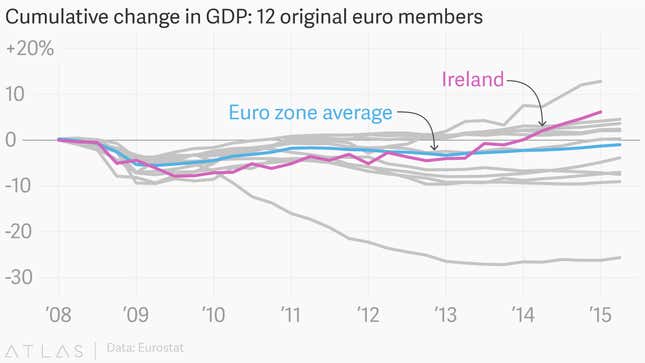 Germany had a fairly mild financial crisis, buts its subsequent recovery has stalled out somewhat. The mighty German economy is now just 5% bigger than it was in 2008, which is impressive only in relation to the stagnation and decline elsewhere in the bloc.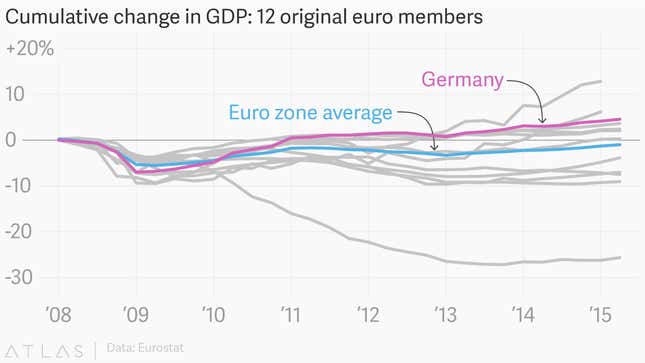 Speaking of stagnation, here's France: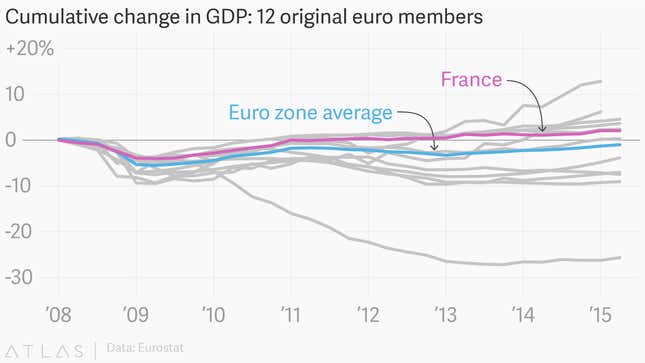 Spain and Italy have yet to dig themselves out of their post-crisis hole. Things are at least looking up in Spain, suddenly one of the fastest-growing economies in the euro zone, while Italy has flatlined.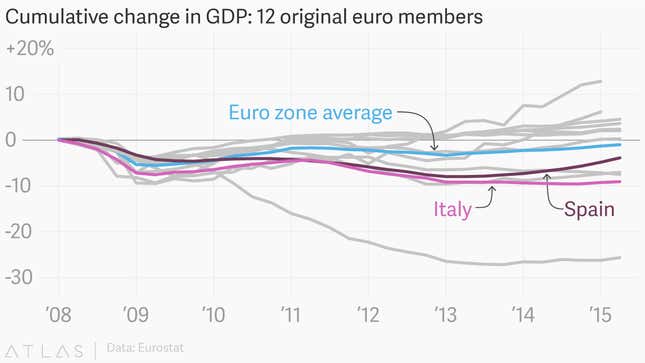 And look at poor Finland, where GDP has shrunk for eight of the past 12 quarters. The Nordic nation is a card-carrying member of the fiscally conservative core, alongside Germany, but this hasn't served it too well, as the decline of Nokia and the paper industry, along with sanctions against neighboring Russia, have shifted its economy into reverse.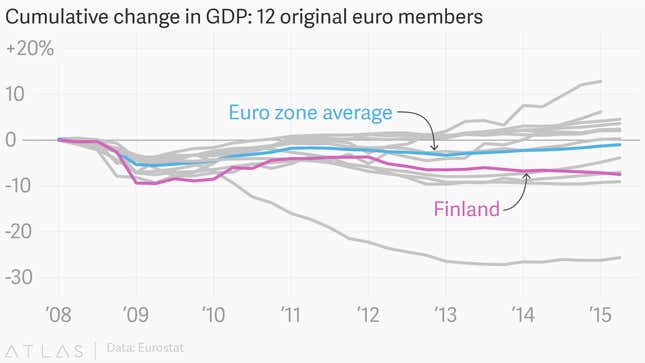 And then there's Greece. No comment necessary.