Like snowflakes, no two tax-avoiding corporate structures are the same.
When someone leaked secret Luxembourg tax deals for some 340 multinational companies, Quartz reporters were keen to get a peek behind the curtain and see how multinationals avoid global taxes and confound governments around the world. The accountants and lawyers behind these schemes went to great lengths to build incredibly intricate corporate structures, taking advantage of Luxembourg's laws to "optimize" their tax bills.
Some of the truly byzantine organizational charts drawn up in the leaked letters deserve special recognition for their peculiar sort of beauty. Quartz asked writers Tim Fernholz and Jason Karaian to comb through the documents and rank their top 10, like you would the most popular songs, movies, or sports teams of the moment.
So without further ado, Quartz presents its first-ever Luxembourg tax-avoidance org chart power ranking, brought to you by the Luxembourg tax authority—We know you have a choice in domiciles for your special purpose vehicles, and we hope that you will choose the Grand Duchy.
10. 3i, 2010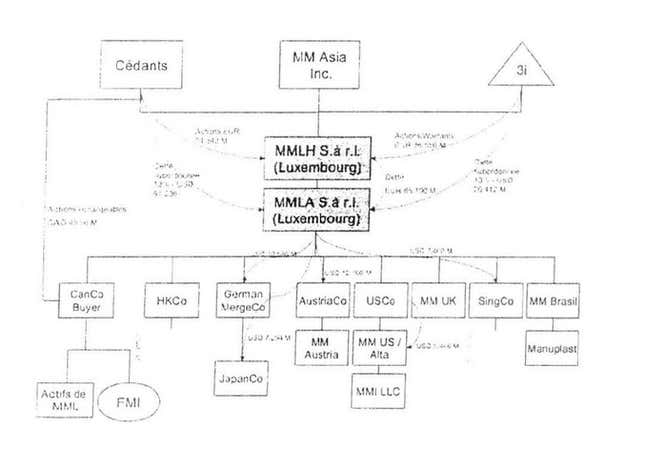 Jason: Good spread, nice mix of shapes and arrows. A solid effort, but nothing that really sings—there are others that try harder.
Tim: I think my favorite part are the suggestions that the Hong Kong and Singapore holding companies may or may not have additional, hidden subsidiaries. There's an element of intrigue to this.
9. EQT, 2009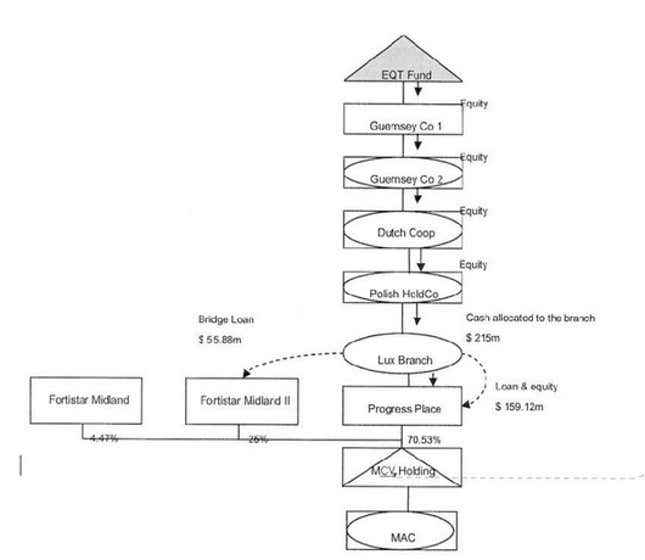 Tim: You've heard of the Dutch sandwich, but do you know about the Guernsey-Dutch-Polish Sausage?
Jason: With a side dish of Fortistar Midland and Fortistar Midland II. I can taste the savings!
8 (tie). Ace Group, 2010 and Next Group, 2010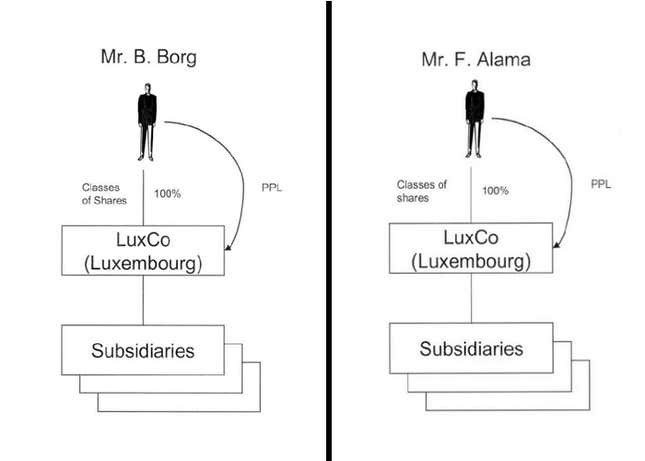 Jason: By no means the most complicated organigrams we've seen, but that's what makes these distinctive: this is how a shareholding works, illustrated.
Tim: These filings may also break a big story: Mr. Borg and Mr. Alama look quite alike—have they ever been seen in the same room together?
7. AHW Capital Management, 2009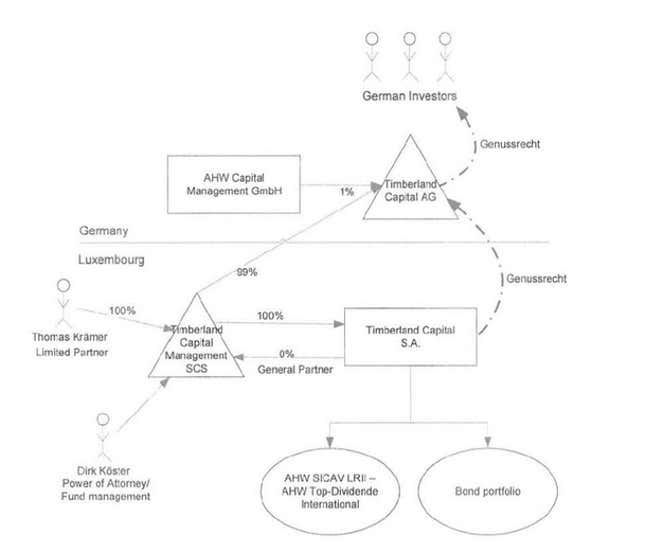 Jason: Multinational tax planning is fun for the whole family—the accountants who drew this up appear to have employed their children for help with illustration.
Tim: Germans are awfully skinny these days.
6. Allco Finance Group, 2008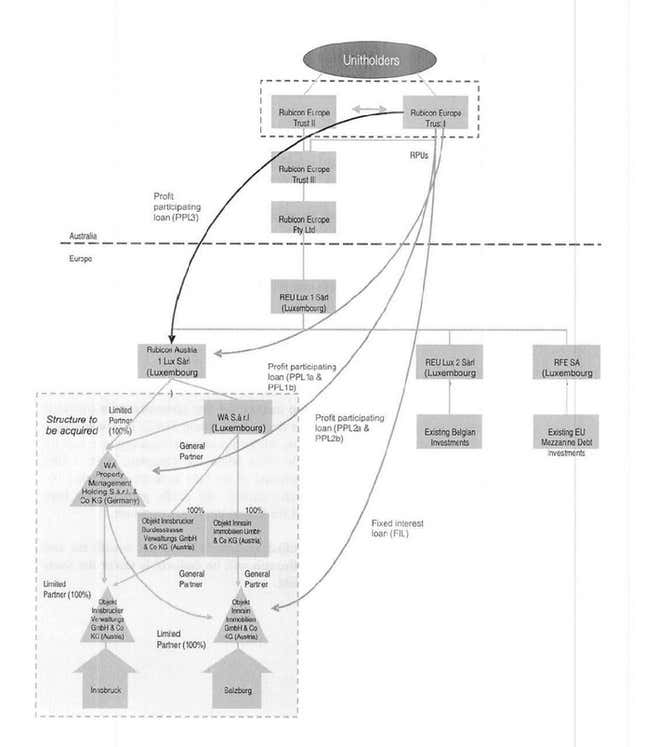 Jason: This splendidly convoluted corporate structure quite literally features a large gray area.
Tim: Who says you can only cross the Rubicon once? The daring arrows here capture dynamism of aggressive tax planning.
5. Northern & Shell, 2009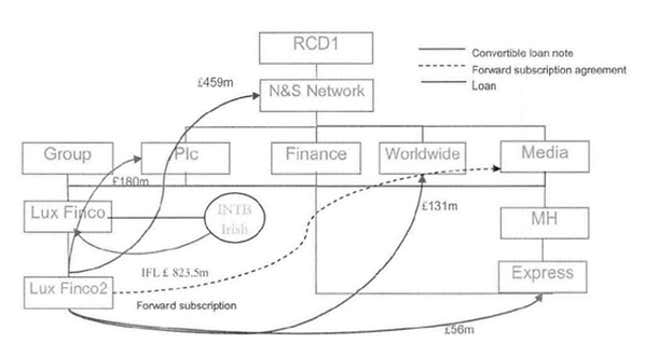 Tim: The classic octopus pattern, beautifully executed.
Jason: We are Lux Finco2—resistance is futile.
5. Weatherford International, 2009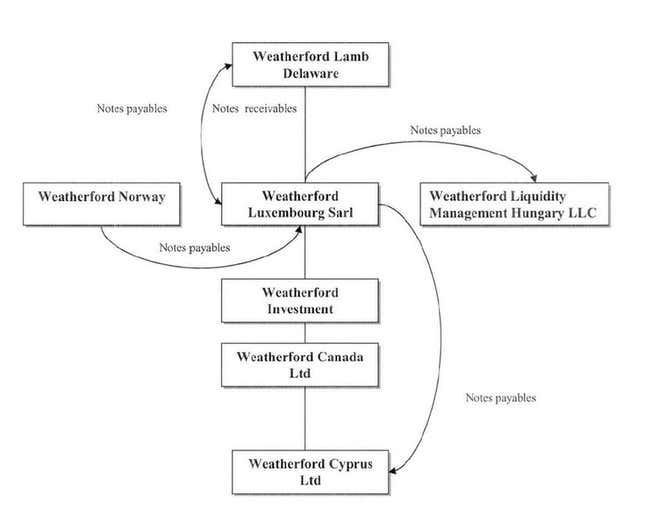 Tim: Extra points for creating a cyclonic spiral for a company named after the weather.
Jason: The gusts produced by these companies just blow taxes away.
4. Yamana Gold, 2010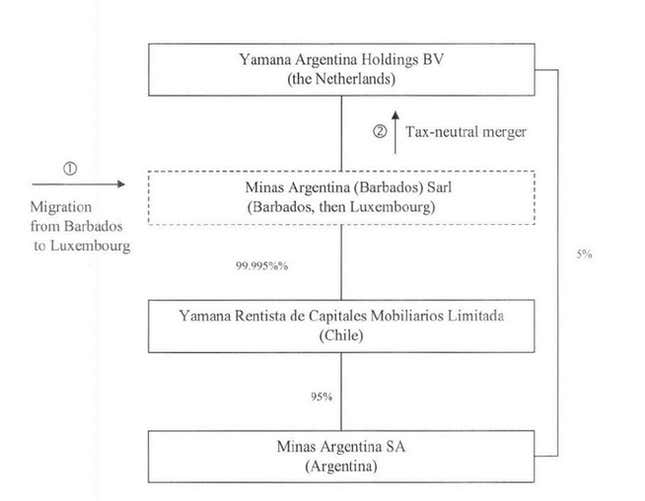 Tim: One always goes to Barbados before Luxembourg when one's Argentina holding company is in the Netherlands.
Jason: My grasp of geography suddenly isn't as strong as I thought it was.
3. Pepsi Bottling Group, 2010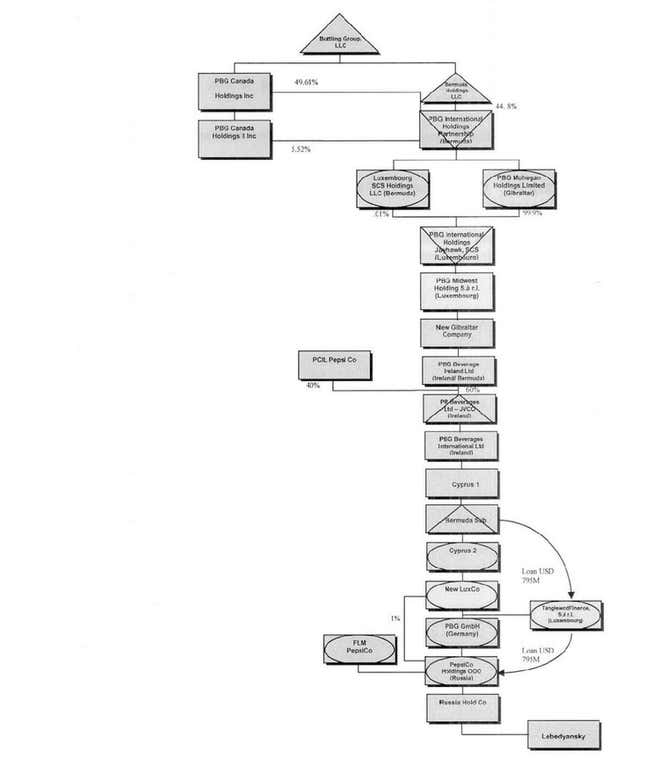 Jason: Good vertical coverage, with a slight lean that recalls the architecture of Pisa.
Tim: Powerful. Distinctive. Tax reducing. Who says Coke is better?
2. Cordea Savills, 2010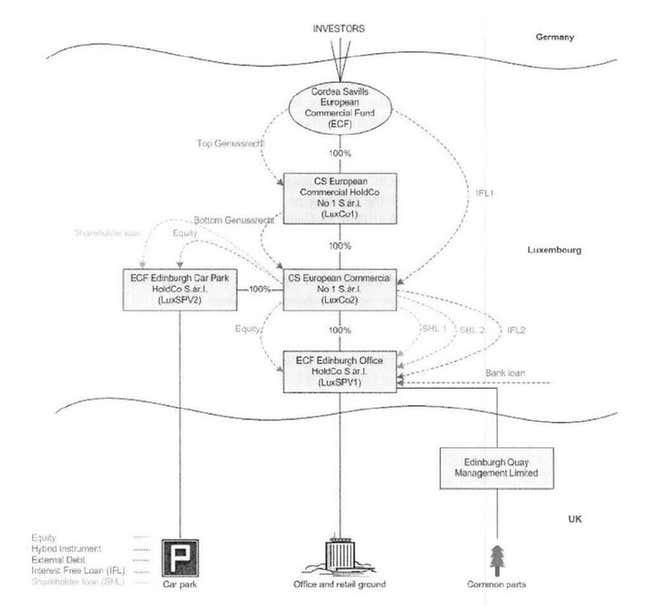 Tim: Besides the excellent use of clip art, the wavy national borderlines here really get at the mockery these deals make of the Westphalian system.
Jason: What strikes me is that all of these steps are necessary to finance a parking garage in Scotland?!
1. IKEA, 2009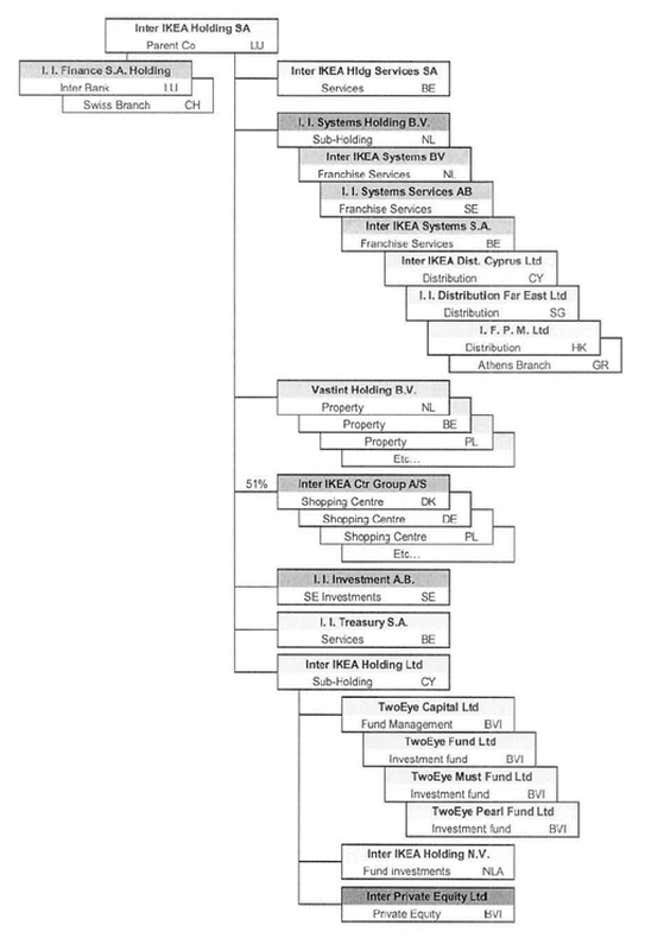 Jason: Ladies and gentlemen, we have a winner! Excellent geographic coverage, clean lines, mysterious boxes that just say "Etc…"—this has it all. Kudos, Ikea.
Tim: And it looks as hard to put together as an one of the company's cabinets!
Jason: [Pushes Tim out the window]