China's internet watchdog has doled out punishments to 50 websites it says were "spreading rumors" about the massive chemical explosions that rocked the city of Tianjin last week.
The Cyberspace Administration of China—the main arbiter of internet discourse, with the unfortunate acronym CAC—announced (link in Chinese) that 18 news sites would be "shut down indefinitely" while another 32 would be suspended temporarily.
In its announcement, CAC mentioned several "rumors" these sites are meant to have spread.
Most prominent was mention that the explosions had killed over 1,000 people. While just over 100 have been confirmed dead thus far, the expectation is that hundreds more will be added to the tragic list. Boxun—a US-based site that posts sometimes-reliable leaked information out of China—has police reports putting the death toll at over 1,400, though for now this should just be considered the high-end estimate.
Other rumors cited by CAC were that "there were no survivors within one kilometer of the blast," that the leadership in Tianjin would be changed as a result, and that shopping malls had been looted following the explosions. Ironically, officials seem willing to allow stories about the government competently catching looters, but not about widespread looting.
The official announcement said websites reporting such "rumors" had "incited panic" among internet users.
Chinese censors did succeed in debunking a gruesome photo that had spread across the Chinese internet, showing dozens of dead bodies, purportedly the result of the Tianjin explosions. As noted by TechInAsia, the photo was actually a modified version of an AirTel advertisement.
One site that CAC has shut down completely is Guangzhou-based Chefu Net. This is what that site looked like on Aug. 10, according to a version saved by the Internet Archive: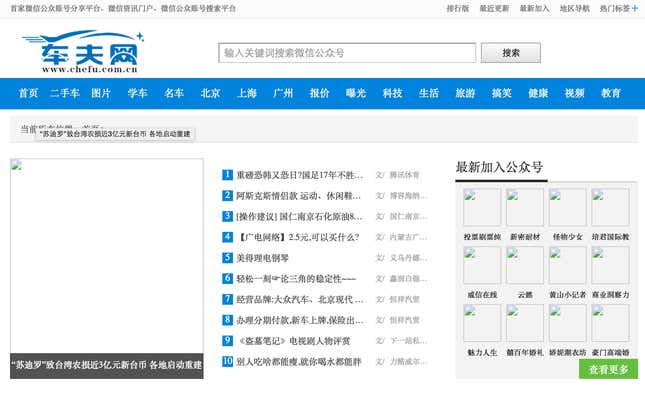 Today it's just a 404 page: