Take a walk through London's historic Covent Garden market and the ceiling will be an ethereal cloud of shifting white light. As you shop, Charles Pétillon's installation "Heartbeats," which opens today (Aug. 27), will softly pulse above you.
The sculpture is 177 ft long, 40 ft wide, and made from 100,000 white balloons. It's part of a larger series by Pétillon, who tells Dezeen that the sculpture is about fragility—"represented by contrasting materials and also the whiteness of the balloons that move and pulse, appearing as alive and vibrant as the area itself," he says.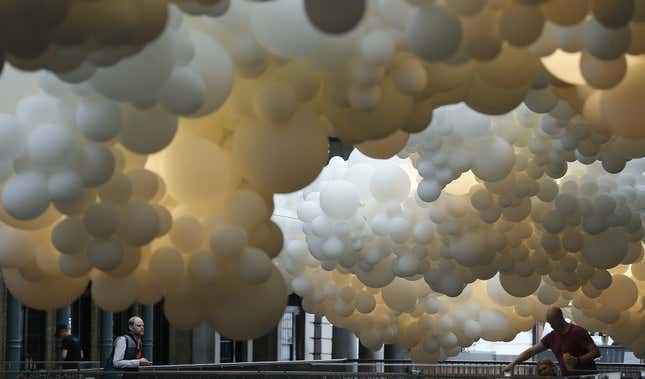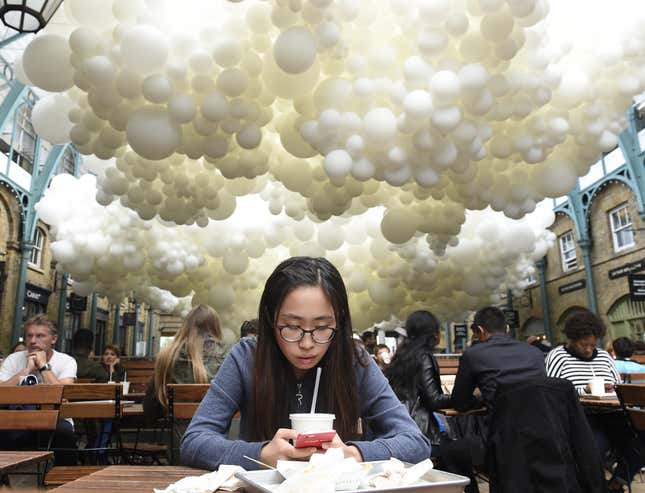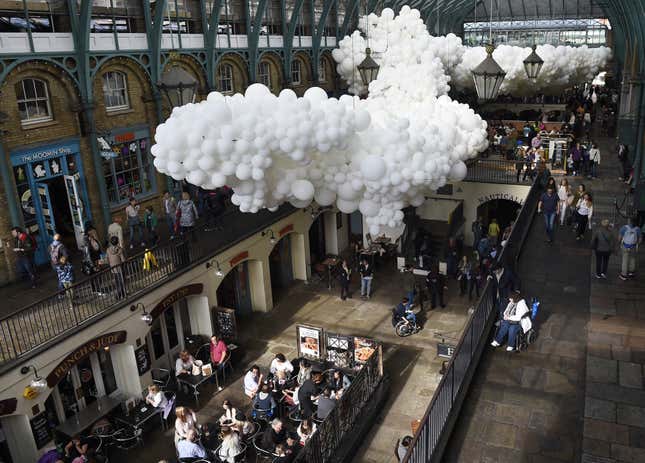 It also makes for some really good Instagrams:
See how the installation was made:
The balloons will stay in Covent Garden until Sept. 27.