As Syria endures its fourth year of turmoil, Europe is just beginning to grasp the true scale of desperation of refugees overwhelming its borders.
A record-breaking 107,500 people crossed into Europe in the month of July alone, according to EU border control agency Frontex—the most ever recorded in a single month. The flow of migrants has spawned a slew of new heartbreaking images: stricken Syrian families waiting at Greek ports, parents handing babies across Hungary's new razor-wire fence, children bloodied in last week's chaos at the Macedonia-Greek border.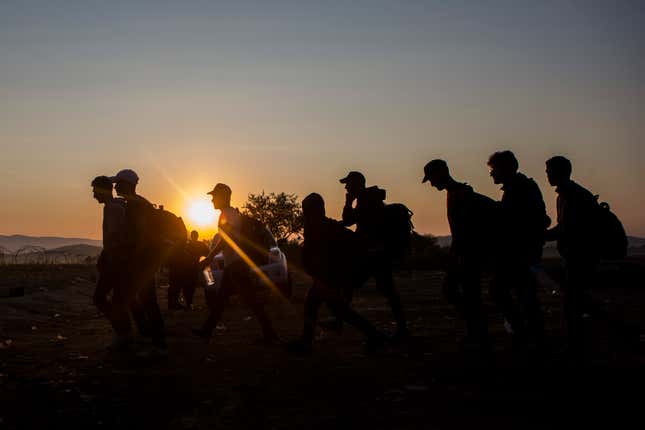 At least 300,000 Syrians have made it into Europe alive in 2015—more than in all of 2014. And yet this is only a small fraction of the 4 million Syrian civilians who have been officially registered as refugees by the United Nations High Commission on Refugees (UNHCR). That's nearly a quarter of the entire nation's pre-war population.
Neighboring nations like Turkey, Jordan and Lebanon have have shouldered the majority of Syria's refugees, albeit with varying degrees of hospitality over time. Many more displaced civilians have yet to make it out of the country; roughly one in two Syrians have been forced to flee their homes one way or another.