Thousands of migrants stranded at the Keleti train station outside Budapest stormed out and took to the highway, preferring to walk some 150 miles to Austria in the hopes of reaching Germany than to stay another night in Hungary. Meanwhile, the country's parliament passed new measures today to further tighten its borders.
Elsewhere, amid a standoff between police and train passengers at the Bicske station outside Budapest, migrants stormed past police and sprinted away from the tracks, toward the main road from Budapest to Vienna. Migrants had boarded the train in Budapest to travel to Germany, but police diverted it to a migrant camp.
Still hundreds of others stormed out of a migrant camp in the country's south.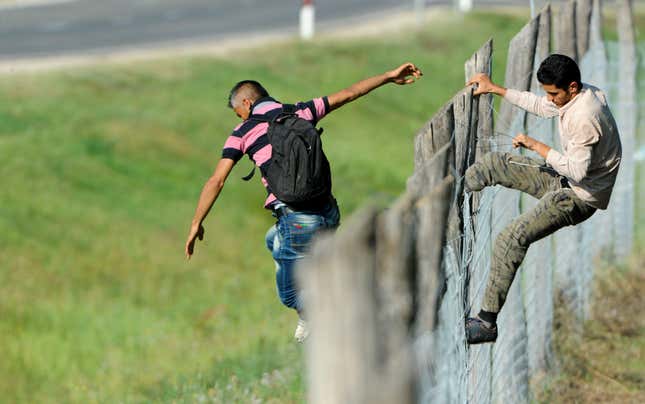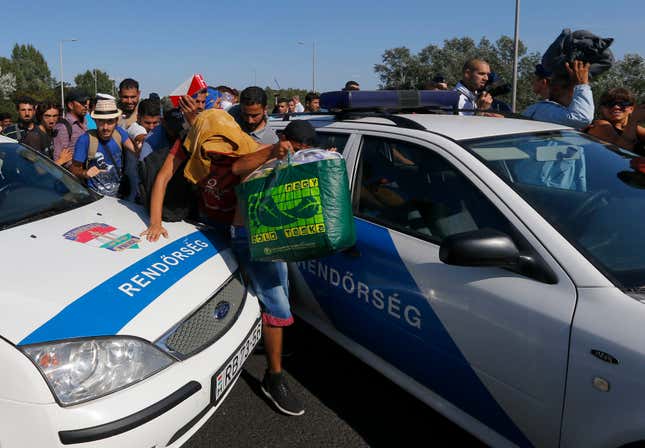 At least a thousand people have resorted to walking from Budapest to Vienna, Austria, hoping to reach Germany. The Hungarian government has since offered to bus the throngs of migrants to the Austrian border.
Some are carrying pictures of Angela Merkel as they walk.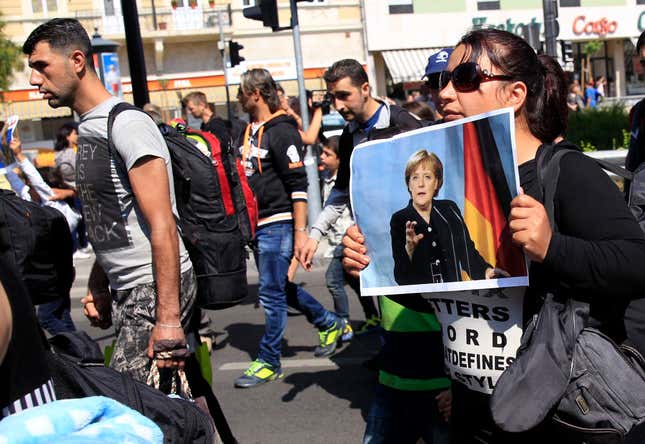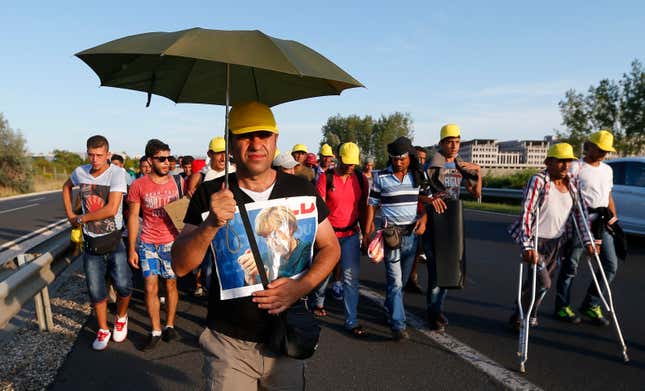 Hungarian police appear to be escorting the procession without impeding it.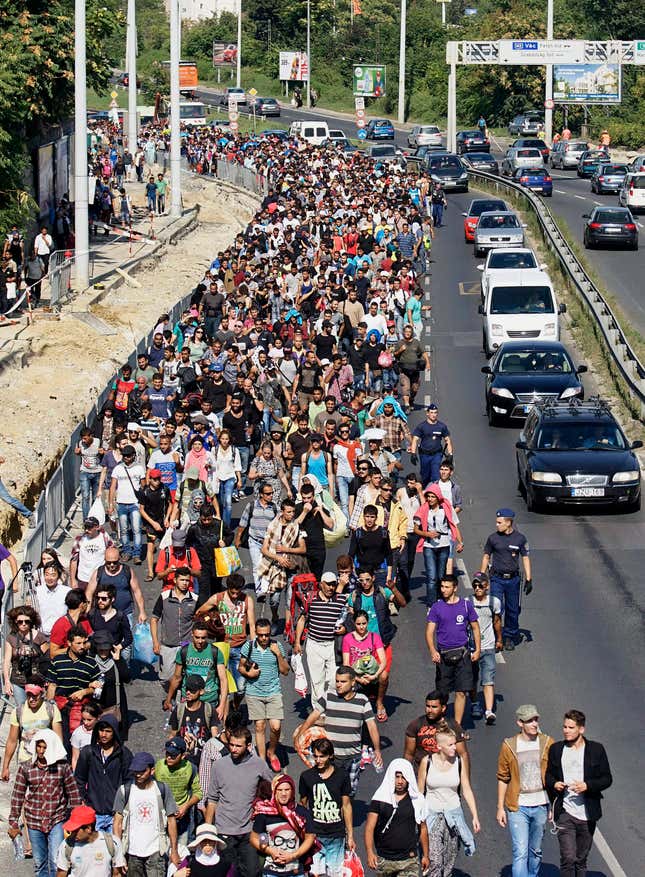 According to some reporters on the scene, Hungarian citizens are supporting them with food and water along the way.
The walkers include people of all ages, and at least one man in a wheelchair. But not everyone left the train station.