China's stock market crash and currency devaluation has affected everything from luxury goods makers to crude oil prices to Indian politics. Now, according to the Boston Globe, it's about to hit higher education in the US.
The booming budgets of US colleges and universities increasingly rely on international students who pay full sticker prices to attend, often effectively subsidizing lower-income domestic students. One-third of those international students come from China.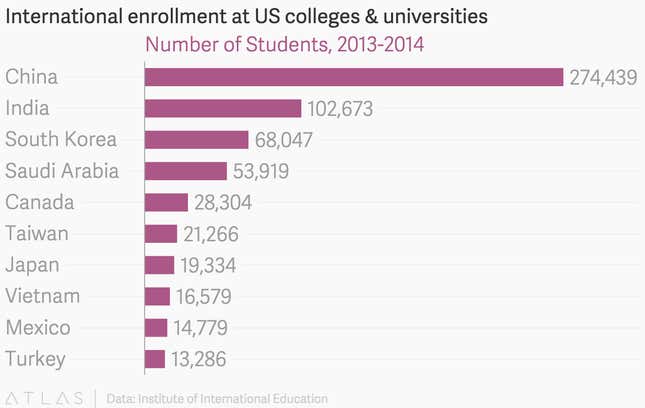 The cost of tuition, room, and board at American higher learning institutions—especially prestigious private ones—is already a huge investment for most of these families; the recent devaluation of the yuan will make it even more expensive this year.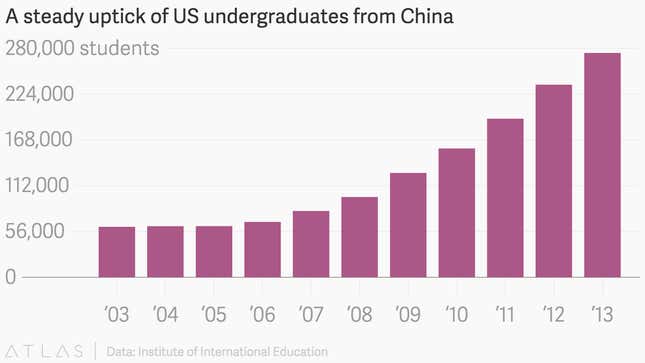 It's too soon to know whether this will immediately slow down the growth in numbers of Chinese students enrolling in American schools.
Analysts at Moody's don't expect the cost increase to offset Chinese demand for international degrees, at least not this year, according to a report issued in August after the yuan's devaluation. However, if China's economic woes continue, in future years the US universities that rely most on Chinese students may need to fill a substantial void.
Chinese students will still want to study abroad, Moody's said, but they'll be more likely to consider less expensive alternatives in Canada, Australia, and the United Kingdom.