In the sleepy suburban district of Mitcham, south London, a multicolored building is stopping both residents and visitors in their tracks. Modern, unusually shaped, and shockingly bright, it leaves the impression that its residents are quite wealthy. But the building's occupants—36 homeless youth from the area—are quite the opposite.
The residential complex, recently constructed by Rogers Stirk Harbour + Partners, an award-winning architecture firm headed by British starchitect Richard Rogers, was commissioned by the YMCA and had a grand opening on Sept. 8. Using a simple, straightforward design plan, Rogers and his firm built several 26-square-meter modules that stack together neatly to form a prefabricated housing compound that is both inexpensive and easy to transport. Each unit includes an open living area and en-suite bedroom.
Rogers' firm—responsible for Heathrow's Terminal 5, Three World Trade Center, and the towering London skyscraper affectionately known as The Cheesegrater—joins a handful of other recent novel affordable housing projects.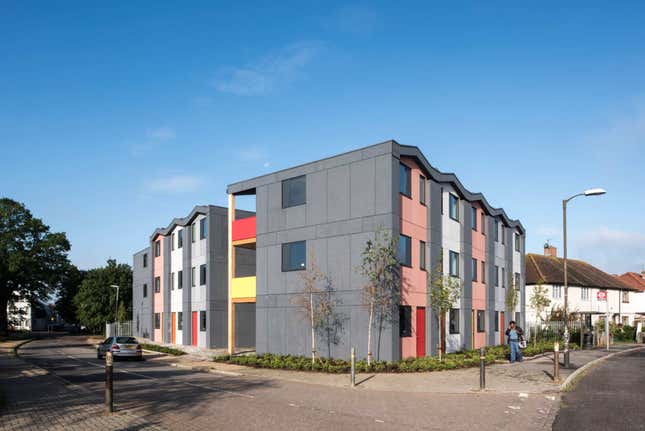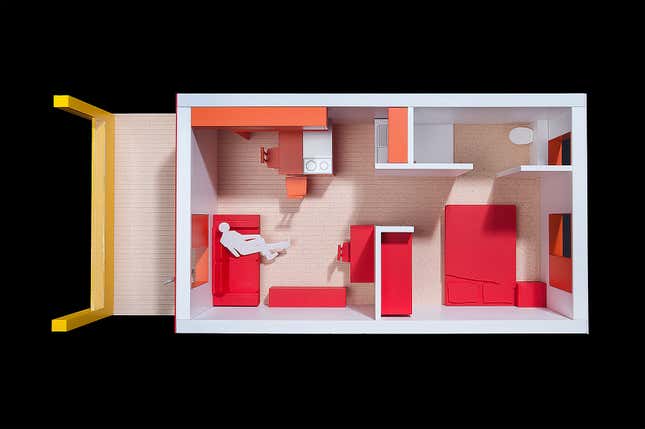 Assembling the units at a factory and assembling them via crane lowered both the cost of the building and the speed of its construction. Each unit cost around $1,680 per square meter to build, compared to $2,255 per square meter for government-funded low-income housing in the area. The complex's construction and assembly took just two weeks.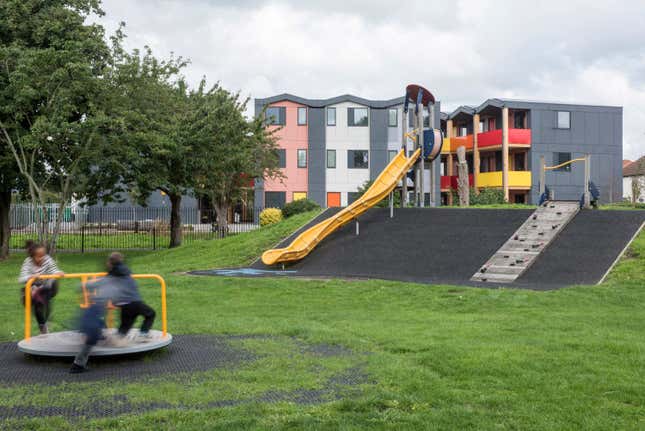 Low-cost construction also allows the building to charge 65% of the local market rate. Given London's high rents, that still adds up to roughly $900 a month, even though the units are smaller than the city's recommended studio sizes. It isn't a perfect solution to London's housing crisis, but for the 36 individuals moving into the building—half of whom come from YMCA hostels lacking private spaces—for now it will certainly do.