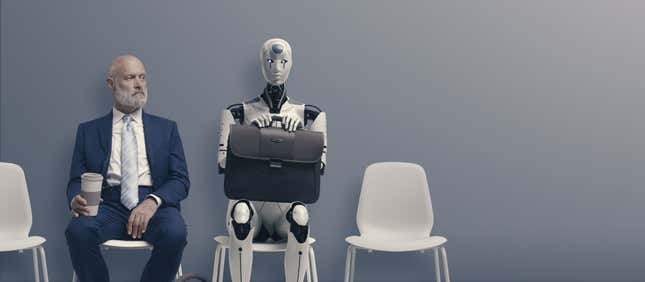 AI is predicted to disrupt the world of work, and for many, it already has. It's not only the prompt engineers who will possess the skills needed; the average employee must have a basic knowledge to stay relevant in their role. To help us make sense of what companies and workers can do, Quartz turned to Dr. Sameer Maskey, professor at Columbia University and CEO of Fusemachines.
How will AI impact workers and the work they do daily?
Dr. Maskey: Hybrid work models have magnified the relevance and importance of emerging technologies like AI given their capabilities around enhancing team connectivity, collaboration, workflow management, and communication. In HR specifically, AI-powered sentiment analysis and predictive analytics can assist HR teams in deploying data-driven initiatives around boosting or assessing employee morale and engagement. Simultaneously these tools can help HR teams gauge employee sentiment around emerging discussions on diversity and sustainability and eventually integrate these into the work culture.
Skill advancement remains a critical HR function. AI-driven insights enable HR leaders to gain clarity on training needs across departments as well as areas where reskilling and upskilling initiatives must be curated by organizations all to achieve better engagement, job performance, and higher job satisfaction.
AI automation and data-driven recommendations also enable employees in decision-making with a keen focus on promoting inclusivity and sparking creativity for innovation. For example, AI tools can address inclusivity by removing language barriers during virtual meetings and discussions.
To achieve accessibility in hybrid settings, AI tools can be imperative- for transcribing minutes into multiple languages or even supporting lip reading and facial recognition systems in a virtual set up catering to professionals with hearing and visual impairment. Additionally, AI chatbots provide real-time assistance and offer on-demand resources, enhancing engagement and promoting a sense of connection.