Our filter-friendly life is coming under so much scrutiny lately. First, hipster Barbie touched a nerve by parodying all the stereotypes of the Instagram hashtag #liveauthentic. Now, Chompoo Baritone, a Thai photographer based in Bangkok, has published a new series of pictures that reveal all the messy reality we usually crop from our social media shots.
It's the predictable round up of relaxing work spaces, quiet alone time in the sun, glamorously plated fresh vegetables and—of course—a copy of indie lifestyle magazine Kinfolk. But in Baritone's photos, the rest of the scene remains in the frame: curious pets and onlookers, messy plates of food, clothes piled on the bed.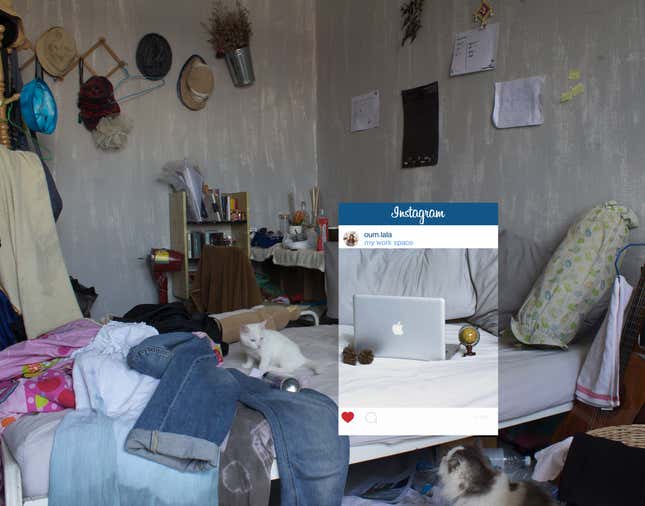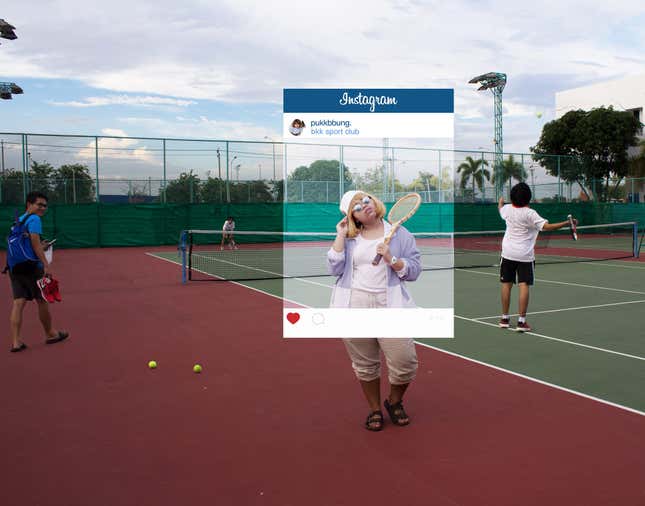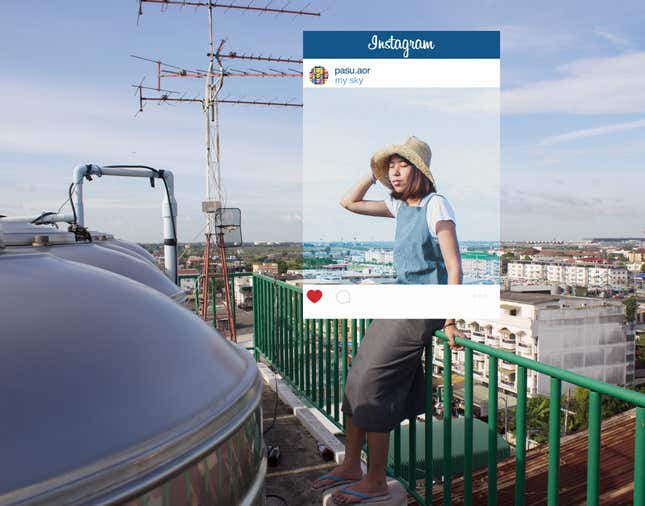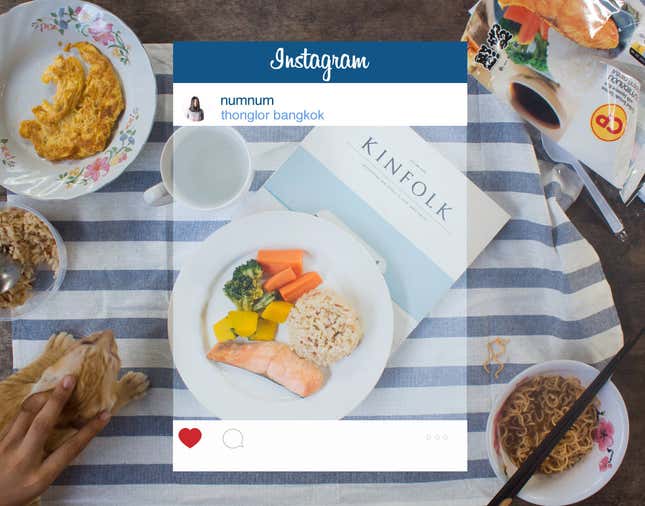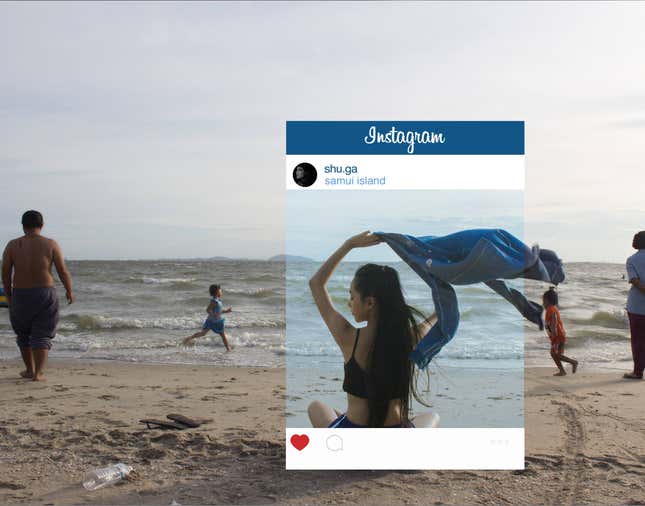 Shared on the photographer's Facebook wall, these pictures comment on the #slowlife trend, or what Baritone calls "artistic-looking photos."
The #slowlife aesthetic, she says, pretends to create art, but actually seeks to show off "trendy" aspects of life. To introduce her Facebook album, she writes:
ภาพถ่ายเชิงศิลป์
slow life คืออะไร? มันดียังไง
ภาพถ่ายเสียดสีสังคม พฤติกรรมมนุษย์ในปัจจุบัน ตามกระเเสติดเเทรน สื่อให้เห็นถึงการถ่ายภาพอย่างประดิษฐ์ประดอยในสังคมการบอกเล่าปากต่อปากเพื่อคำยินยอ สุดท้ายเเล้วเราเเค่ต้องการทำให้มันดูเท่ตามสมัยนิยม เเค่#slowlife
What is "slow life"photography? Why is it good [or important]?

[It is a] trendy photographic practice that makes social commentary on current human behavior. [It is a way of] intentionally taking artistic-looking photos with the end goal of getting praise. In the end we just want to do it so that we are trendy. Just #slowlife.
If hipster culture is a form of privileged bohemianism, then the superficially contemplative images that populate our Instagram feeds—and that tell no stories beyond their stylishness, for the most part—are a fitting version of the ars gratia artis (art for art's sake) ethos that was once at the core of bohemianism.
Without context, such nicely framed images, pretty filters, witty captions and hashtags break no boundaries, but rather strengthen a pre-defined taxonomy of what's trendy.