Zaha Hadid had already reached rockstar status in world of architecture. Her innumerable prizes include the Pritzker Architecture Prize, which her own website describes as "the Nobel Prize of architecture." Today (Sept. 24), she also became the first women in 167 years to win the Royal Gold Medal award presented by the Royal Institute of British Architects for a body of work. Previous winners include Frank Gehry in 2000 and Le Corbusier in 1953.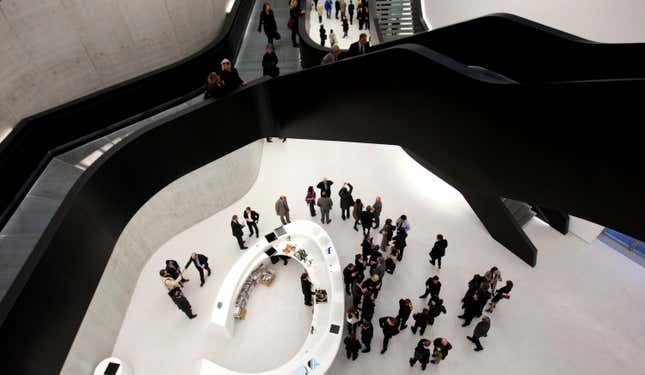 Hadid has been described the "most precocious talent in her profession" by the New York Times, and her work elicits as many superlatives as her impressive career. Her daring, curvaceous buildings have been erected across 44 countries, including England and Azerbaijan, Iraq and South Korea.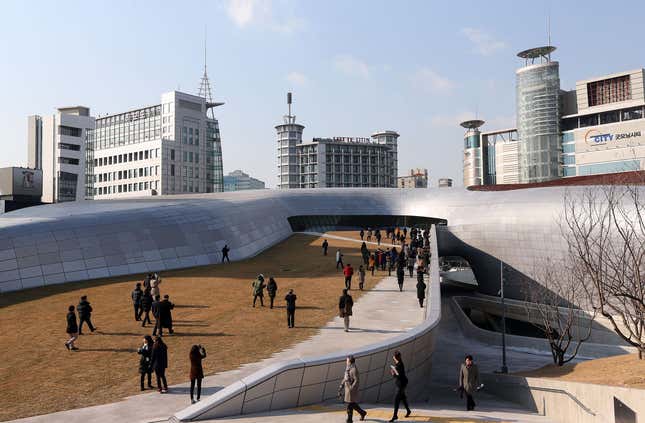 Born in Baghdad in 1950, Hadid trained in mathematics at the American University of Beirut and then traveled to England, where she trained at the Architectural Association School, and eventually founded her practice.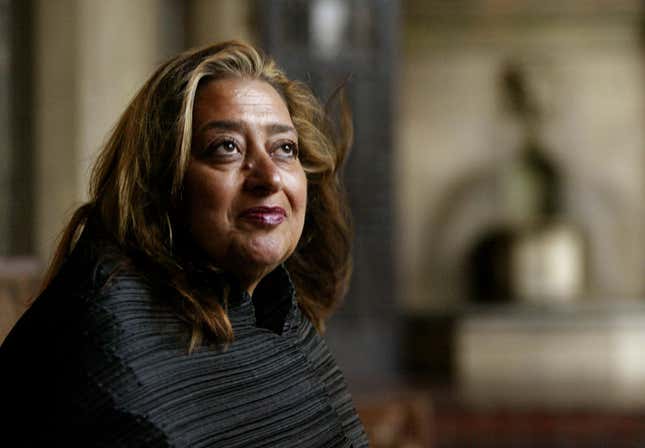 But her designs and their cost have caused controversy. Most recently, her design for a new Olympic Stadium in Tokyo, which won an international competition and was due to be built, was shelved by the Japanese government. Some people said they hated it, and likened it to an oyster. Others claimed that, at a cost of $2 billion, it had just become too expensive.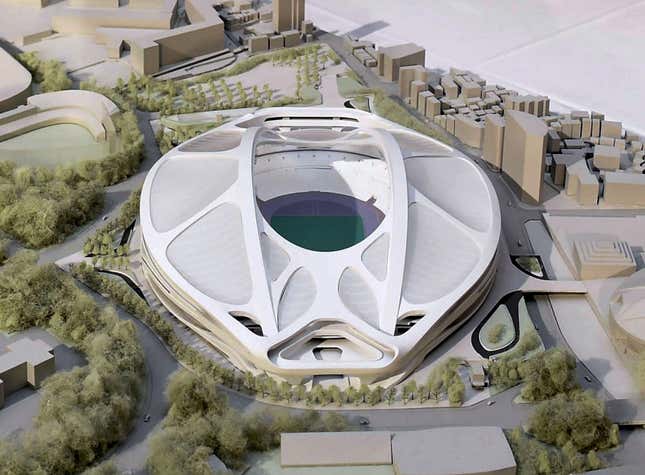 Hadid has also faced questions about the treatment of workers during the build of a stadium she designed. This morning (Sept. 24), those allegations led to a disastrous interview on British radio; Hadid, who vehemently refuted any wrongdoing on her company's side, hung up the phone during the broadcast, clearly frustrated.
The incident prompted an all-too-familiar question about powerful women in the limelight: Would a male architect in the same position be given such a hard time?