The world's most fearsome suspension bridge is now open to pedestrians.
Hanhao Qiao ("Brave Men's Bridge" in English) is a thin strip of glass and steel hovering 180 meters (590 feet) in the air, in China's Hunan Province. The bridge is 300 meters (984 feet) long, with glass panes 25 times stronger than normal glass, reports CNN.
The whole contraption hangs between two lush cliffs in Shiniuzhai National Geological Park, giving travelers an astonishing view below.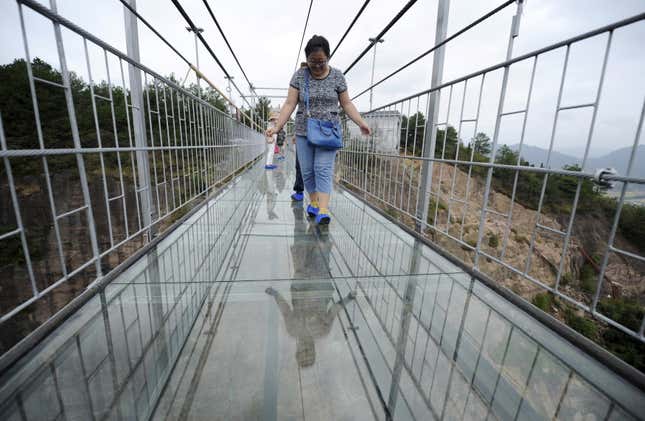 According to the South China Morning Post, the park's managers originally wanted to put just a bit of glass into the bridge's existing wooden structure, but liked it so much they decided to replace the entire floor with glass.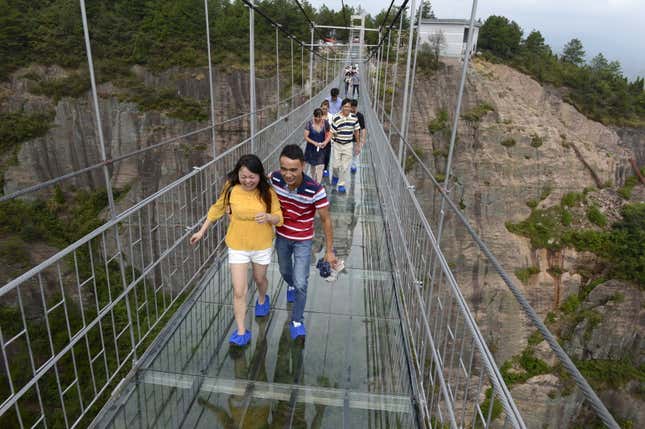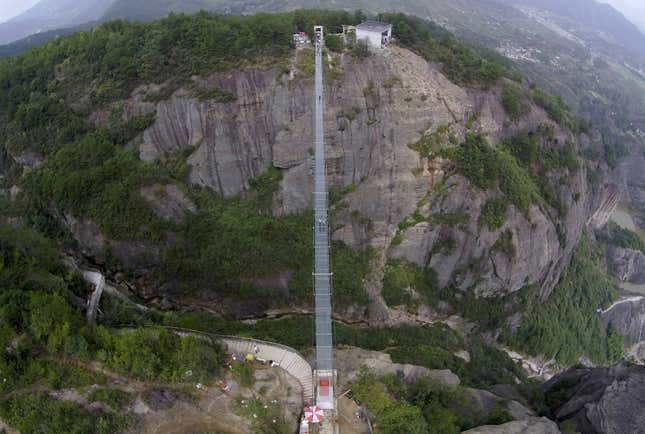 Drone footage of the engineers at work showcases the incredible danger involved in the project—and the magnificence of the completed product.
Brave Men's Bridge isn't the world's first all-glass passage. The Grand Canyon in Arizona boasts a glass walkway, and other glass-floor attractions exist around the world. According to the People's Daily, a longer, and even more frightening, glass bridge (link in Chinese) is under construction in a rival Hunan Province park.