There's no way around it: Flights in the US are expensive around its national holidays. On top of that, airlines change their prices daily or more often using algorithms that account for not only available capacity and historical trends in demand on a specific route, but also competitors' prices.
Good fares inside and outside of the holidays are hard to pin down. Hopper, an online travel agent and flight search engine, managed to determine both. The results can be explored below on a city-by-city and route-by-route basis for city pairs that have been searched on hopper at least 500 times.
Finding fares this cheap may be tough or even impossible if you don't have flexible travel dates, aren't willing to fly certain airlines, or prefer direct routes. But if you're able to find one this low, you might want to book it.
Of course, the most important thing to know when trying to book a cheap flight at any time of year is what should actually be considered cheap. To the benefit of the airlines, most consumers can't estimate what a "good" airfare is from their home city.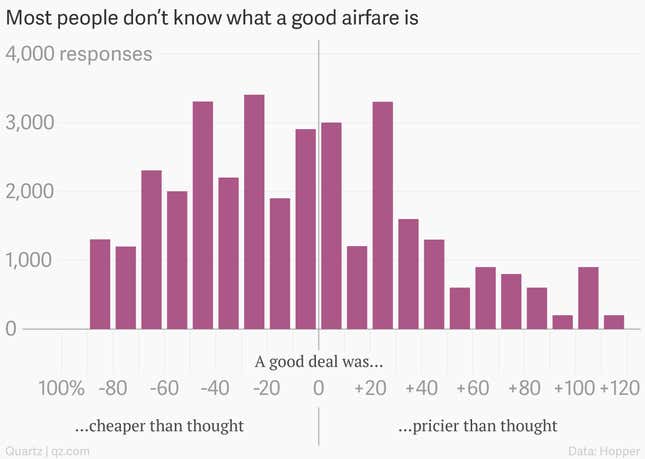 To determine the good fare prices above, Hopper analyzed millions of recent search results for trips between the US's 25 most popular domestic origins and destinations. Hopper was able to track flights sold by United, Delta, JetBlue, Alaska, Spirit, and Frontier, but not Southwest, American, or US Airways.