The hard-to-pin-down, constantly changing prices of airfares are a frustration even for frequent travelers. In fact, new data show, airfare pricing is so opaque that very few US travelers can accurately estimate what a good deal is.
The analysis by Hopper, an airfare search engine, offers some good news for airlines: What flyers think are good deals are actually prices significantly higher than the lowest published fares—sometimes by large margins.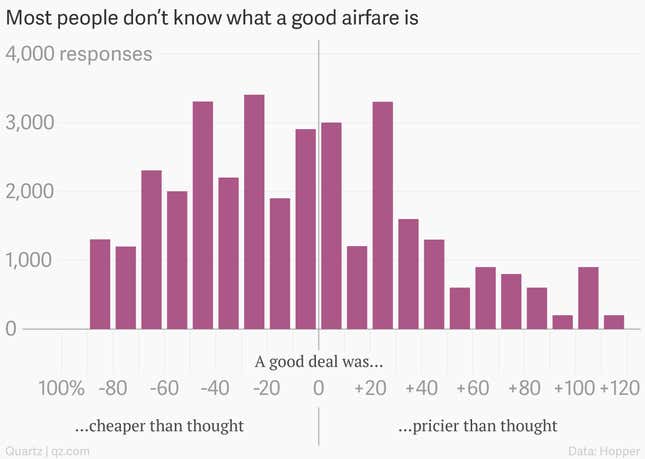 Hopper's survey asked more than 7,000 people around the US to estimate airfares from their home city to various places around the world. Hopper then calculated the difference between these estimates and the best fares it observed on those routes. The company says that a typical consumer is off by $200 on estimating the price of a round-trip fare.
Most US consumers cannot even approximate a good fare within a 10% range, and their guesses of the best price they can get skew pessimistic.